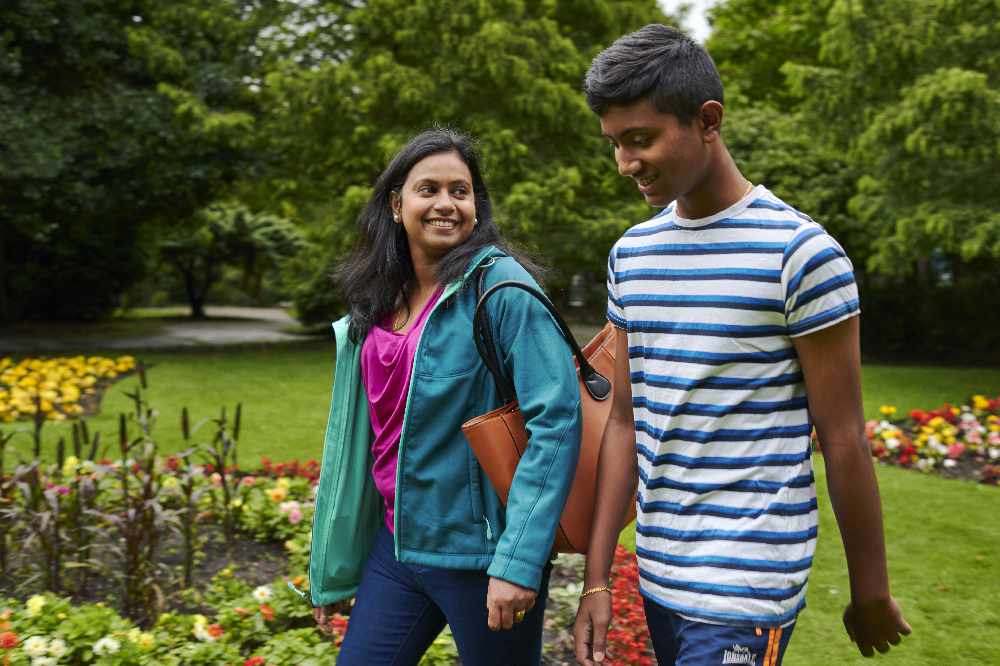 May is national walking month and as the Greater Manchester Walking Festival returns, residents across the region are being encouraged to #GetOutThisMay.
The Greater Manchester Walking Festival is a selection of challenges, activities and ideas that can be found at gmwalking.co.uk. They can be carried out individually or in small groups, depending on Covid-19 restrictions.
By using a range of activity ideas for the whole month of May, it will help inspire, motivate and encourage as many people as possible to get out and walk this month.
Back for the seventh year, the festival aims to provide something for everyone of any ability. There is something available to everyone regardless of ability to walk, levels of confidence or experience of walking and personal motivations.
There are three daily calendars (for beginner, intermediate and experienced walkers) for the month, accommodating everyone's abilities and needs. The calendars providing activity ideas act as a visual prompt to help more people walk this May.
The beginner option has short walk ideas for those new to walking, or people wanting to improve or start re-building their fitness gently.
Intermediate is for people who walk fairly often and in their regular routine.
The experienced option is for people who walk a lot for leisure and their daily routine.
You can also download a blank version of the calendar to add your own #GetOutThisMay ideas from gmwalking.co.uk.
This year, the festival's message is to encourage residents of Greater Manchester to enjoy reconnecting with the great outdoors, their friends and neighbours and to get out and about more after months of lockdown restrictions.
Louise Robbins, Strategic Lead GM Walking said: "The last year has been challenging for everyone and whilst many have enjoyed the simple pleasures of walking and being outdoors, there are undoubtedly people who are emerging from the lockdown now. The festival is the perfect excuse to kickstart an active lifestyle and to get outdoors more with the kids or a group of friends."