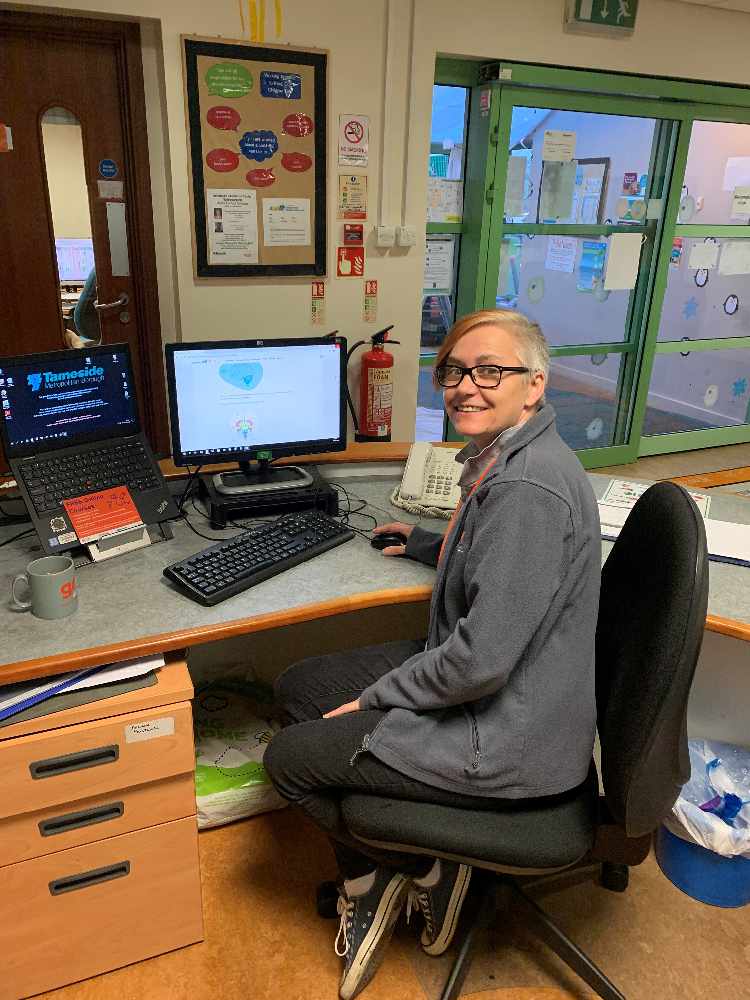 Parents across Tameside are being reminded that they can take up free online courses, including some new ones which have recently launched.
Among the new courses are understanding your teenager's brain, understanding your child, understanding your baby and understanding pregnancy, labour, birth and your baby.
First launched in November 2018, the courses are funded by Tameside Council and provided by the Solihull Approach - a national NHS organisation for parenting approaches.
Jenny Bostock, Children's Centre Co-ordinator, Tameside Families Together at Tameside Council, said "I heard about the online courses at the Children's Centre in November 2018. Having done lots of reading about babies and parenting styles when I was pregnant and now a parent of an 11-year-old and finding it challenging at times, I decided to sign up for the 'Understanding your child' course.
"The course was really easy to access and I found it really good that I could work through it in my own time. Whilst working through the course, I found that the way I was talking and listening to my child changed, life at home became much calmer for both of us and I was able to pass on the information and strategies I had learned to my husband to use also."
The courses are free and designed to support and guide those responsible for the health and wellbeing of a child and as part of the range of opportunities available to families in Tameside. They are about being the best parent, grandparent or carer you can be.
Jenny continued: "I revisited the Solihull online in October 2019 when the 'Understanding your teenager's brain' course was introduced and once again found it most helpful and informative, because I have a better understanding of why my daughter behaves the way she does. I have more patience with her and have changed the way in which we communicate.
"For anybody who is unsure as to whether to do the course, or even if they don't think they need it, I would say go for it - you have nothing to lose and so much to gain. My home is now so much calmer and happier, my relationship with my daughter is stronger than ever and I feel much more prepared for the ups and downs that will come at us in the future knowing that I can log into my Solihull account and refresh my knowledge at any time I need to."
Cllr Eleanor Wills, Tameside Council Executive Member for health, said: "It's important our children have the best start in life to improve their health and reduce health inequality.
"Sensitive parenting is the foundation of attachment. If a parent or carer is responsive to a baby's signals and 'takes turns' in communicating with them from birth onwards, babies develop a secure attachment to the carer. These courses provide people with the tools and techniques to help them to achieve this whilst giving them confidence at the same time. That's why I want to urge those living in Tameside to take up this fantastic offer which will benefit them and their families in the future."
The course content has been written by psychologists, psychotherapists, health visitors, midwives and NHS and education professionals.
To access the course, visit www.inourplace.co.uk. Tameside residents will need the access code: SUNFLOWER
For technical support on the courses, email Solihull.approach-parenting@heartofengland.nhs.net or call 0121 296 4448 between 9am and 5pm Monday to Friday.
For more details on parenting support available, visit https://www.tameside.gov.uk/sid/parenting.