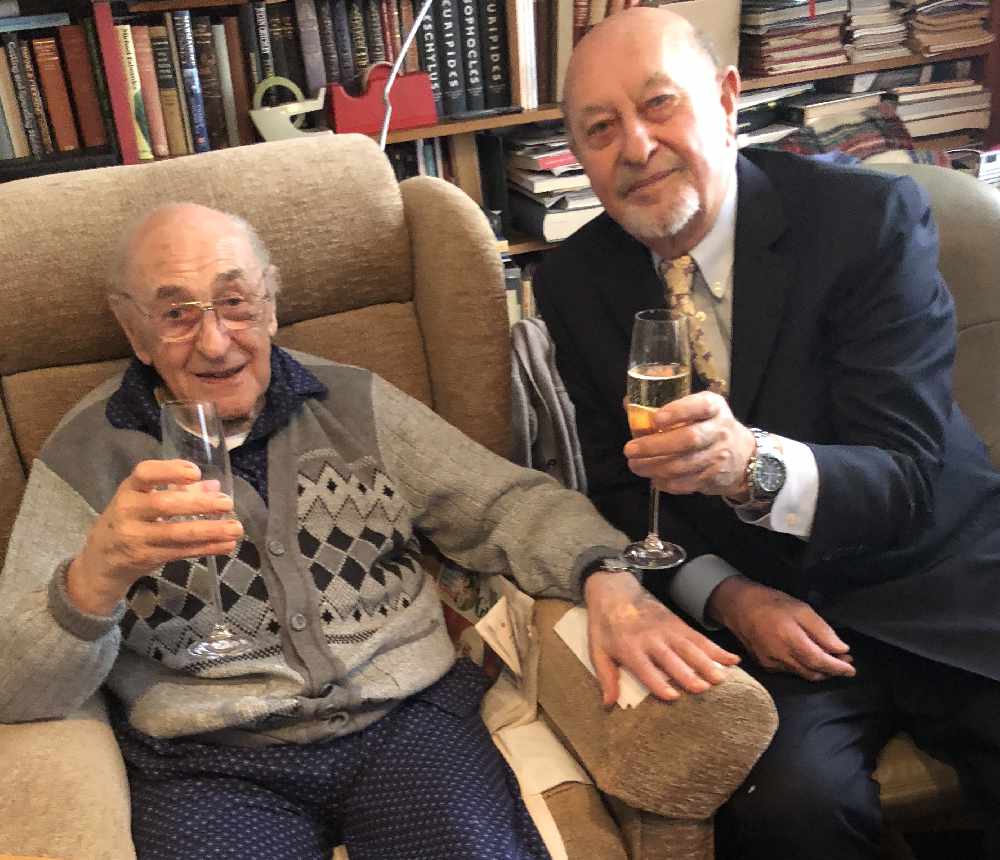 Former Ashton MP Robert Sheldon has passed away aged 96.
He was the longest serving MP for the constituency, representing them for 37 years from his election at the 1964 election until stepping down in 2001. He then took up a position in the House of Lords which he held for 14 years until his retirement in May 2015.
He suffered a heart attack on Sunday night [2 February] and passed away peacefully in his sleep. His funeral will take place in London - where he had lived since his retirement - on Sunday [9 February].
The grandfather of two served on the Public Accounts Committee from 1965–66, holding the chairmanship from 1983–1997. He was also Financial Secretary to the Treasury from 1975–1979, becoming a Privy Counsellor in 1977.
He leaves behind wife Mary, children Gill Sargeant and Terry Sheldon (who he had with his first wife Eileen) and grandchildren David and Helen.
Terry said: "My dad loved building such a wonderful relationship with the people of Ashton and the people there talk about him with such fondness. He was so proud to serve as MP, it was so important to him. He loved helping people and he was so proud to have a road and a pub named after him in the constituency. He enjoyed a long and distinguished career and he will be sorely missed by his family and friends."
Gill added: "My dad and fellow Northern MPs Joel Barnett and Edmund Dell became known as the Three Musketeers thanks to their strength in the finance committees and always pushing for fairer economic policy. My dad was the last surviving Musketeer. We are so very proud of everything he achieved and how loved and respected he was."
Denton MP Andrew Gwynne issued a tribute to Lord Sheldon, saying: "It was with great sadness that I heard the news of Bob Sheldon's passing. I first met him when he came to Tameside College in 1991 to do a Q&A with the students on my course and he left a lasting impression on me. He was a remarkable public servant over a long and distinguished career as both an MP and then a Peer, including stints as a Treasury Minister and Chair of the Public Accounts Committee for 14 years.
"His contribution to Tameside was recognised when he became a freeman of the borough in December 1989 and he is still fondly remembered by his former constituents. Lord Sheldon Way and the Sheldon Arms – both in my constituency – serve as a reminder of this and his commitment to the communities of Tameside. My thoughts are with Bob's friends and family."
Writing on his Facebook page, Stalybridge and Hyde MP Jonathan Reynolds said: "So sorry to hear that Lord Bob Sheldon has passed away, aged 96. As well as being MP for Ashton from 1964 to 2001, Lord Robert was one of my predecessors in my Labour role as Economic Secretary to the Treasury, serving under Prime Ministers Harold Wilson and Jim Callaghan. I know his influence and loss will be felt throughout the borough for many years to come. My thoughts are with his family today."
Current Ashton MP Angela Rayner paid tribute to her predecessor, calling him a part of the town's history. She said: "Lord Sheldon is a treasured part of our town's history and he was so proud to have represented the people of Ashton-under-Lyne for 37 years. He cut his political teeth as a councillor in Manchester and he still had fire in his belly when he retired from the House of Lords five years ago.
"Lord Sheldon was extremely passionate about making things better for his constituents and fighting for the best deal for Ashton-under-Lyne. He has always been a huge inspiration to me and he is still talked about so fondly by the people he served and worked with. His death is a huge loss to the Labour family. My thoughts are with his family and friends at this sad time."