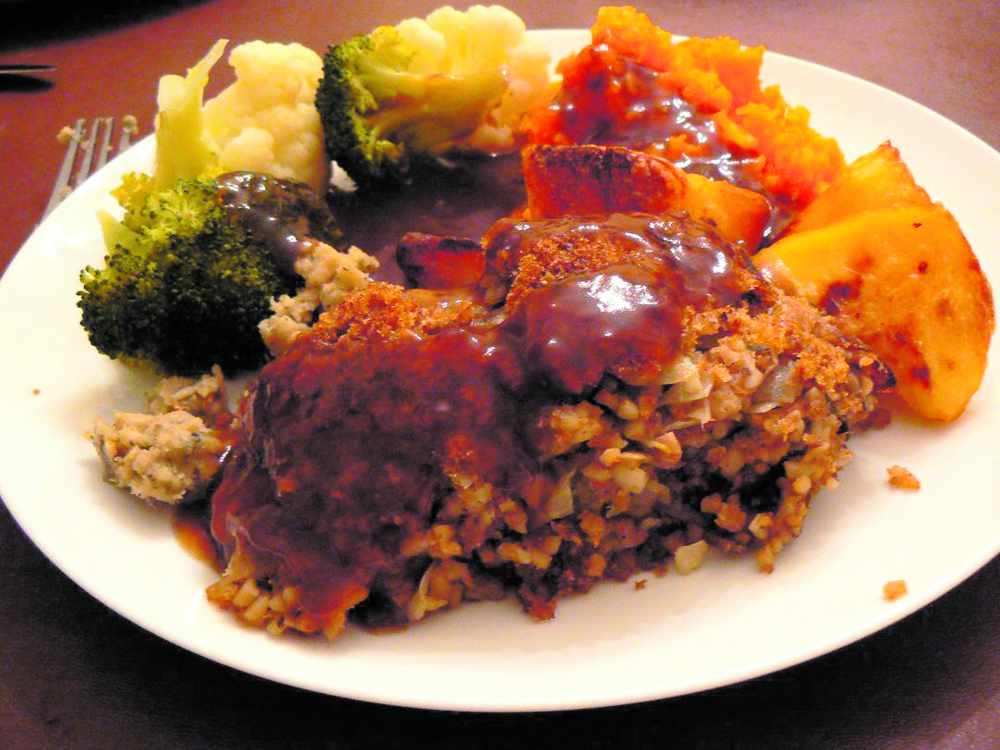 Looking to make an alternative to turkey on Christmas Day? Lisa has something that's easy for you to put together and is suitable for vegetarians.
Once all the excitement of opening presents on Christmas Day has died down it is time to turn your attentions to one of the most important meals of the year – Christmas dinner.
I enjoy decorating the dining room table with festive linen, flowers, candles and crackers and sharing the meal with my family.
We are quite traditional in our house in that most of us have turkey with all the 'trimmings.' But there are now a couple of vegetarians in my household so we have to have an alternative.
I used to buy a nut roast to go with all the vegetables, but over the past few years I have made my own and it is much tastier.
I experimented with a few different recipes until I found one which I liked. The best part of it is that this roast also keeps well, so while everyone else is tucking into turkey left-overs on Boxing Day, I can also enjoy another nut roast meal.
This recipe can be made the day before, or even on Christmas Day morning - it is so quick and easy to put together.
Traditionally chestnuts are used in nut roasts, but I have used mixed nuts to add a bit more flavour. My family also enjoys a nut roast – proving it's not just for vegetarians!
Ingredients
Serves 4-5
50g/2oz unsalted butter
Two large onions, finely chopped
One tsp dried thyme
One tbls flour
150ml/5 fl oz water
200g/8oz mixed ground or chopped nuts
100g/4oz wholewheat breadcrumbs, plus two-three tbls for coating
One tbls lemon juice
Pinch of salt
Pinch of ground black pepper
Six-eight tbls vegetable oil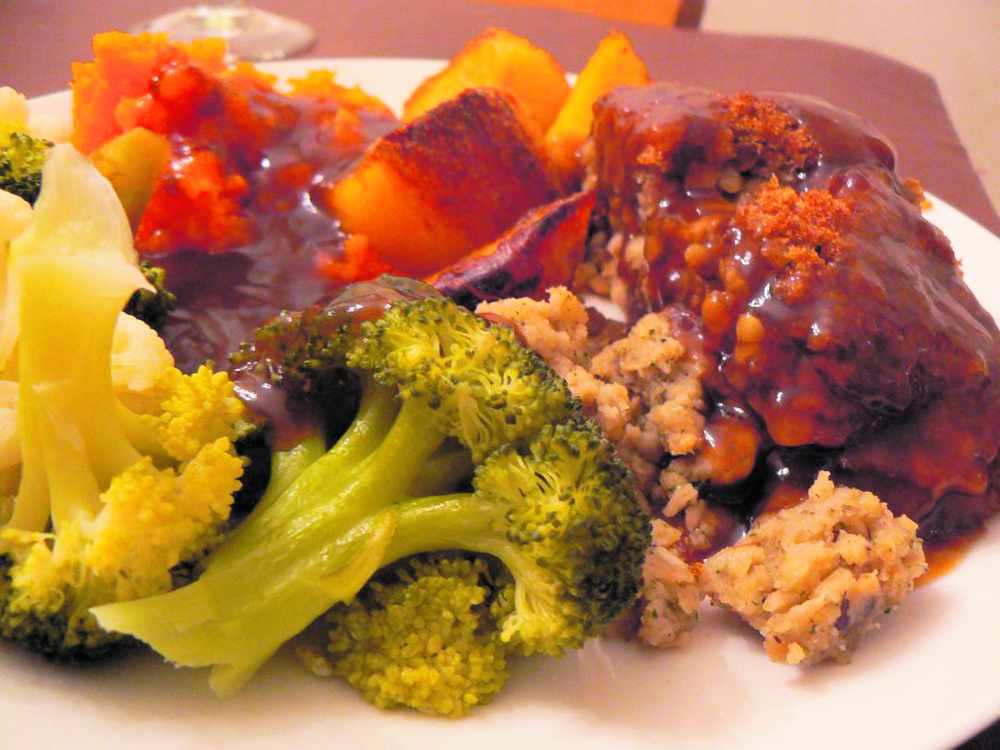 Method
1. Preheat the oven to 200C/400F/gas mark 6.
2. Melt the butter in a large saucepan or wok and add the onions. Gently fry for around 10 minutes until soft.
3. Add the thyme and flour and stir for one-two minutes, then add the water and stir until thickened.
4. Remove from the heat and add the nuts, breadcrumbs, lemon juice and salt and pepper.
5. Mix until well combined.
6. Form into a loaf shape and coat with the breadcrumbs.
7. Meanwhile, heat the oil in a small roasting tin in the oven until hot. Put the nut roast in the tin and baste with the oil.
8. Bake for around 35-40 minutes. Keep checking throughout the cooking and carefully baste the loaf with the oil in the tin.
9. Remove from the tin and serve in thick slices. You can also let the loaf cool if serving cold.
10. If there is any left over it will keep well for a couple of days wrapped in foil in the fridge. You can serve it cold on sandwiches with pickle, stuffing or mustard.