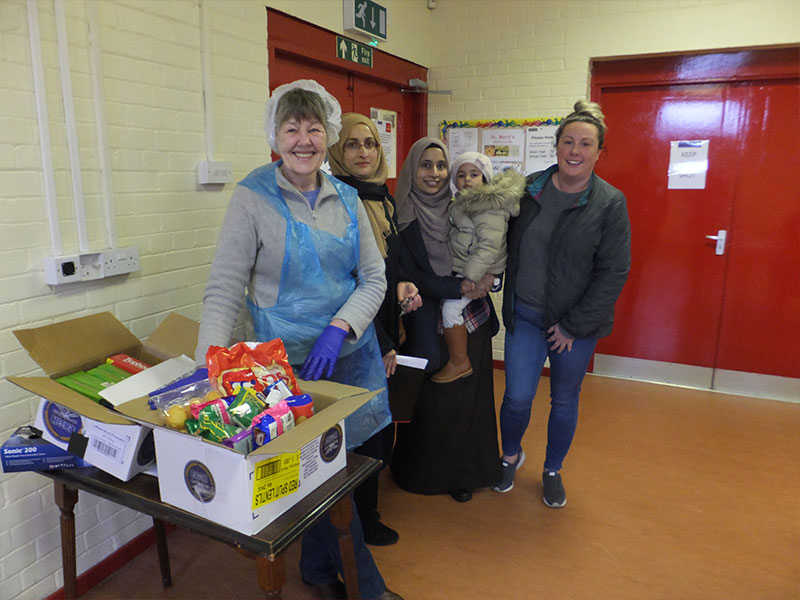 Hyde homeless initiative Sandwich Angels say they are in 'desperate need' of food supplies and sandwich fillings over the next few weeks.
The group says its stocks have not been this low in a number of months.
The group, which pack sandwich bags and meal items to distribute to those in poverty across Tameside, work entirely with volunteers and donated items.
Writing on Facebook, founder Christina Howard said: "SOS - we are short on supplies for next week and we will never put a post out for donation requests unless we desperately need them.
"The last time we fell this low was months ago... if you can please help us with donations of non-perishable food, even one item is vitally important to us."
The group have a number of drop-off points across Tameside, which you can find on the Sandwich Angel facebook page.
On Wednesdays and Thursdays from 8am til 10am, the team are busy making food packs at their HQ at St Mary's Community Hall in Newton.
"The other five days we are not there we are giving out food from donated vouchers to the Outreach Teams and Groups for the Homeless," Christina added.
"This is a seven days a week operation, where we freely help, with no wages, no admin, and no bank account.
"Simply, food comes in and goes out immediately."