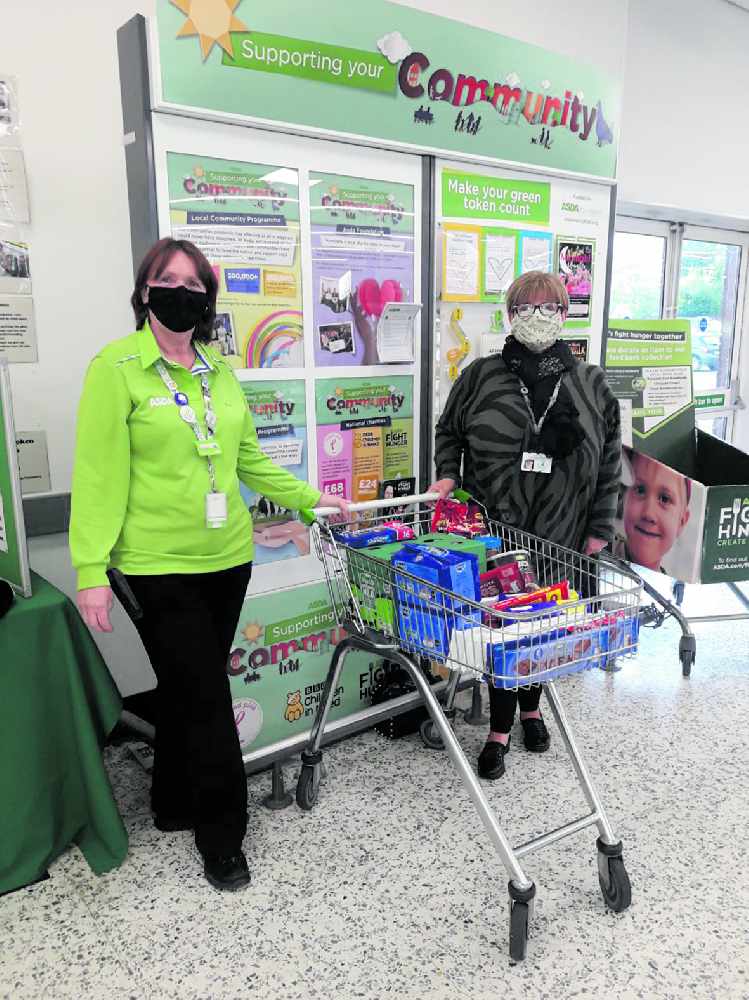 The refreshments are flowing for volunteers and users of the Anthony Seddon Fund in Ashton, thanks to the town's Asda store.
Asda Ashton Community Champion Collette Regan presented the charity's Angie Wild with a trolley full of donations on Tuesday.
Angie said: "We'd like to say a big thank you to Asda Ashton - they have been amazing supporting our charity."
The donation will help keep the tea and coffee flowing for those seeking help from the charity as it gradually opens up its services in a phased approach with more of the charity's groups meeting up safely.
Angie explained that demand for the charity's services, established to support those with mental health issues, is greater than ever following lockdown and as the coronavirus pandemic continues.
All sessions must be pre-booked and you can find out more by emailing reception@tasfund.org.uk or calling 0161 376 4439 or visiting the charity's Facebook page which has a list of all the charity's events and activities.
The Anthony Seddon Fund is also saying a huge thank you to Mossley-based Harold Stock and Co solicitors, who are donating 100 per cent of all their fees during this year's Wills Week to the charity.
Wills Week runs from October 12-16 this year with a single will costing £100. For more details, you can contact Harold Stock and Co on 01457 835597 or visit info@haroldstock.com
It's a busy time for the charity as it prepares to mark this year's World Mental Health Day too on October 10.
The charity is asking people and businesses to complete a poster supporting World Mental Health Day and the Anthony Seddon Fund stating why they are supporting the day and how they plan to mark it.
You can find more details on the charity's Facebook page.