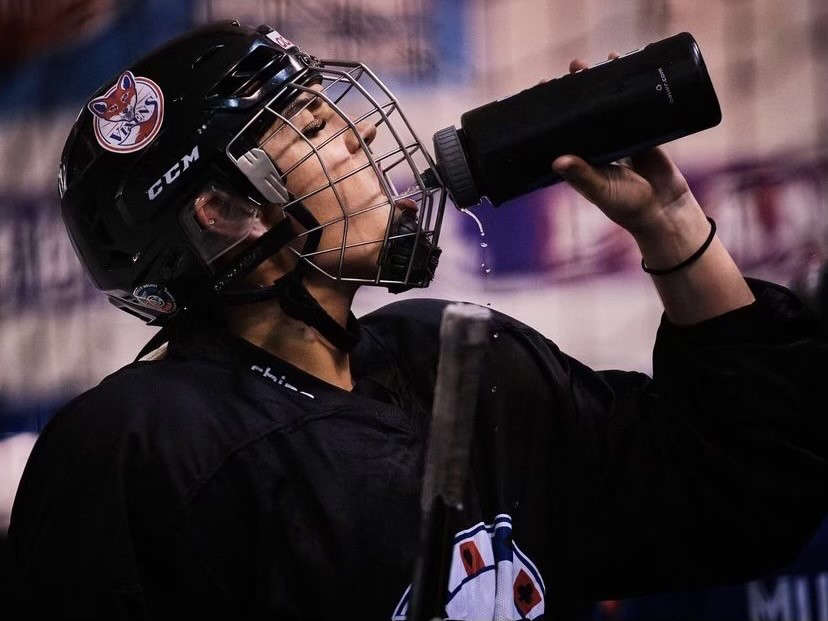 Photo by Ashleigh Davies.
Sarah Hutchinson is set to make history on the ice after being selected for the Team GB Ice Hockey squad.
The 27-year-old from Audenshaw has had an astounding career in the sport, representing Great Britain in four world events previously.
She began skating when she was just three years old, but after watching her brother play hockey, she knew it was something she would thrive in.
"I started playing when I was around seven-years-old, and it took me a long time to get good. Ice hockey is already a minority sport in this country so adding a female into that mix was even less popular," she said.
Due to the lack of female play at that time, Sarah found herself playing with the boys without coaches really giving her much notice. However, when she was 14, she was spotted by a coach who committed to putting time into her training.
A lack of teams meant Sarah was constantly travelling for games, playing most of the teams in the south. She represented a team in Hull for many years before eventually joining Solihull Vixens, where she remains now.
Admittedly, Sarah began to let her fitness slip in 2020 and after not being selected for Great Britain in 2019, her motivation was lower than ever.
"I found myself in a denial phase where I believed I didn't want to play hockey anymore but eventually I realised enough was enough and I wanted to make a change," she said.
Sarah began running and training in her garage. During this time, she was able to drop 25kg and gain so much more mental clarity.
She then found Triple X Performance Centre in Stalybridge and noticed some incredible changes within her body.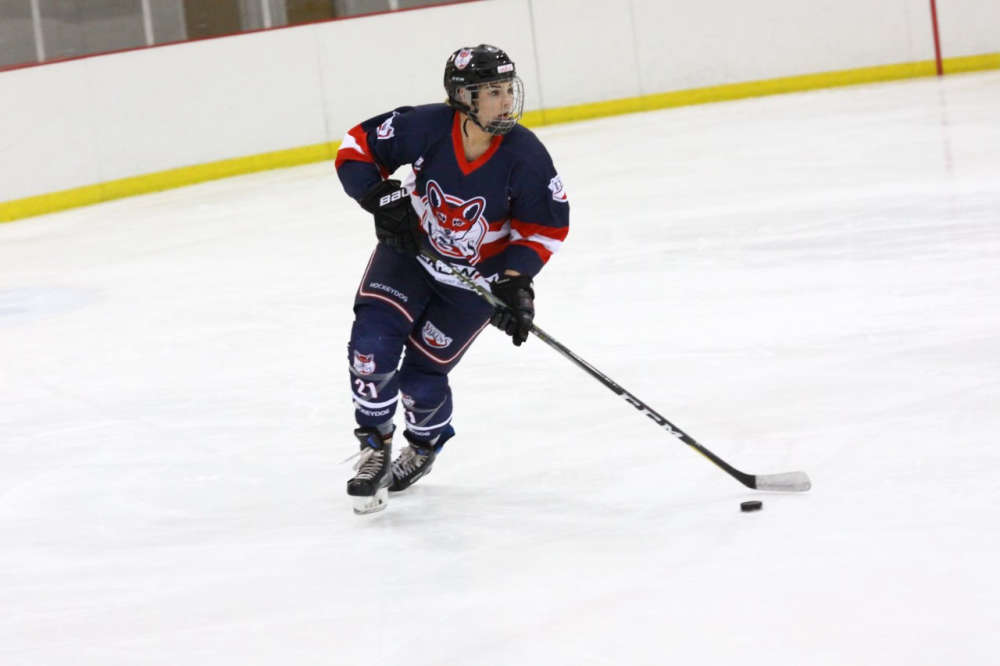 "They started me out with Olympic weightlifting, something I had never done before. I learnt quickly that the skills here were transferrable to my sport, exploring the explosive power that is needed.
"We then began to tailor my training towards hockey, improving my reaction times and speed work.
"Adam, Sam, Darren and Steph are incredible coaches, they know what it takes to maintain a high level of sport and are genuinely interested in working on that with you," Sarah said.
Sarah also believes that the community at Triple X is above all else, as members and coaches take the time out of their day to see how she is doing and to keep in touch.
After turning her life around, Sarah realised that not being selected for the 2019 squad was the 'wake up call' she needed.
"It made me realise how much I do want to perform at the top level, and I was able to return to doing what I love with a complete new mindset.
"I've learnt that the only person I can compare myself to is me and being the best version of myself and just enjoying myself is the most important," she explains.
Sarah is now gearing up for the biggest game of her career as her and the rest of Team GB prepare for the pre-Olympics.
The team are set to face qualifying rounds in October which will take place in Nottingham. If successful, they will play again in November and move closer to achieving the chance of qualifying for the Winter Olympic Games in February.
"We've had countless training camps and a new set of coaches, so everyone is really excited to play this year.
"The support network is fantastic and hopefully we will get some coverage this year as a lot of the men's championship was broadcasted," she says.
Being a part of an Olympic journey is something that many athletes only dream about.
"I don't think I have words for how it would feel if we were to make it to the Olympics, it would be mind-blowing.
"Just to be on this journey is amazing. We compete at world championships every year, but this is a different kind of feeling, knowing what the outcome may be.
"Any athlete would jump at that, it would be a dream come true," Sarah said.
Do you know an inspirational sporting woman in Tameside or Glossop?
Women in Sport is a weekly column which shares the incredible stories of ladies involved in sport across the area. We are always on the lookout for fresh stories to tell. To nominate someone for the column or get involved yourself, please email Katie on katie.catherall@questmedianetwork.co.uk.
Read last week's column here.
Want more local sport stories?
Head to https://www.questmedianetwork.co.uk/news/sport/ to see more of our coverage - from community and non-league football to local and county cricket, boxing, athletics, basketball, Esports and golf.