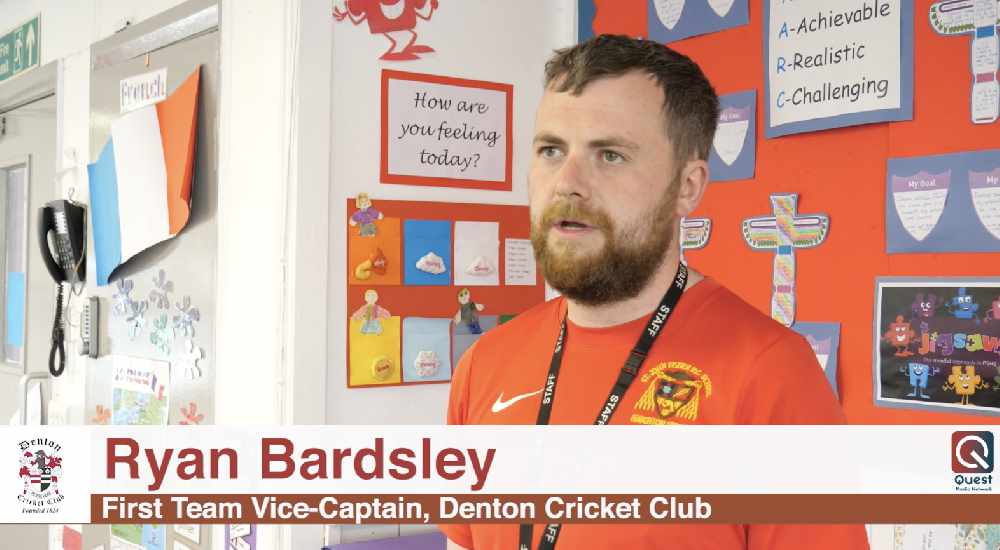 Denton Cricket Club vice-captain Ryan Bardsley believes he has a solid group of players this season.
The Egerton Street outfit opened their campaign with a victory against Prestwich's 2nd XI, before falling to defeat to league newcomers Adlington last weekend.
There has been a lot of player movement at the club over winter, with notable figures including Ryan Halpin and Jamie Garde departing the club, whilst Jamie Walker has joined from Droylsden.
Ryan, who teaches at St John Fisher RC Primary School in Denton, feels talked to use about the aims and ambitions of the club, the importance of a junior section, the difficulty of competing against clubs with money, and more.
The full interview will be uploaded in due course.
Denton Cricket Club vice-captain Ryan Bardsley believes he has a solid group of players this season. The Egerton Street outfit opened their campaign with a victory against Prestwich's 2nd XI, before falling to defeat to league newcomers Adlington last weekend. There has been a lot of player movement at the club over winter, with notable figures including Ryan Halpin and Jamie Garde departing the club, whilst Jamie Walker has joined from Droylsden. Ryan, who teaches at St John Fisher RC Primary School in Denton, talked to us about the aims and ambitions of the club, the importance of a junior section, the difficulty of competing against clubs with money, and more. The full interview will be uploaded in due course.

Posted by Tameside Reporter on Wednesday, April 28, 2021