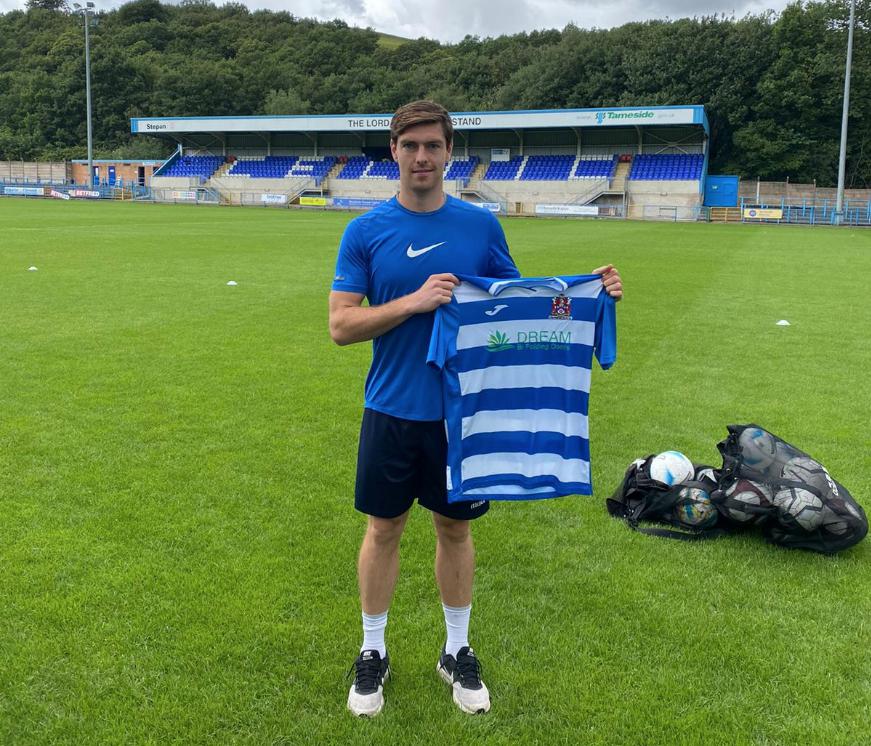 Stalybridge Celtic have confirmed the signing of experienced midfielder Scott Sephton.
Scott joins the club from division rivals Matlock Town although he had spent most of last season with Warrington Town before joining Matlock just before the coronavirus lockdown in March.
The 29-year-old brings an array of experience from non-league football, having had spells at Ashton United, Trafford, Buxton and Prescot Cables.
Simon Haworth explains that he had been after Scott's signature for a while and is delighted that he has finally got his man, he said: "I'm over the moon to sign Scott. He's a player, i've admired for a long time.
"I've tried signing him three or four times, both at Stalybridge and at Clitheroe. It's been a long time coming.
"I really admire him as a player, he's got a bit of everything. He can play, he's a good size and has plenty of experience in this league.
"He's a good senior footballer and a good example for the younger players in the squad.
"Scott also has goals in him and with the signing of Damani (Holness) as well, we've got two really good additions to the squad. We're building a really exciting squad with the right balance of younger players and those that are more experienced.
"I've always believed Scott will play his best football under myself, I know what kind of lad he is and I think he'll thrive at our club. Most importantly, he was desperate to come and play for this football club, like everybody else we have signed.
"Playing for myself and the staff and playing for this club has been the priority for all the players we have signed, we have had no players sign for us this year and had debates about money, they've all signed for the right reasons."
The club has also signed central midfielder Damani Holness.
Damani joins Celtic after spending time most recently at Stockport Town.
He has also featured for Morecambe, Stockport County, Northwich Victoria and Macclesfield Town before moving to America where he joined professional side Memphis 901 FC in 2019.
Now back in his hometown of Manchester, the 24-year-old links up with Simon Haworth's team ahead of the upcoming season.
On signing for Celtic, Damani said: "I am happy to be joining a historic club and I can't wait to work with the coaches and get started with the rest of the team."
Simon Haworth was pleased to seal the signing of Damani who he thinks will be a big player for the club next season, he said: "He's a real quality midfielder who will allow us to play the style of football that we want next season.
"He's got a real good football brain and looks after the football really well.
"I'm made up to be signing him and I think he will be a massive player for us this season."
Pictures courtesy of Stalybridge Celtic