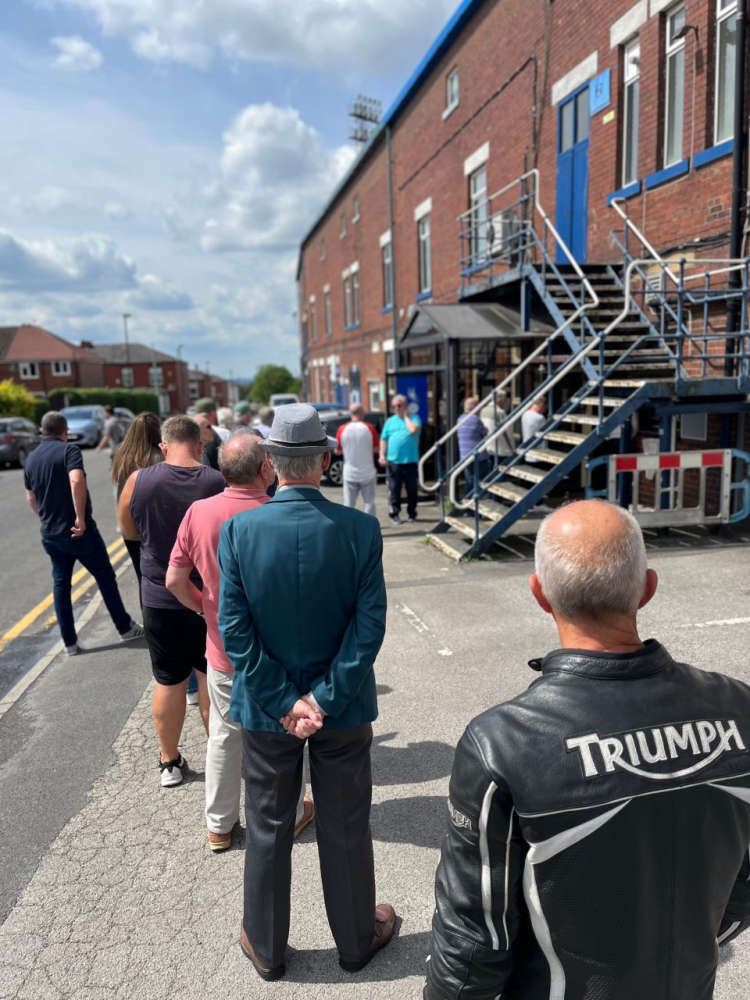 Fans queued for around an hour on Monday (1 August) when discounted season ticket sales resumed following the takeover of Oldham Athletic by Frank Rothwell's family. 
One fan in the queue purchased a season ticket for a fan who lives in Kuala Lumpur.
"The overseas fan says he will only get to a couple of matches but was happy to make a £300 donation to support the Latics' new owners," said a friend.
Darren Royle, the new Chief Operating Officer, apologised to the fans for the wait.
But one person in the queue said: "Nobody seemed bothered as fans exchanged Latics memories."
The discount is to continue all week. More details can be found on the Oldham Athletic club website.
Read more from the Oldham Reporter