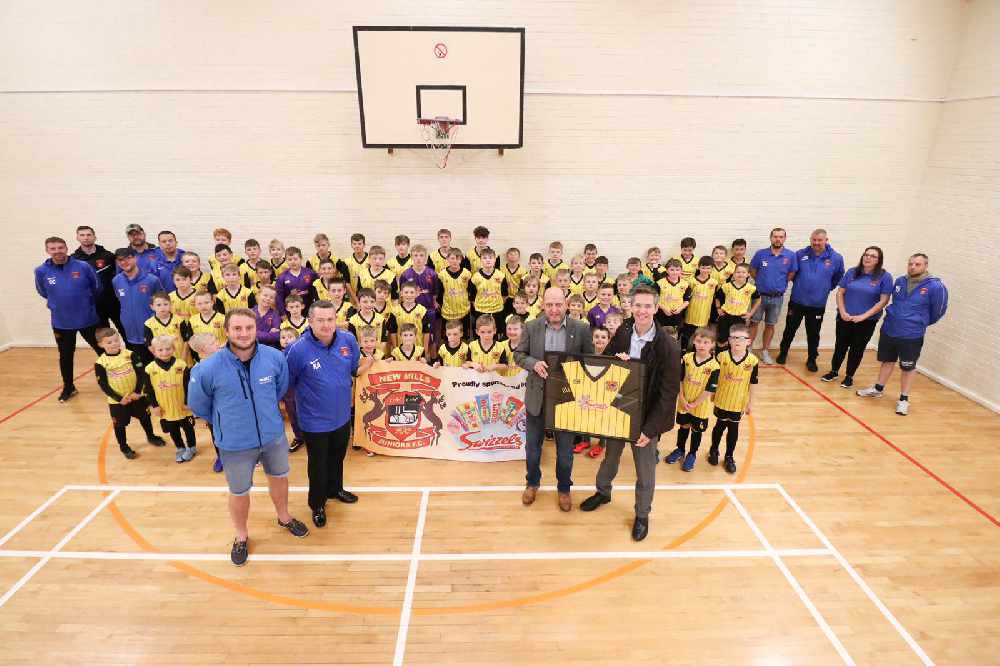 New Mills Juniors Football Club have agreed a new sponsorship deal with local confectionery manufacturer Swizzels.
Swizzels, one of the longest-running sweet manufacturers in the world, have been making sweets since 1928. Best known for sweets such as Love Hearts and Parma Violets, the company relocated to New Mills in 1940 and their factory on Albion Road overlooks one of New Mills Juniors' playing facilities.
Formed in the early 1970s, the town's junior football club has now developed beyond providing local youngsters with a chance to play organised football. It now has activities for children as young as three years old up to the age of 16, while there are plans to reintroduce the Under-18 Youth Team next season.
The 2019/20 season has also seen the introduction of girls teams, with qualified female coaches among the clubs' many volunteers.
Rick Adrio, chairman of New Mills Juniors, said: "New Mills Juniors would like to extend their whole-hearted thanks and gratitude to Swizzels for sponsoring the fantastic new kit supplied by SHM and Will Sugden. The club would also like to Thank the Offside Trust and their ambassador for partnering with our club for what we all see as a bright future ahead."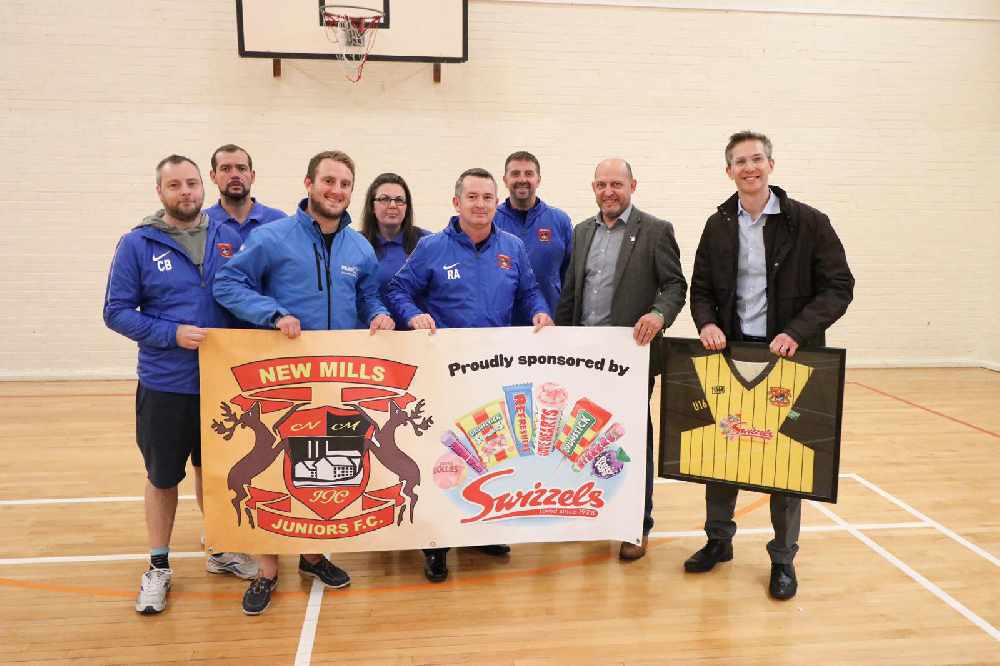 Jonathon Dee, the director of Swizzels, commented: "Swizzels have been based in New Mills for decades and many of our employees live there. We care about New Mills and want to continue investing time and resources into it.
"It is important to give back to this wonderful community, and New Mills Juniors Football Club is one of the ways we do that. We are committed to supporting New Mills because we want to contribute to improving family life – and the lives of our employees. We are always on the lookout for fun ways to support our community."
Will Sugden, from SHM, said: "SHM are delighted to supply our branded Football kits to local club New Mills Juniors. From the onset, the committee and members were amazing. To see all the kids' happy faces at New Mills Community Centre for their start-of-season photo-shoot made us all very proud at SHM Sports."
The New Mills Juniors kit will also feature the logo of The Offside Trust - the organisation formed to protect children in sport.
An ambassador of the trust said: "As an ambassador of The Offside Trust, I can say that we are very proud of New Mills Juniors in joining many other clubs supporting us with our logo on all their teams' shirts. We wish them all the best for this season and the future."