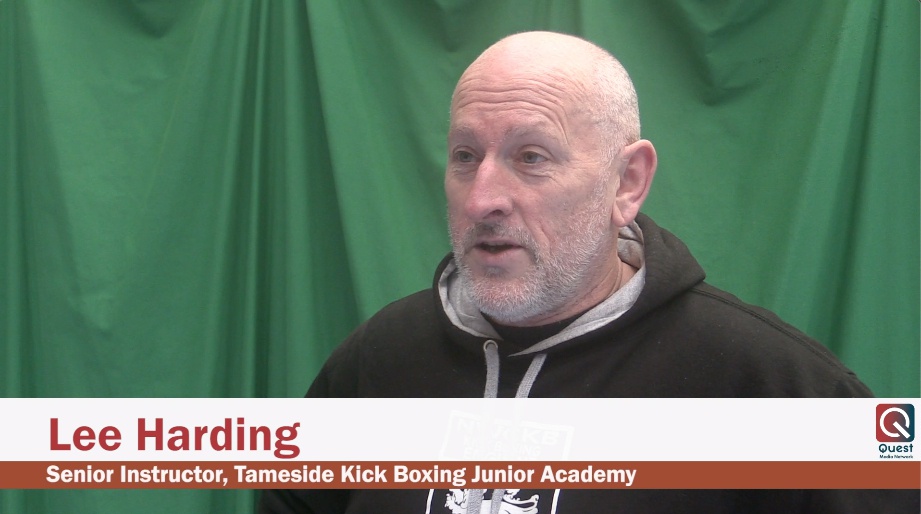 Tameside Kickboxing Junior Academy has vowed to fight on amid the ongoing social restrictions.
The club, which was established in January 2019, had been steadily growing from strength to strength until lockdown hit and the sessions, which are based at Copley Academy in Stalybridge, were cancelled.
Senior instructor Lee Harding, who has competed at a high level and won a British Gold in 2016, said the past few months have been difficult to handle, but the support he's received from members and their parents has been nothing short of fantastic.
And while he can't wait to see everyone in person again, which is likely to be in July, Lee has decided to launch online lessons to prepare the members for a big return.
Speaking to Reporter Sport, Lee said: "Everybody has asked for more lessons, so we had a chat and the best way to do it was through Zoom. We've kept the cost to an absolute minimum and we're breaking even.
"We've got a few lined up for it, so we're going live at 6pm on Tuesday, starting with a kids class and followed by a mixed age group at 7pm.
"We've been uploading videos to our Facebook page every week, doing fitness drills amongst other things. We haven't really stopped since week one of lockdown. There are four instructors who have have been putting their own stuff on, and I've been linking it to the Kids Academy group.
"The kids absolutely love it and we've even had some of the adults join in as well.
"We even set up an online grading system which gave members a chance to earn their belts from home. Ultimately, we wanted to maintain that contact and give the members and incentive to carry on."
As part of the Government's latest guidelines surrounding the relaxation of lockdown measures, groups of up to six people can meet up to socialise and exercise, albeit with the two metre distancing in place.
Lee has been encouraged by the news and is now hoping that his lessons can return in July. "When we get permission we're going to measure the area of the room to see how many kids we can accomodate safely, and then we'll have to create a booking system for those that want to attend." he said.
We might have to add more sessions on to accomadate everyone.
"With it being a contact sport the conditions will make things difficult, but we will overcome that and I'll make sure that safety comes first at all times.
"As soon as Active Tameside give us the nod, we'll be going to Copley and putting the provisions in place to meet the current guidelines."
Like most clubs during the lockdown, the Academy, which scooped third place at the 2019 Pride of Tameside Sports Awards, has been financially hit.
However, Lee has promised to take it on the chin and is fully focused on a bright future. "At the end of the day, like we've always said, it's not about the income; anything we make covers the costs of what we have to pay for.
"We have no money coming in at the moment, but we're still printing out certificates and rewarding the kids with the medals. Although we don't have a steady income, we're willing to give the kids the support they need with the medals and other rewards.
"As frustrating as it has been over the past 10 weeks, we've still enjoyed what we've done and can't wait to see everyone again."