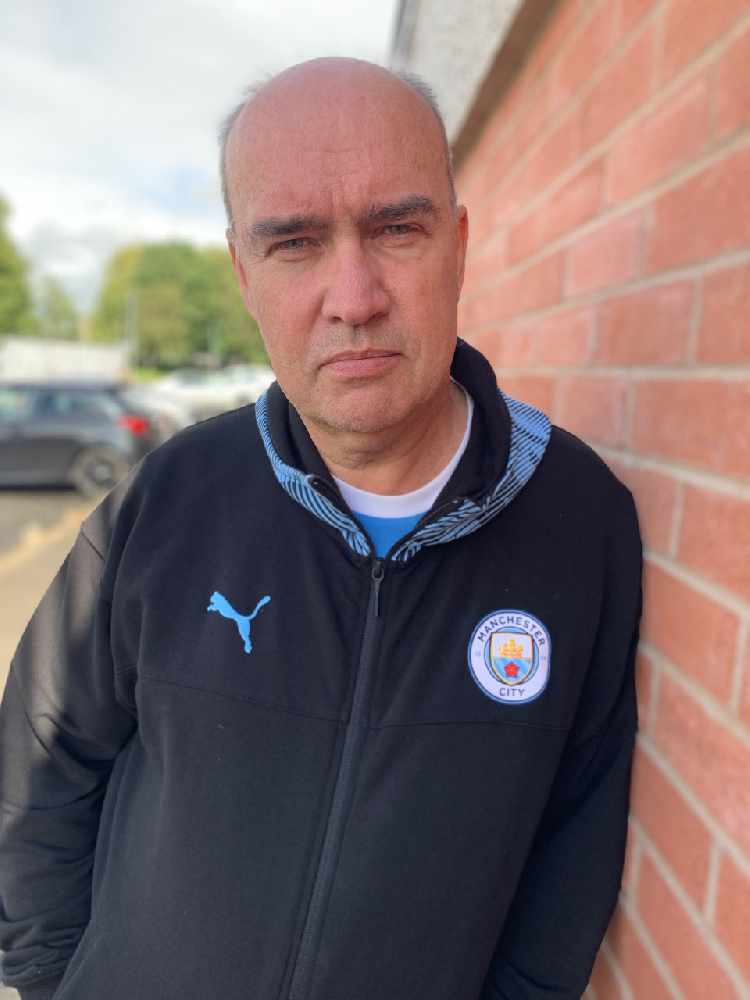 They say that a week is a long time in politics, but this week we found out that a day is a long time in football.
My feet have not touched the ground since Sunday evening. As soon as the story broke that a new European Super League was going to be announced that evening the football World went crazy.
At first it seemed that my beloved Manchester City would not be involved in the mutiny, clearly led by Real Madrid and the American owned Premier League clubs. Perhaps naively I'd thought there was no way City would get involved. They'd already battled UEFA, and won, when they'd been thrown out of the Champions League for breaking FFP rules. As far as I was concerned FFP had been introduced to stop City and any clubs who might have similar investment in the future, from breaking into their cartel.
I was ecstatic when City overturned the ban. Even though I'm a Blue, I do realise how unfair football is. I live close to Oldham Athletic and have visited clubs like Bury, Macclesfield Town and Bolton Wanderers on many occasions. I care deeply about those clubs, and others like them, and I can see the unfairness within the current football pyramid. I thought City's win over UEFA at least gave hope to the smaller clubs that if they could find an investor, they could dream of joining City at the top table. I saw City's victory as a win for football.
When it became clear that City had joined the existing cartel to create this breakaway European League I was knocked sideways. How could they switch sides in this battle so suddenly and callously? By Tuesday evening the story had taken another seismic shift. The vitriol with which fans, pundits, players, managers and even politicians had reacted had forced a dramatic u-turn which appears to have been lead by City.
I was euphoric that it happened. Eventually the dominos collapsed. The clubs who'd signed up to this closed shop league, which was completely, and unashamedly, about money and to hell with the rest started to have second thoughts. Would City and the other clubs have pulled out if there hadn't been this unified condemnation? I suspect not. The main thing is that the football family stood up to the bullies and made their voices heard.
In the aftermath, the well-oiled PR machines at all the clubs involved will try to convince us that they had good intentions or whatever; I will be sceptical when I read or hear the excuses and apologies that are bound to come. Actions speak louder than words. My club, Manchester City, appear to have been the first to get cold feet and I applaud them for that. They appear to have listened and reacted quickly but I don't believe the narrative that they joined the cartel reluctantly at the last minute or that it was part of a bigger picture masterplan to expose the plans of other clubs.
UEFA's plans to expand the existing Champions League and also protect the cartel who don't manage to qualify through merit is also deeply flawed and needs to be dealt with, so my hope is that this fan led rejection of the Superleague plans will now refocus on other deep imbalances within the sport I love so much.
Sadly my club, my life, Manchester City have been a part of what happened in the last few days. That upset me. This needs to act as a wake up call to City's owners. They have done so much good since they came to Manchester. Turning the poisoned land around the stadium into the magnificent CFA, the promotion of Women's football, the sixth form college and many other things are things I'm very proud of, but my unquestioning belief in their moral compass has been damaged by the last couple of days.
They have some serious bridge building to do. The "happy clappers" will instantly forgive them and accept the narrative that they forced the collapse after only joining reluctantly. Billionaires don't sign such significant documents without careful thought. I too will forgive my club but I want action not words. I want to see a greater respect for the fans they now call "legacy fans" instead of totally focussing on how to make the most money from the global market.
I'm not stupid, it is just about money, but my hope is that the voices of decent people will be heard. These clubs have working class roots, they created football in the first place. Our voices need more representation. City, and the other clubs, need to start to appreciate to football is nothing without the fans.