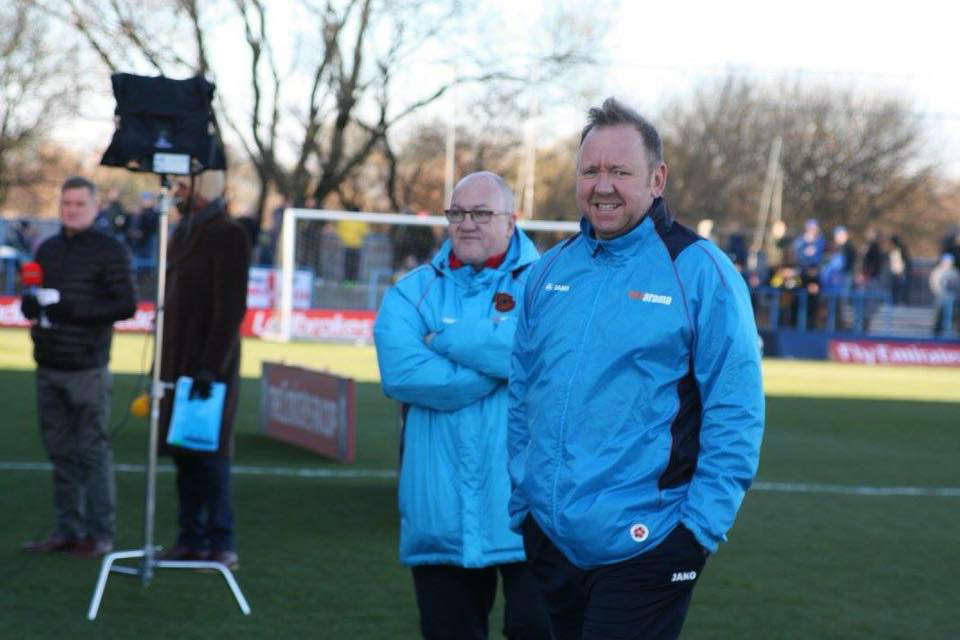 A football match that took place at New Mills' Church Lane in memory of a non-league legend has raised over £9,000.
The Ian Nevison Memorial Trophy, which was held on Sunday 22nd August, was organised to celebrate the life of Ian, who sadly died in September 2020 following a battle with Melanoma Cancer.
Friends, family and colleagues of Ian, as well as a host of players, took part in a match which saw a Curzon Ashton combined XI go head-to-head with a New Mills and Woodley Sports XI. The game ended 6-5 to Curzon and saw Ian's 14-year-old son Freddy score a penalty.
Ian was a much-loved figure amongst non-league clubs and helped Curzon to some of their best times ever, alongside former boss and friend, John Flanagan.
He was part of the management team that guided Curzon to the FA Cup second round against Wimbledon in 2016 - a game that featured on BT Sport and amassed over £70,000 in tv appearance money.
Picture taken from Curzon's Facebook page (Ian, right, with John Flanagan ahead of the FA Cup second round clash against Wimbledon in 2016)