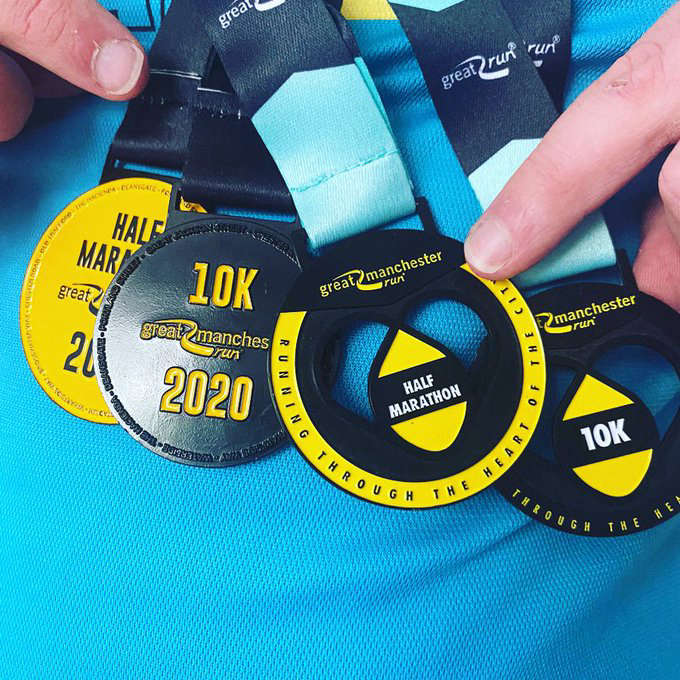 For most the idea of completing one race is enough, but one motivated father pushed himself to complete both events at the Great Manchester Run.
Oliver Monk was determined to complete both the half marathon and the 10k race during the 2021 edition of the event and was driven by his two angel daughters to do so.
After his two baby girls were born sleeping in 2019, Oliver knew that more needed to be done to support families going through the loss of their children. A year later, Angels United was born.
The group is based at Seel Park, the home of Mossley AFC and offers a caring hand for those who are suffering.
"Angels United is far more than just a football club, we are a support network for families not just in Manchester but from all over that have lost a baby or child at any stage.
"We're for fathers, mothers, siblings and any member of the family who has experienced grief. Our ethos is being a source of support for all those people," he says.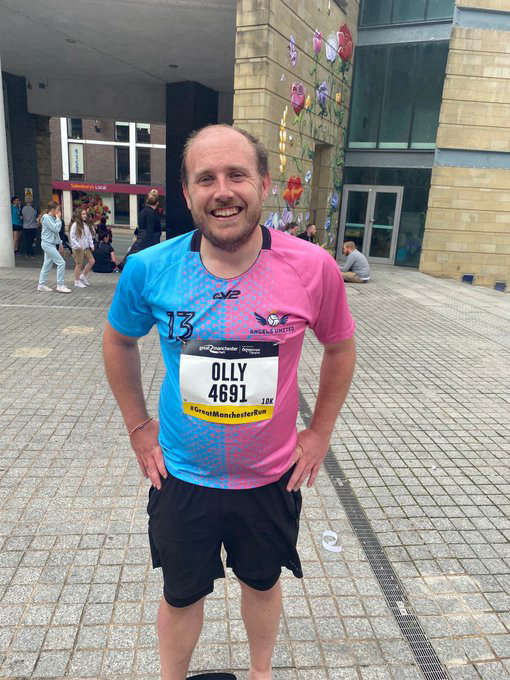 The team was founded on October 15 2020, two days after Olly's twin daughters' first birthday. Oliver and a group of other fathers decided that they would use their experience to help other families that suffer the same heartbreak.
To raise further awareness and support his girls, Dottie and Poppy, Oliver challenged himself to complete almost 20 miles of running over the weekend.
"I am always up for a challenge. I always want to do things that are a little more difficult and when both Dottie and Poppy were born it felt right to do both races so each of them would have a medal.
"I didn't run the races for me, I did them for my girls and I know I had them looking down laughing at me throughout both races," he says.
During the last 3km of his 10k challenge, Olly decided to swap his shirt around, meaning he now has his daughters' names proudly displayed.
"I had people shouting my name for both races which was nice, but during the last kilometre it was amazing to hear so many people shouting their names and it really did help me drive through to the end.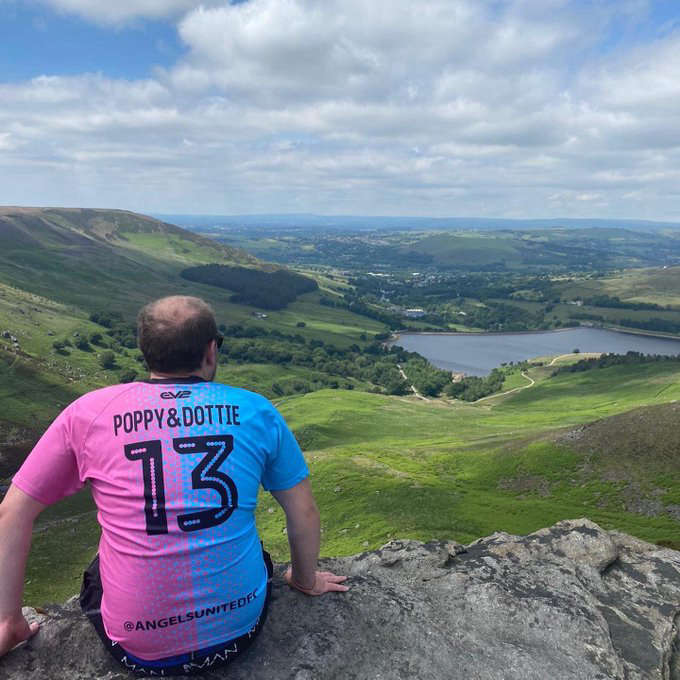 "When it comes to baby and child loss there is a stigma around talking about it, especially when it comes to men and I hope that people seeing the girl's names will reach someone to encourage them to open up and break the silence," Oliver says.
In a bid to leave a legacy for his children, Oliver and his wife Katie have also founded The Little Comforts Trust.
The trust work to provide comfort packs to hospitals across the country to give to parents who find themselves in bereavement suites on labour wards.
"Katie went into labour suddenly and unexpected, so we had nothing prepared for a hospital stay. We were under the care of the most incredible staff but during this time we craved to be able to do regular things such as brushing our teeth.
"Despite the hospitals best efforts, they were unable to provide items for us so we decided that we wanted to give back and help other parents who may be in a similar situation," he says.
The couple have since become parents to their own rainbow baby Orla and continue to campaign to break the silence around bereavement.
You are able to donate to their trust here, they have currently raised just over £3,000 and are pushing for a £5,000 target.
To honour Baby Loss Awareness Week, Angels United will face Sands United at Seel Park and are inviting as many Tameside families to attend as possible.
You can find out more about the events of the day here.
Read more from the Tameside Reporter
Click here for more of the latest news
Click here to read the latest edition of the paper online
Click here to find out where you can pick up a copy of the paper