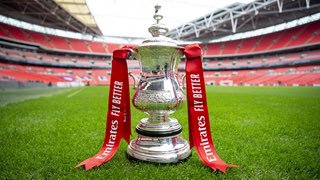 Draws for the early stages of the Emirates FA Cup and the Isuzu FA Trophy have been made.
Mossley have been handed a home tie in the FA Cup against the winners of the Extra Preliminary Round tie between Wythenshawe Town and Macclesfield on August 20, whilst in the FA Trophy Preliminary Round the Lilywhites will host East Division side Dunston on September 10.
Meanwhile, Glossop North End will host Emley at the Amdec Forklift Stadium on August 6 in the extra preliminary round.
The Hillmen have been handed a trip to Ramsbottom United in the FA Trophy first qualifying round.
The winner of the FA Trophy first qualifying round fixtures will receive a prize fund of £1,500, whilst the loser pockets £400.
In Oldham, Avro will make the trip to Irlam in the FA Cup preliminary round.
This is how the prize fund is structured for the early rounds of the FA Cup:
Extra preliminary round winners - £1,125
Extra preliminary round losers - £375
Preliminary round winners - £1,444
Preliminary round losers - £481
First round qualifying winners - £2,250
First round qualifying losers - £750
Second round qualifying winners - £3,375
Second round qualifying losers - £1,125
Third round qualifying winners - £5,625
Third round qualifying losers - £1,875
Fourth round qualifying winners - £9,375
Fourth round qualifying losers - £3,125