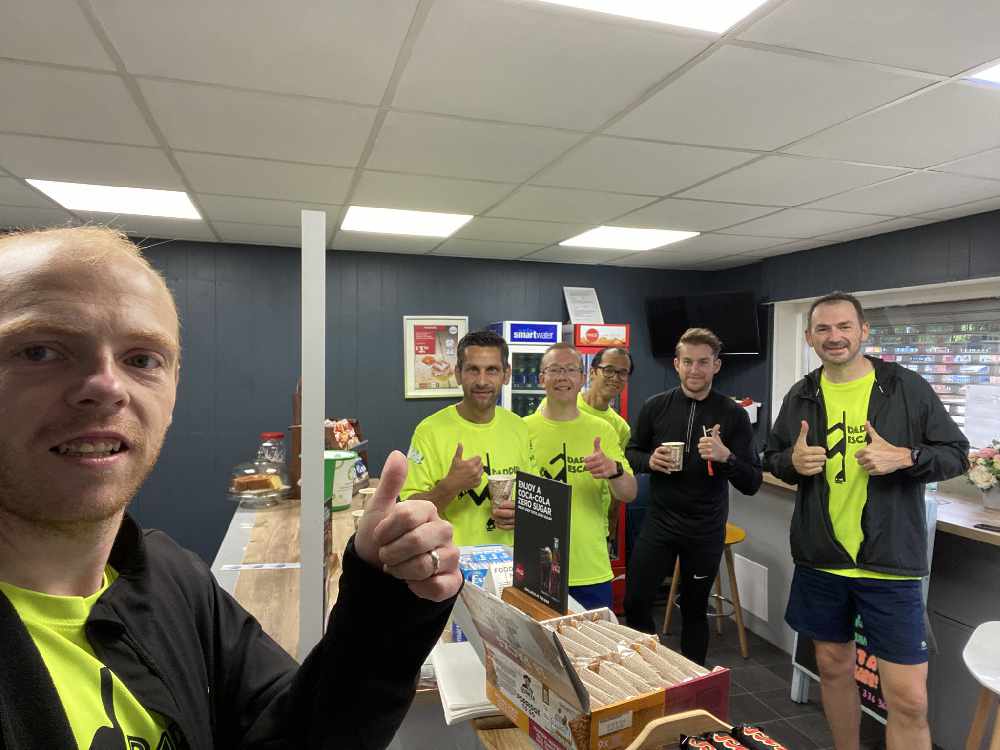 Daddies Escape Running Club have embarked on another huge challenge - this time to raise funds for the the Running Bee Foundation and the Royal Manchester Children's Hospital.
The fitness fanatics, who have previously taken on mammoth runs from Manchester to Liverpool and Manchester to Blackpool, have set themselves the challenge of completing 72 separate 10k runs each, or in a relay team, during the 31 days of the month of July.
Andy Sykes, who is taking part in the challenge alongside, said: "Corona Virus has impacted the world like we've never seen before. One thing we try to do a lot at Daddies Escape is raise money for charity. Hearing the news in mid June that the Great Manchester Run had now been cancelled for 2020 meant that a lot of local charities will lose out as this is probably their biggest fundraiser for the year.
"July marks the 72nd birthday of the NHS and after speaking to the charity team at Royal Manchester Children's Hospital they are using this as a fundraising opportunity. They're asking that people try and raise at least £72 by taking on a challenge with a 72 theme during July.
"The relay team consists of Mark Bousie, Craig Banks, Mark Collier, Frankie Yan, Richard McCalmont, Ricky Lee, Jason Swapp, Andy Hadfield, and Gareth Swift. They will be running a total of 8 x 10k's each to take the team to the magic number of 72.
"Peter Gough and Liam Mellon are taking this on individually which means they will each be running 2 x 10k's each day for 21 days and to fit it all in there are 10 days where they will need to run 3 x 10k's to complete the challenge. Whilst I am trying to fit in a combination of 10k runs with bike rides to get to the 720km.
"This isn't going to be easy, there may be tears and sore bits but we are all up for the challenge.
"We've set a target of £720 but hopefully we can smash this and increase the target as we go along. We can't do it alone and will need your support and kindness by donating whatever you can to help us reach our goal and keep us motivated to complete the challenge. We're counting on you!
"Whatever money we raise we are going to split across the Royal Manchester Children's Hospital and The Running Bee Foundation equally."
In June, several members from the running club decided to complete the Tour of Tameside in one day to raise funds for the Running Bee Foundation.
The four day event, which was relaunched in 2015 and has since grown from strength-to-strength, traditionally takes place on consecutive days and starts with the Cross Trail 10k, followed by the Hell on the Fell, the Hero Half Marathon, and concluding with the Hyde 7 Mile.
However, the Daddies decided to take it up a notch this year and completed the 32 miles in on attempt.
And they pushed their bodies to the limits in August 2019, completing a 42 mile run from Manchester to Liverpool, before following it up with an even longer 54 mile run from Manchester to Blackpool.
You can donate to the cause via the following link: https://www.justgiving.com/crowdfunding/daddies-rmch-runningbee