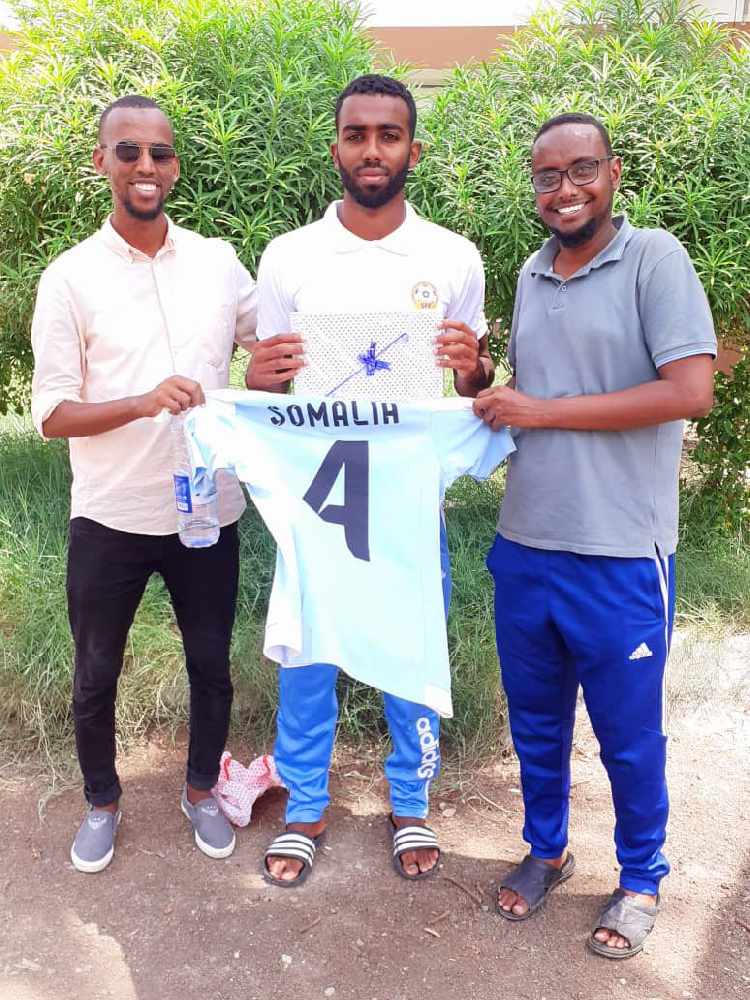 Curzon Ashton defender Mo Ali has already become part of Somalia's football history and he's out to rewrite the history books again tonight (Tuesday).
The Nash's central defender played the full match and was named Man of the Match as Somalia beat Zimbabwe 1-0 in last Thursday's first leg, in the first round of qualifying for the 2022 FIFA World Cup.
Remarkably, it ended a barren run of 35 years without a qualifying win and 10 years without any kind of victory!
A positive result in the second leg would see them progress to the group stage of qualification for the first time - where they could come up against the likes of Mo Salah's Egypt or Sadio Mane's Senegal.
Ranked 202nd in the world, Somalia have already proved doubters wrong and it would be some feat if they can take a step closer to being involved on the world stage in Qatar in three years' time.
Speaking to Curzon's media team, Ali said: "It's been very hectic since the game [last Thursday]. We've had a lot of travel to Zimbabwe for the next game and not much sleep, so I haven't had too much time to reflect on it yet.
"No matter what happens [on Tuesday] we've already written history. That game is something that will be remembered by generations, something that our kids and their kids after that will know about.
"It was quite an even game [last Thursday], they had chances and so did we. They were the highest-ranked team we could have drawn at this stage of the qualification, but we could tell they were underestimating us.
"We were training in Djibouti [where the first leg was held] for a few days but they only arrived the night before the game. We could tell from the way they were acting that they weren't taking us seriously."
"I can't even put into words what that [qualification] would mean to me and everybody else. As I said, we've already written history and [on Tuesday] we can go out and do it again."
Best of luck to Mo and his Somalia team-mates!