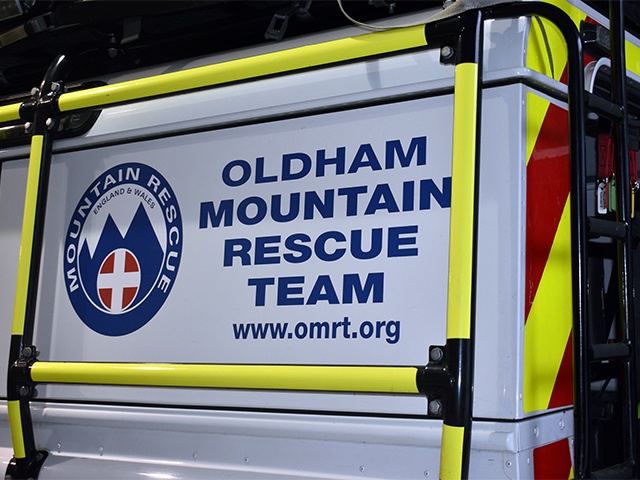 Oldham's heroes of the hills have issued a safety warning after rescuing a walker lost on weather-hammered Saddleworth Moor.
A 22-strong squad from Oldham Mountain Rescue Team responded to an alert from GMP to locate a male who had become lost and disorientated walking on the moor on Thursday night (11 March).
A mountain rescue spokesperson said: "While police officers were sent to find his car, information came to light showing his last known point as Slate Pit Moss.
"Fortunately, as fast parties were being deployed from various locations, the missing male saw an OMRT vehicle on its way to drop off a search party at Birchen Clough and was able to attract their attention.
"Apart from being cold and wet, he was in good spirits and able to make his own way home after being dropped at his car. It was a swift and positive outcome to what could have been a long night of searching in poor conditions.
"If you are venturing out to the hills, it pays to make sure you have a map and compass, and know how to use them. Tell someone where you are going and when you expect to be back, and carry extra food and clothing in case the worst happens."
The team were deployed for one hour and 20 minutes.
Read more from the Oldham Reporter