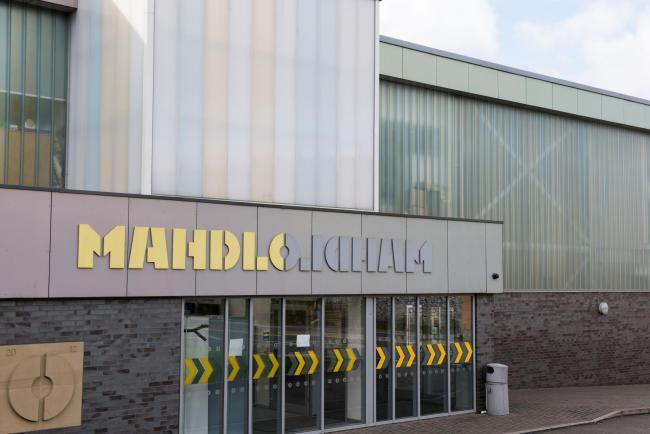 An Oldham youth charity say it will remain open as usual - for the time being at least - but is asking visitors to take any necessary precautions.
Mahdlo Youth Zone has issued an update to say upcoming events - including Monday's official opening of The SPACE - are still going ahead as planned.
But it is also advising staff, volunteers and visitors to stay away from the Egerton Street centre if they are experiencing any symptoms of the coronavirus, of which there is currently five confirmed cases in Oldham.
In a statement, the charity say: "Like most public spaces in the UK, Mahdlo Youth Zone will remain open as usual unless official guidance changes. Therefore our upcoming events, such as the opening of The SPACE on Monday 16th March, are currently still going ahead.
"We are requesting that all potential visitors to Mahdlo Youth Zone do not visit the centre if they are showing symptoms of COVID-19 or have a continuous cough and/or fever, for the duration of the self-isolation periods. We have informed our staff, volunteers and other stakeholders to do the same.
"If we are alerted to any specific increase in risk, we will work with the appropriate authorities to take quick and decisive action. If you haven't already, then please take the time to read advice from the NHS and World Health Organisation around minimising risk; this is in the best interests of both you and all the people you come into contact with.
"The health, safety, and wellbeing of our young people, staff, visitors and those in the wider community is our top priority and we hope that by everyone taking these actions will give you peace of mind."
Mahdlo is a registered charity and state-of-the-art Youth Zone in the heart of Oldham for eight to 19 year olds (up to 25 for young people with a disability) which is open seven days a week.
As things stand, a total of 798 cases of the coronavirus have been confirmed in the UK, with the country now entering the next stage in the government's phased plan to tackle the outbreak.
Some 32,771 people in the UK have been tested for the respiratory infection so far. Ten people who tested positive have died.
MORE CORONAVIRUS COVERAGE
Stagecoach issue coronavirus update
Advice on how to avoid coronavirus scams
Gwynne column: 'Keep calm and listen to the experts'
Hyde surgery addresses coronavirus rumour
Coronavirus outbreak: Facts, not fears
Couple with suspected coronavirus say they can't get tested
Derbyshire County Council set aside £1m coronavirus fund