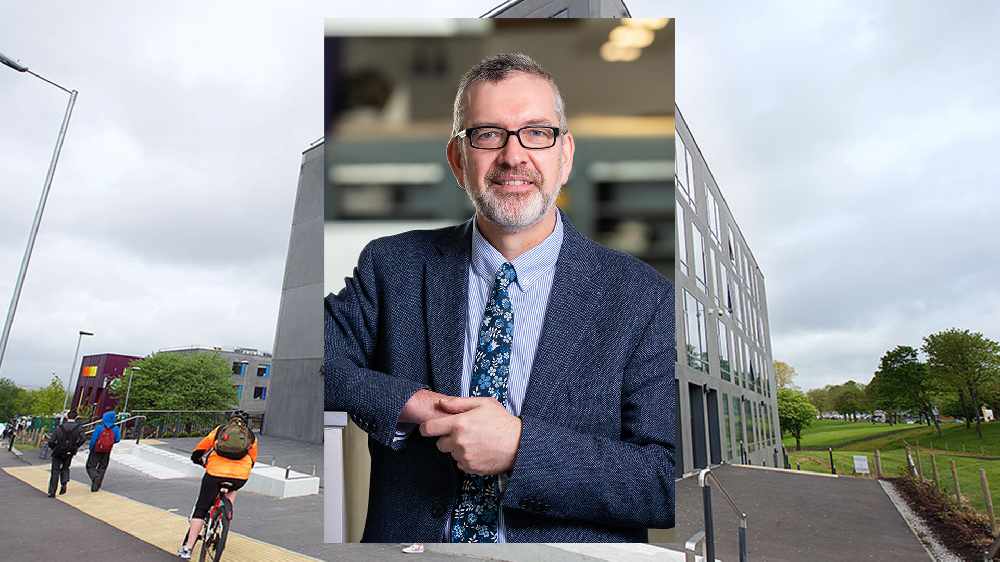 Some incredible people from across Oldham are being honoured in the Queen's New Year Honours List for 2021 for a variety of achievements.
Wendy Clapham - Assistance Director of Nursing Services for Critical Care at Northern Care Alliance NHS Group - is being made a BEM for services to nursing, particularly during the Covid-19 pandemic.
The 49-year-old is the senior nurse directly responsible for the critical care response to COVID-19 at The Royal Oldham Hospital.
She ensured 100 non-ICU nurses received training and were embedded into the nursing team to drastically increase the number of patients cared for.
Wendy made sure that the nursing staff cared for themselves by organising the provision of psychological support, as well as 'wobble' rooms and through moderating a Facebook 'kindness' group for over 2,000 hospital staff members.
She delivered a system that allowed families to be kept up to date in a caring, sensitive way by the nurses looking after them. This allowed families to remotely be updated on and even contact their loved ones while allowing the nurses the space and time to do their work.
Wendy said: "I feel very proud and honoured to be awarded a British Empire Medal during one of the toughest periods of my nursing career. This year has been like no other. Leading the Intensive Care Unit team and the staff who came to support us has been a privilege.
"I have seen some exceptional work by the nursing teams in circumstances nobody would have wished for and been blown away by the bravery and dedication of colleagues in the face of sustained challenge. I share this award with each and every one of them."
Meanwhile, Peter Barham has been made an MBE for services to the Maritime Sector.
The 67-year-old from Saddleworth has managed, as Secretary and now Chair, the UK's Seabed User and Developer Group (SUDG) - an umbrella group of all the major UK marine industries - since 2009.
His insights and pragmatism have led to innovative and constructive engagement and his contribution has been to look for real environmental improvements.
While at Associated British Ports, two major port projects on the Humber Estuary were planned which would damage protected habitats. His initiative and persistence secured a ground-breaking legal agreement enabling the developments to proceed whilst creating important wildlife habitats.
His commitment has resulted in several joint statements between SUDG and marine environment non-government organisations, acknowledging the importance of the development of marine industry whilst ensuring that the marine environment is properly protected.
And Oldham College Principal Alun Francis (pictured) has been made an OBE for his services to education - including a decade of leadership at the Rochdale Road college.
The 55-year-old was appointed Principal and Chief Executive in February 2010.
At that time, hopes of a much-needed £60 million from the government had just ended and, within days, snow prompted the electrics to fail: plunging a campus burdened with several dilapidated buildings into total darkness.
The college say Alun's tenure has since seen a transformational journey, with significant advances in the quality of the college's education offer, facilities, results and reputation.
Despite a challenging climate, unprecedented investment totalling almost £45 million has been successfully secured since 2012 to upgrade or replace facilities, and the next phase – a £9 million Construction Centre where students will learn the building skills of the future – opens in summer 2021.
Learners across all areas have enjoyed year-on-year improvements in results. The 16-18 Study Programme ranks in the top national quartile and strong relationships with more than 700 local employers have powered excellent apprenticeships results, which now rank second in Greater Manchester.
University Campus Oldham also joined the family in 2012. Last year it achieved its' best-ever National Student Survey results, and sealed exciting new partnerships with the Open University and CIM.
The flagship Teaching for Distinction improvement programme for staff, which Alun co-developed, gained national recognition via a Princess Royal Training Award, and Oldham College's shortlisting for the TES FE College of the Year 2020 award confirmed the overall progress being made.
Alun - who was raised in Colwyn Bay, North Wales - said: "This award isn't something I would ever have sought or expected – but I'm delighted to accept it on behalf of Oldham College.
"The Principal's name goes alongside all your failures and successes in further education when, in fact, both are big collective efforts.
"We've all worked very hard and I'm just fortunate to have superb governors, an outstanding management team, amazing staff and a wonderful community of learners alongside me.
"We've now got the facilities and offer to rank with Greater Manchester's best and, most importantly, we're delivering better choices and outcomes for learners, and giving them the skills and experiences needed to succeed in life.
"Since 2007 I've driven the A62 Oldham Road about 3,000 times and Oldham has 'captured' me – it's a special place with great people.
"COVID-19 has hurt the local economy but everyone's response has been a determination to work together, help each other out and emerge even stronger.
"We aren't the best FE college yet – but we want to be – and Oldham needs us firing on all cylinders in the current climate. This award is great encouragement for us to carry on improving, and I want to thank everyone whose efforts undoubtedly contributed to it."