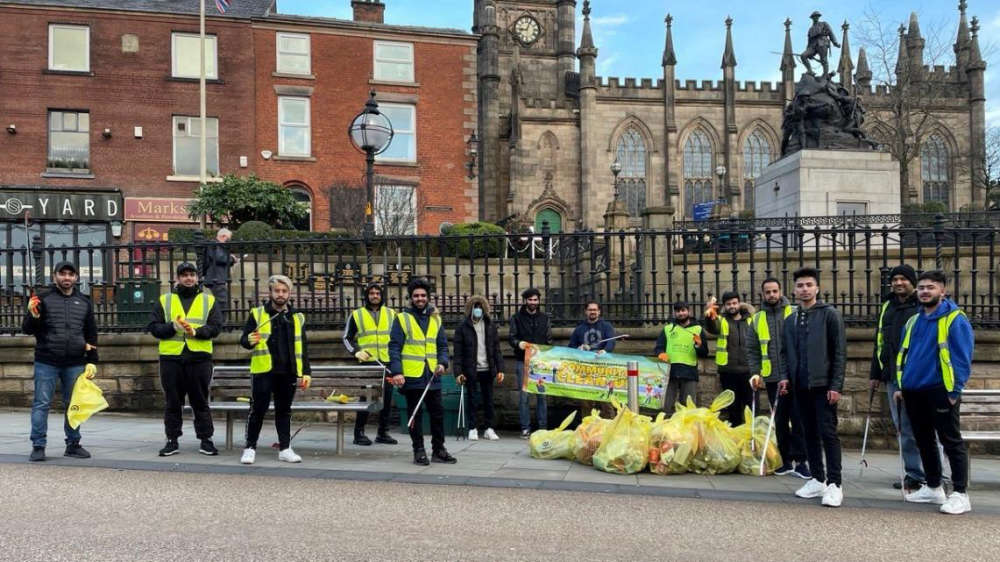 Members of Ahmadiyya Muslim Association Oldham (AMYA) cleared 20 bin bags of rubbish from Oldham town centre on New Year's Day.
The clean-up, in co-ordination with Oldham Council, was held in the early hours of 1 January.
Laiq Khan, outreach coordinator at AMYA, said: "Young members of Ahmadiyya Muslim Youth Oldham started their New Year's Day from early morning prayers.
"After prayers we congregated at Tommyfield Market Car Park Oldham. We spent an hour cleaning the streets of the Oldham town centre and we picked 20 full bin bags of litter from the streets."
He added: "We members of Ahmadiyya Muslim Oldham do this litter pick session every year on New Year's Day to show our commitment to the local area and that we are ready to serve our local areas to the best of our abilities."
Read more from the Oldham Reporter