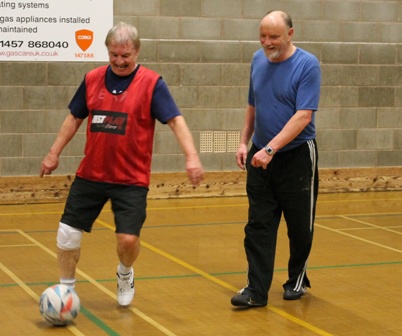 Glossop's walking footballers are set to receive a visit from Derbyshire Fire and Rescue Service.
But it's not because they represent a fire risk - due to the blistering pace they play what is, after all, supposed to be "the slowed down version of the beautiful game"!
Instead the older gentlemen, whose exploits on the playing fields of Greater Manchester are more often featured on the sports pages, will be hosting Community Safety Officers from the local fire station on Whitfield Park and, hopefully, teams from the police and ambulance services into the bargain.
The walking football sessions are ran by Glossop social enterprise Be Well.
Walking Football Activator Dave Wilson explained: "We were contacted by Simon Booth from Glossop Fire Station and asked if we would help them to promote their fire prevention messages, not only to our own participants but also those visiting from further afield.
"Be Well are always happy to work with like-minded community partners and I know our football lads enjoy playing against and meeting new faces. The upshot is the session on Monday (March 2)."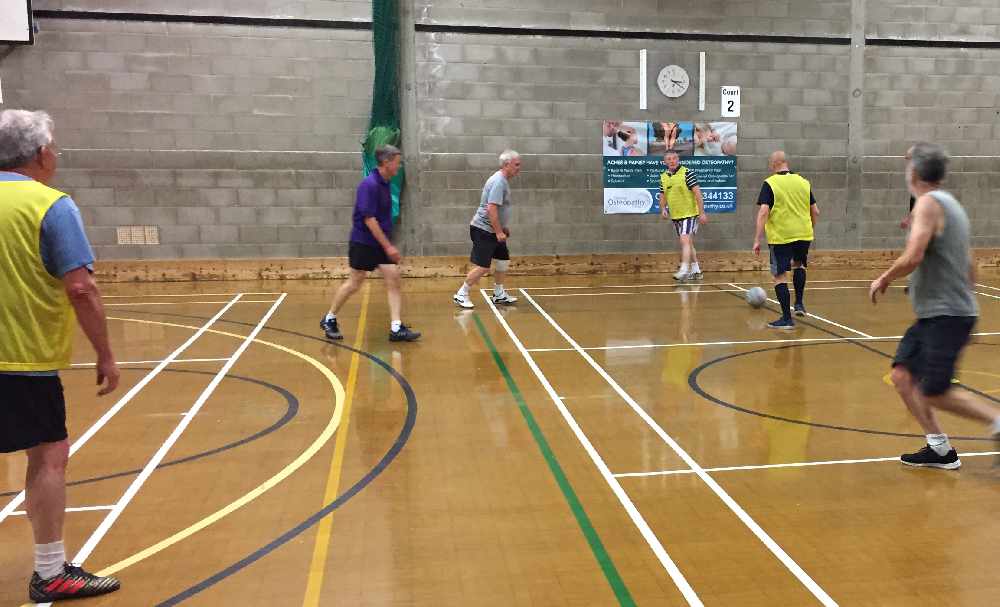 The initiative is being supported by host venue Glossop Leisure Centre who, in addition to making their purpose built sports hall available, are also providing a social space for the players and other Be Well regulars to hear the various emergency messages and, above all, to socialise.
Simon Booth was pleased to be getting involved with Glossop's leading Wellbeing organisation.
He said: "The fire and rescue service recognises the link between a person's health and wellbeing and their vulnerability to a fire in the home.
"We wanted to get involved in the Walking Football group's 'Big Game' as it seemed like the perfect opportunity for us to get involved in a fun, community activity and get everyone talking about fire safety.
"We also saw the active event as an opportunity to speak to anyone with any specific fire safety concerns and arrange for a Safe and Well visit – this is where we visit people's homes, offer safety advice and signpost them to any other services or agencies that may be able to help them.
"We are all looking forward to meeting the Lionel Messi's of Walking Football and making sure they don't score an 'own goal' when it comes to fire safety in their home."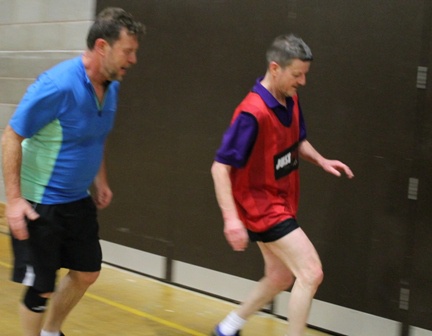 The 'Big Game' is scheduled in Be Well Walking Football's regular slot of 2.30pm, with the presentations to follow.
Anyone wishing to enjoy and support the football or join in the short interactive presentation – and refreshments – can just pop along to the High Street East facility.
And anyone wanting to know more about Be Well's Walking Football offer or their wider programme of activities can go to their Facebook page by searching Be Well CIC, check out their website at www.bewellglossop.co.uk or ring Jayne Owen on 07590 839421.
Images:
Be Well's walking footballers in action at Glossop Leisure Centre in a session last year.