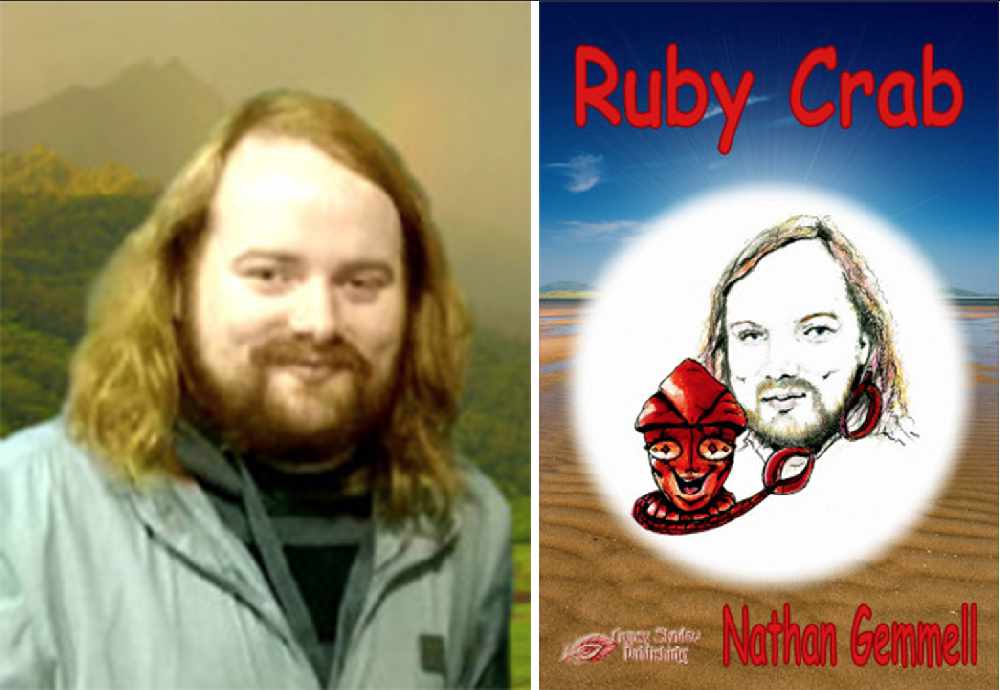 Glossop author Nathan Gemmell is celebrating after getting his first e-book published.
Nathan has high functioning autism, which means he struggles to speak about his thoughts and feelings.
He also finds it difficult to meet and socialise with others, so writing enables him to express himself, as well as verbalise his thoughts and feelings.
Nathan started building clay and plasticine models of a fictional character called Ruby Crab many years ago. The name 'Ruby Crab' comes from his birth stone, Ruby, and his zodiac sign, the Crab.
He then began writing imaginative short stories that incorporate some of his personal feelings and his past adventures. This expanded into a full book about Ruby Crab.
Nathan also still builds clay and plasticine figures. He gives these figures individual names and character back-stories and then he writes short stories about them.
Nathan said: "I didn't want to end up being in a dead-end job or being a couch potato with no future. I'm a published author!"
Nathan's mum Catherine Gemmell said: "He struggles to vocalise his feelings and emotions, but when he writes it down, it's extremely articulate. You wouldn't believe when you read it, that it's all come from him."
The online summary of Ruby Crab says: "Nat lives a mundane and solitary life. Day after day, nothing changes; he wakes up, goes to work, eats, then sleeps—and it all starts again the following morning. Always he dreams of a better life and to find someone to care for and to love.
"Then, one day, he finds Ruby Crab. She is a beautiful childlike creature made of pure ruby. She has been abandoned! A refugee, Ruby Crab exists in a society in which she does not belong.
"After spending a lot of time together, they develop a loving father-daughter bond. Will the world continue to reject her existence? Will society accept their connection? Will their love for each other prevail in this world—or in another?"
This is Nathan's first book about one of his characters and he is already working on his second.
You can purchase the book 'Ruby Crab' on Amazon here.
Read more from the Glossop Chronicle
Click here for more of the latest news
Click here to read the latest edition of the paper online
Click here to find out where you can pick up a copy of the paper