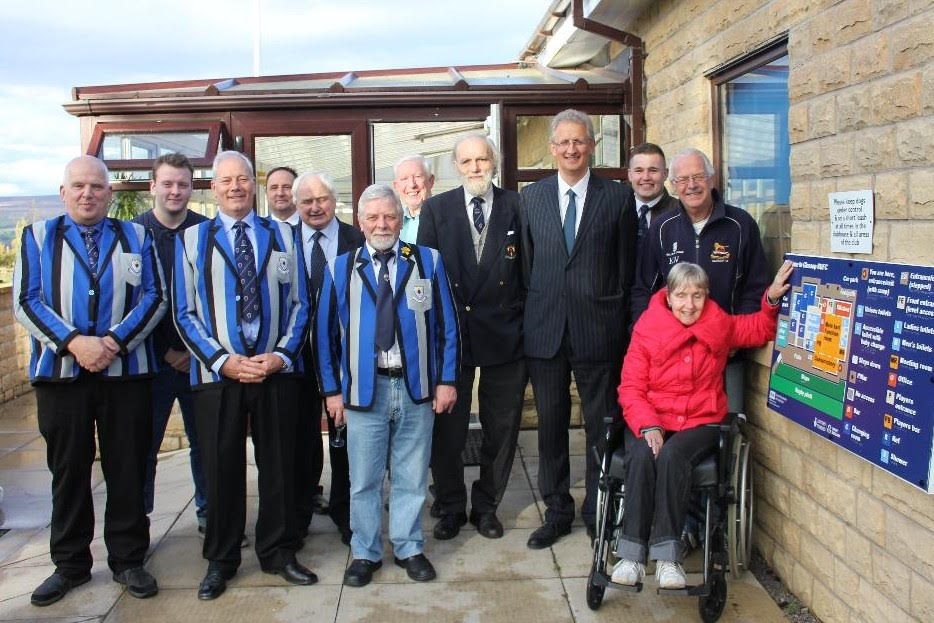 A successful heavyweight boxer, a mountaineer who climbed the iconic Matterhorn, singer and a semi-professional Rugby League player.
A few of the facts people from Charlesworth and Glossop Rugby Club know about 88-year-old Ken Dibble, whose death we reported last week.
To them, Ken was the man who helped to found the club 50 years ago and, in the village he called home, was a leading light in the annual well dressings.
But thanks to friend John Hughes, those attending Ken's yet to be arranged memorial service will find out all about his remarkable life.
John said: "I aim to produce a biography with photos that can be given to his friends when the memorial service takes place in a few months time."
Born in Orford, Warrington, Ken was called up for National Service in 1949, serving with the South Lancashire Regiment's 2nd Battalion in Trieste. Ken played rugby for the battalion and it was in the Army that he became a successful boxer.
He gained a place at Liverpool University studying hotel and catering management and for a few years in the late 1950s played semi-pro Rugby League for Liverpool City.
John, after getting the facts from Ken's brother Ray, said: "Ken sustained severe knee injuries in a match at Whitehaven and was carried off.
"They laid him on the back seat of the coach and set off home. They stopped for a few beers on the way back and forgot about Ken and it was the early hours before they arrived home.
"He had to wait until the following morning for hospital treatment, but fortunately he was back playing within a few weeks."
Ken was a good singer and on another trip home from a rugby match the team stopped at another pub. He was persuaded to sing and the landlady offered him a paid engagement the following week, which he declined.
Ken met Mary from Charlesworth, who was to become his lifelong partner when she was on a nurse training course at a Warrington hospital, she moved to Ashton Hospital and was based at Glossop Clinic.
Ken coached amateur rugby league teams in Warrington and became a mountaineer and climber.
In 1961, after becoming a qualified youth leader, Ken and a few climbing club friends went on a 4,000 mile trip by Land Rover in a four week expedition to the High Atlas Mountains.
Ken's love of the outdoors led to him being appointed mountaineering and mountain craft instructor at the newly opened Outdoors Pursuits Centre For Boys Clubs in Hope.
In July 1964, Ken led another mountaineering expedition to the Atlas Mountains in Morocco. Travelling via France, Spain and Gibraltar in an over-loaded mini, Ken and two of his pals from Newton Boys' Club set up base in Marrakesh and enjoyed some exciting trips into the mountains.
Throughout the years, Ken encouraged many friends to join him in Zermatt and he had taken a few of them on ascents of the iconic Matterhorn.
For many, it was their first visit to the Alps, and it inspired them to return year after year.
Ken's nomadic lifestyle ended when he moved to Charlesworth to live with Mary. As well as his well dressing work, Ken was closely involved with Charlesworth and Chisworth Carnival.
In 1969, Ken and a group of friends formed Glossop Rugby Club, playing a major part until his recent illness.
The club later named part of the Hargate Hill ground, The Ken Dibble End.
In the late 1970, Ken met a group of hill walkers, introducing them to rock climbing and this started the Powsers Mountaineering Club in 1982.
Main image:
HONOUR: Ken (fourth from right, back row) at Glossop Rugby Club.