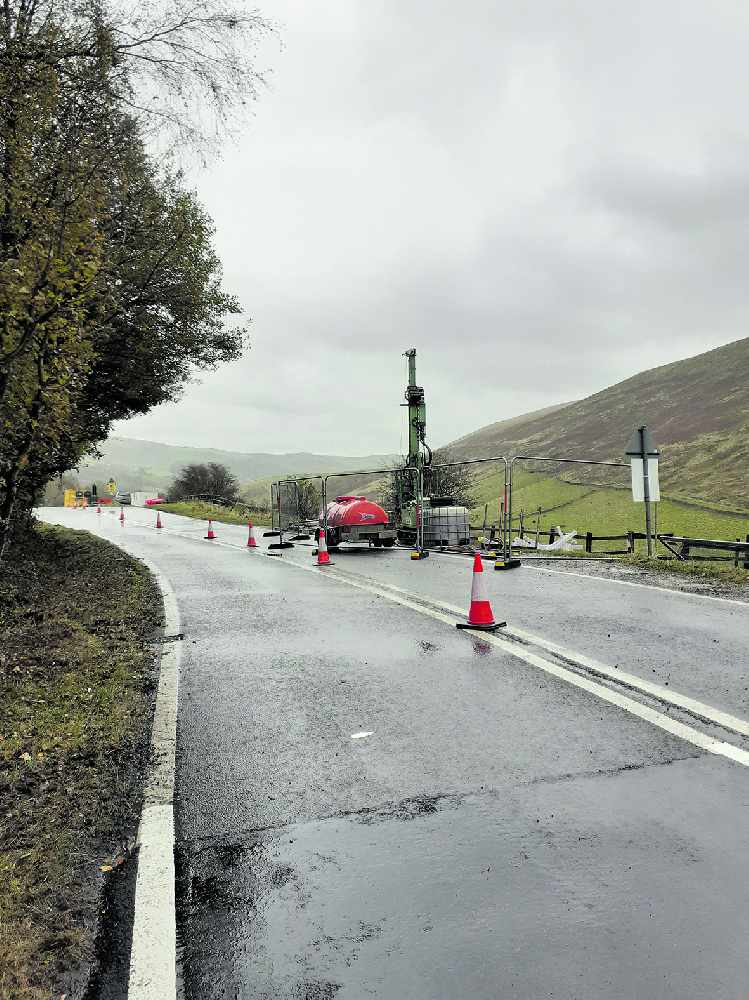 The Snake Pass is back open again following the two-week shutdown for repairs and re-surfacing.
Derbyshire County Council put up the road closed signs to tackle a land slip on the Doctor's Gate stretch.
Their highways team moved them on Sunday and traffic flowed again.
Last week, we reported problems at the start of the Glossop end of the trans-Pennine pass at top of Sheffield Road outside the Royal Oak pub.
Drivers who ignored the road closed signs then - in the case of those driving trucks - had to make complicated turns when they found their way barred by a gate.
Main image:
OPEN AGAIN: Temporary traffic lights on the Doctor's stretch prior to the pass re-opening on Sunday. Picture by Andrew Byford.