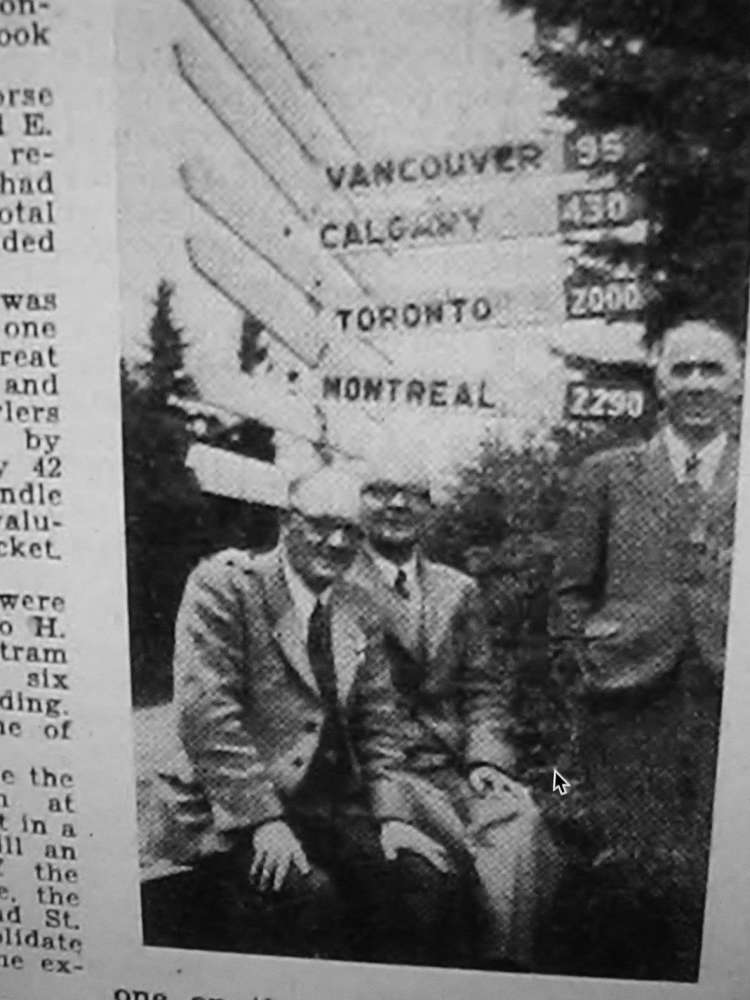 A Glossop man left bread rationing in Britain to find Americans guzzling beef steaks.
It was 1946 and Harold Smith was part of a British delegation visiting the States and Canada to pick up ideas on re-building UK industries.
Britain's economy was near breaking point following six years of war and the delegates - all businessmen - wanted to find ways of recovery.
But probably the first thing that Harold from Parkside, North Road, discovered was that compared with Britain, America was a land of milk and honey.
Talking to the Chronicle in December 1946, Harold said he found 'no scarcity of food in America,' adding that two beef steaks on sale in the States were equivalent to two British people's rations for a week.
A meeting with a cabby in Chicago made him realise that no one was going short of food in that city.
"I asked him what the food situation was like there," Harold said.
"He told me it was terrible and that things were going from bad to worse, saying that he could now only eat one beef steak a day."
The delegation had set sail along with 1,400, what Harold described as Canadian 'war brides', arriving in Halifax, Nova Scotia and were soon at one of several biscuit factories they visited in the fact finding tour.
There were flights to tour factories in Toronto, Montreal and over the border to Richmond, Washington, Virginia and San Francisco, where a rail strike resulted in a three day train journey to the next destination in Los Angeles.
It wasn't an all out work without play trip for Harold, managing director of R Wilson Bakers of Ashton, and his colleagues.
They holidayed in New York, visiting night clubs and restaurants.
One night in Hollywood they were dining just tables away from film stars Tyrone Power and Gene Tierney.
Bread-making was of particular interest - Harold said he found the American loaf to be of a higher standard than the British version
Summing up his trip, he said: "The average American wanted to forget about the war as soon as the Japanese surrendered.
"They wanted to dismiss the whole thing as a bad dream and carry on as if nothing had happened."
Canadians however were fully conscious of the part Britain played in the war and the sacrifices the country was now making to feed hungry nations.
Read more from the Glossop Chronicle
Click here for more of the latest news
Click here to read the latest edition of the paper online
Click here to find out where you can pick up a copy of the paper