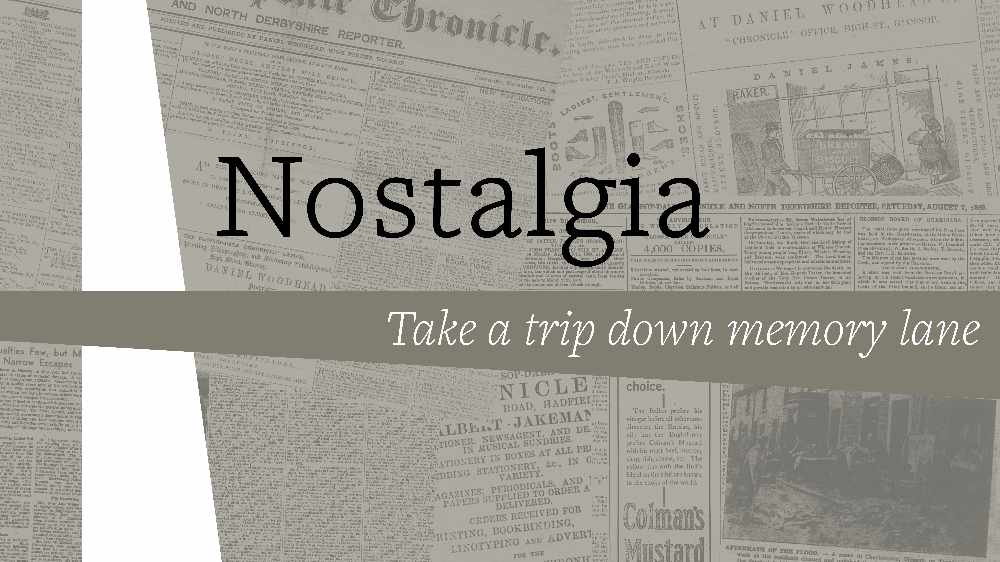 Denys Beard turned from laboratory assistant at a Glossop paper mill to commentating on a Test Match in Brisbane.
The remarkable transformation, which saw Denys rubbing shoulders with 22 world class players, happened in 1946.
But if the one time lab lad at Turn Lee Works was hoping for an England win, he was sadly disappointed.
Australia hammered the tourists by an innings and 342 runs!
So what turned the 24-year-old from High Street East who had never really played the game into a cricket commentator?
Well, he fell in love with Australia, settled into the Aussie lifestyle and probably had a lucky break.
Denys arrived 'Down Under' in 1943 as part of a Royal Navy Signals Department Team, but when his mates returned home, he stayed on.
The former St Luke's and Glossop Grammar School student found work in the Brisbane-based American Broadcasting Company laboratory.
Although he had never even looked at a career in radio, Denys suddenly dreamed of becoming a commentator or announcer and eventually landed a job with the privately-owned station 4BH.
He had always liked cricket and began covering state games, but Denys' big chance came in 1946 when Test Cricket returned for the first time since the start of the Second World War.
England were touring Australia. The first Test was in Brisbane.
So armed with note pads and pencils and reference books, he joined former Aussie Test wicket-keeper 'Bert' Oldfield in the commentary box.
Australia batted first and it wasn't long before Denys was talking about Aussie dominance.
The hosts totalled 645 runs. Legendary Don Bradman hit 187 of them, all-rounder Keith Miller's score was also well into three figures.
England reckoned they had the equivalent to Bradman in opener Len Hutton.
But the Yorkshire skipper scored seven of England's all out total of 141 and was out for a duck in the second innings.
The England team, which also included Cyryl Washbrook and Alec Bedser, could not live with the pace and power of Ray Lindwall.
Denys' parents Mr and Mrs AE Beard and his sister Marjorie, 14, sadly did not hear his commentary, it was not broadcast in the UK.
But perhaps judging from England's sorry performance, that was just as well.
Read more from the Glossop Chronicle
Click here for more of the latest news
Click here to read the latest edition of the paper online
Click here to find out where you can pick up a copy of the paper