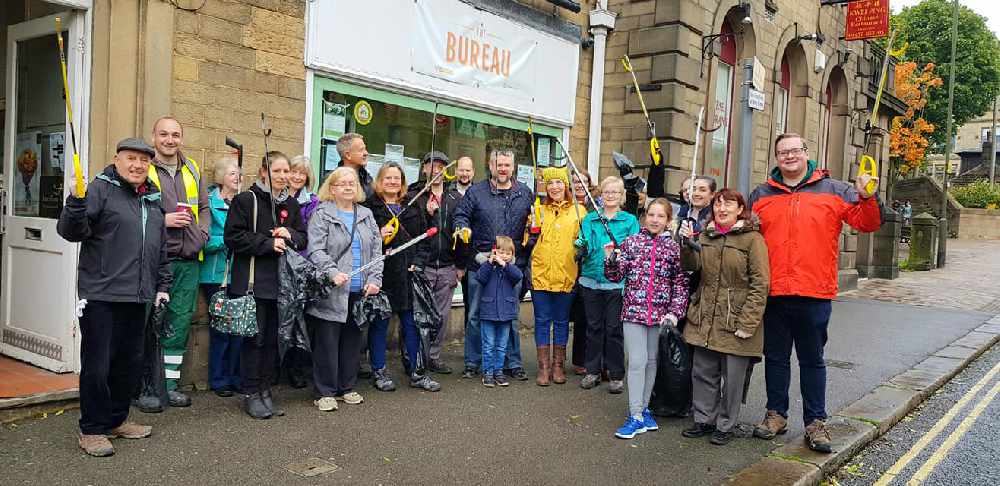 The latest Community Clean-Up in Glossop proved to be another great success. 
Litter-pickers went around the town centre last Saturday morning to help keep the place looking clean and tidy.
Cllr Damien Greenhalgh, one of the organisers, said: "There was a fantastic turnout at this month's Glossop Big Pick with lots of new faces and mounts of litter (including car parts!) cleared off paths, behind walls and in private land grot-spots across the centre of Glossop.
"It was great to have Chris from High Peak Borough Council's street cleansing team join us as part of the new High Peak Labour Group Administration's commitment to community clean-up initiatives and groups."
The next Glossop Big Pick will be on Saturday 16 November. Anyone who would like to join can meet the group outside The Bureau on Henry Street at 10am on the day.
You can also join the mailing list by emailing glossopbigpick@gmail.com.