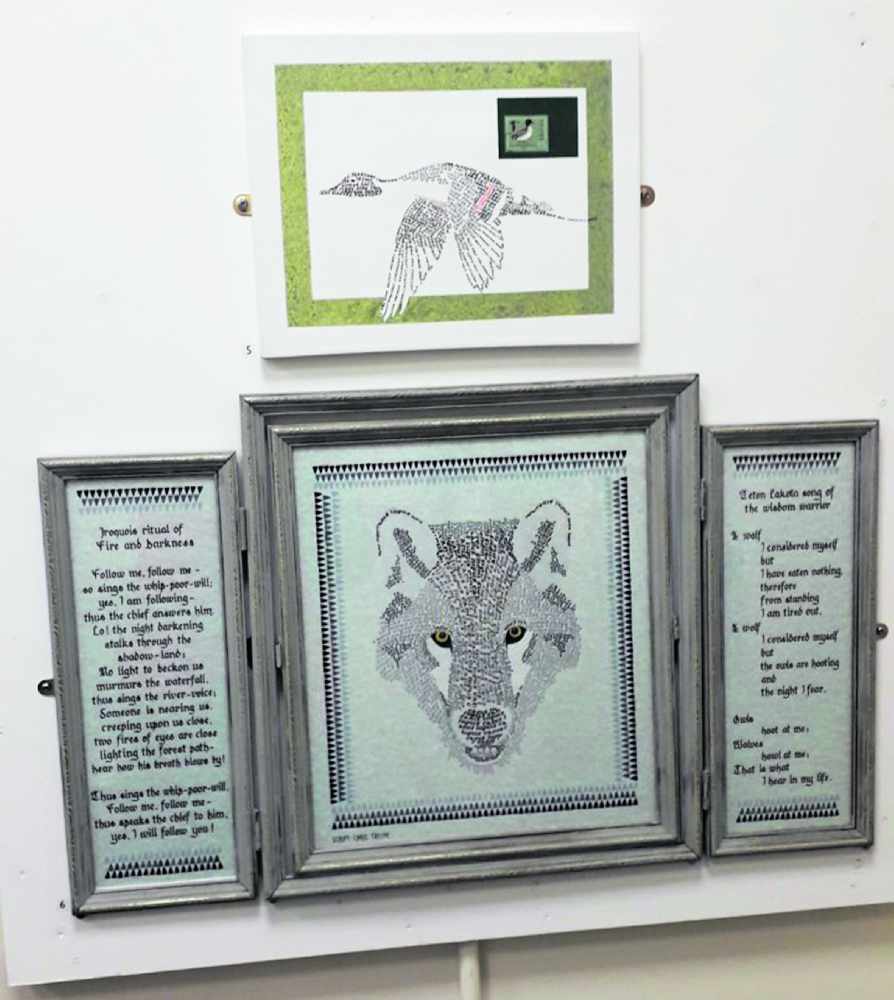 Hanging around for late trains should no longer be a problem for Glossop travellers.
Community art work created locally is back in the waiting room.
Its return follows a five-month gap due to the refurbishment of the room by Northern.
Friends of Glossop Station chairman Neil Williams said: "Eric Pass and John Kimpton spent many voluntary hours creating backing boards so that art displays can be mounted and shown.
"They had to be positioned with care to take account of new electrical conduits that have been placed on the walls."
In the last few days, a joint display was put in place by Hadfield-based artists Chris Taylor and Karen Heywood (pictured).
Both have had displays in the waiting room before and return by popular demand.
Neil said: "Chris spent much of his career in animation and he now pursues his interest in calligraphy. His detailed animal portraits on display will catch the eye.
"Karen's three pieces reflect different styles. One featuring a local steam traction engine will evoke memories of when this hauled logs to local paper mills through the streets of Glossop.
"Karen has a base in Brook Street studios in Glossop."
The pictures can be viewed during booking office opening hours.
Other local artists wishing to display their work in the waiting room are invited to get in touch with Friends of Glossop Station.