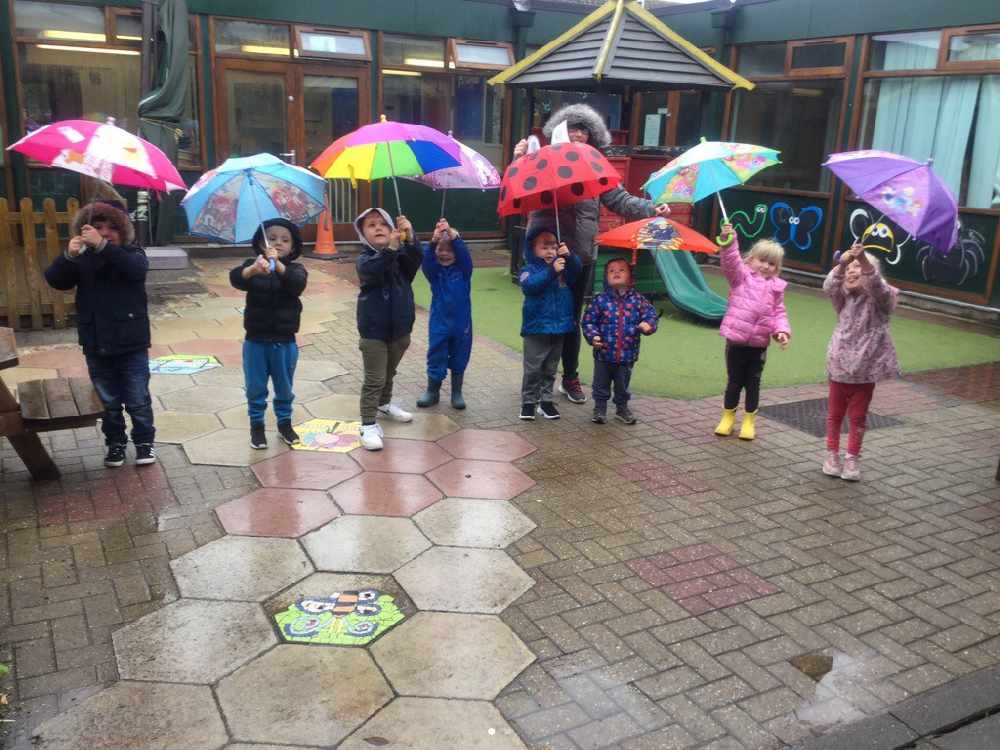 Gamesley Early Excellence Centre has gone the extra mile and beyond to ensure that local families have received as much support as possible throughout lockdown. 
From singing over Zoom to putting food hampers together for vulnerable children, the nursery school on Winster Mews has left no stone unturned in their response to the coronavirus pandemic in recent months.
The school, run by Derbyshire County Council, has remained open to vulnerable children and those of key workers throughout the crisis but has also provided a host of valuable resources and services for youngsters who have had to stay at home.
Head teacher Anna Portman told the Chronicle: "Our children are two, three and four years old. In the summer term, there were 77 children enrolled. Over 40 of these have now moved onto a variety of local primary schools.
"We've done weekly phone calls to families to offer support, ideas around activities, and chat to some children as well as parents. Many families were stressed, anxious or overwhelmed.
"We've sent daily text messages with links to activities to undertake at home and we've done Zoom singing sessions. Parents used our online learning journeys to share what their children had been doing at home and the teachers responded to these - sometimes with ideas of how to extend this learning further.
"We've given food hampers to more vulnerable families and offered places to key workers, vulnerable children and then to other families who wanted their children to return. We were open to 25 children each week.
"We also held Zoom graduation sessions. Kits were sent home for children to make graduation hats and their parents then presented them with their certificate and medal during the Zoom session."
As Gamesley Early Excellence Centre is a school, it is now closed for the summer holidays but plans to reopen to all children in September in accordance with current government advice.
But Anna is rightly filled with pride in the way staff have risen and adapted to the significant and unexpected challenge this year.
"I am very proud," she added. "We had a high number of staff who were unable to return to work due to their own or their family members' underlying health conditions.
"Staff members rose to the occasion, learning new ICT skills so they could keep in contact with families effectively. Staff also undertook additional online training.
"Other staff members increased their hours to ensure that we could continue to meet the needs of families who needed a nursery place."