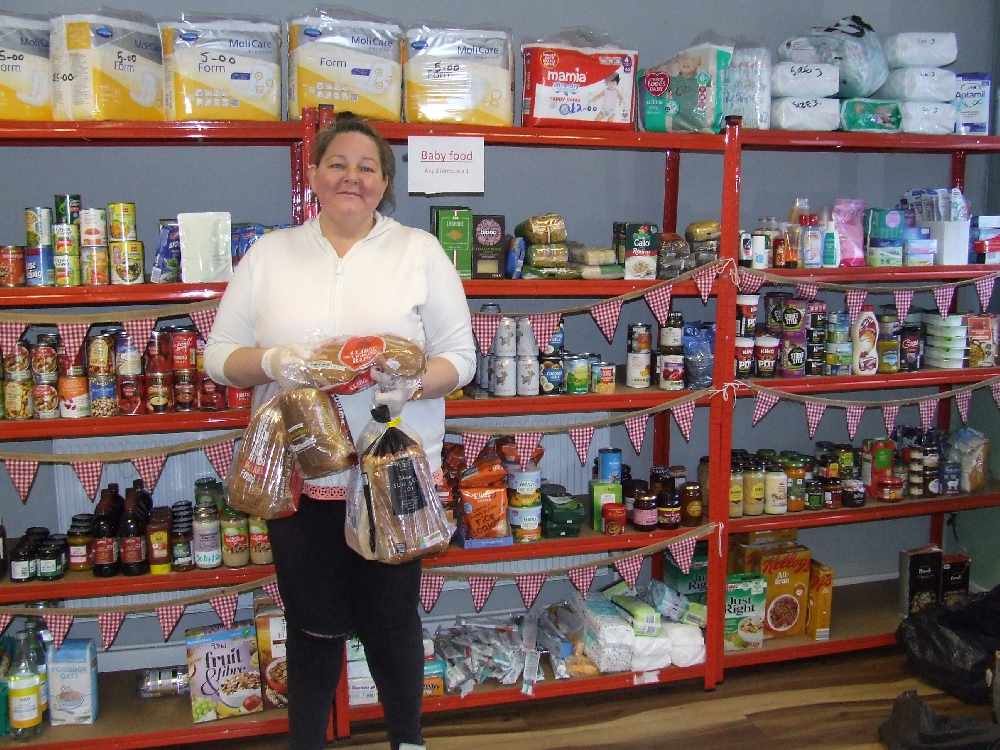 Gamesley community group G52 aims to provide low cost or no cost activities, projects and events 52 weeks a year.
It's become such a success that similar organisations are getting in touch to see how it's done.
One of the biggest hits is The Pantry, which operates out of The Hub on Winster Mews in the middle of the estate.
Supported by charities, local companies and Gamesley people themselves, it's big on low cost food and friendship.
Pantry co-ordinator Kerry Francis said it isn't just the food that draws people in.
She said: "You get to talk to people which leads to other services provided by G52."
G52 buys most of its supplies from FareShare, which is a charity aimed at relieving food poverty and reducing food waste in the UK.
It does it by rescuing good quality surplus food that would otherwise have gone to waste, and sending it to almost 11,000 charity and community groups across the United Kingdom.
Donations from companies and organisations goes to buy food to augment the supplies.
G52 co-ordinator Pat Javanaud says people have to live in Gamesley to qualify to shop at The Pantry.
She said: "Membership is £6 and it's £2.50 a shop."
Opening hours are Thursdays 1pm to 3pm and Fridays 10am to noon and for three days a week during school holidays, when there's no school meals, The Pantry supplies free 'Grab Bags'.
Filled with a piece of fruit, a cheese sandwich, a yoghurt, they are free for children to call in and grab.
Main image:
HELP: Kerry Francis at The Pantry.