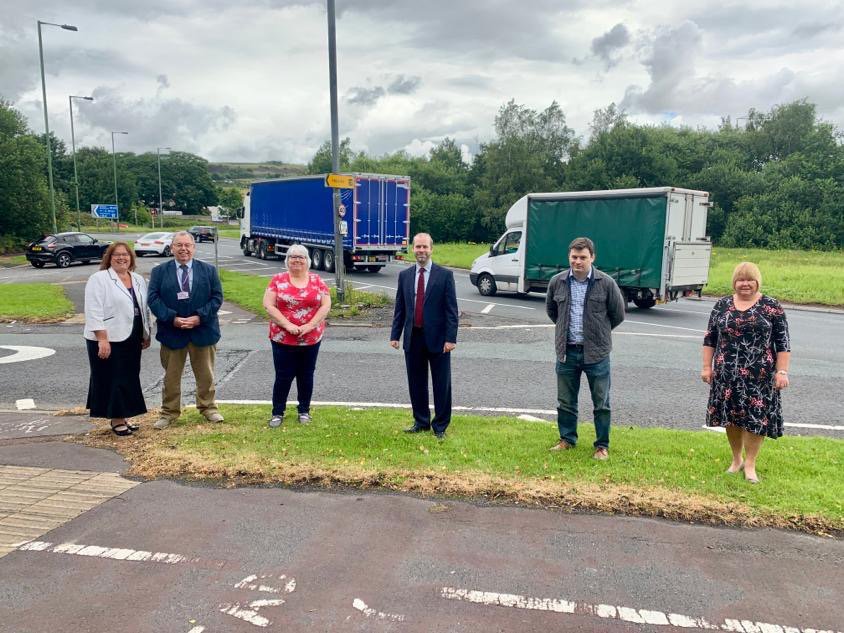 Treasury Minister Jesse Norman has confirmed an early 2023 start date for the Mottram Bypass and Glossop Spur.
At a Treasury Questions session on Tuesday (9 March), High Peak's Conservative MP Robert Largan asked the government to 'recommit to the project', saying: "Politicians of all parties have been promising to build the Mottram bypass for more than 50 years.
"I am really pleased that Highways England and Balfour Beatty recently signed a contract to build the bypass, and a formal consultation has now been carried out on the detailed proposals, meaning that we are closer than we have ever been before to finally getting it built.
"Can the Minister assure me that the Government remain committed to building the bypass as soon as possible? The people of Glossop and Hadfield have waited long enough."
The Financial Secretary to the Treasury confirmed the government's continued support, giving the start date, and saying that Mr Largan has been a 'vociferous supporter of this scheme'.
He added: "I can happily confirm that the government remain committed to upgrading the A57 so as to improve connectivity between Manchester and Sheffield.
"The development consent order is on track to be submitted shortly and construction is expected to start in early 2023."
Last June, Prime Minister Boris Johnson gave his full support for the completion of the project.
Mr Largan said: "I am absolutely determined to get the bypass built. Since being elected, I've put it back on the agenda down in Westminster. We have seen excellent progress made over these past months, but there must be no complacency.
"It is good news that the government is backing this project and that Ministers have confirmed the expected start date.
"But I am keeping the pressure on so we get our bypass built and finally deliver on the promises first made to local people over 50 years ago."
Jonathan Reynolds, Labour MP for Stalybridge and Hyde, who has long called for a full bypass to be built, said: "I am pleased with how the Bypass is proceeding. Getting it reinstated in 2014 is one of the things I am most proud of as our MP.
"I know people have had so many false dawns that they won't believe it until they can see it built but we are getting there. However, there is still a job to do to win agreement from Government for an extension around Hollingworth and Tintwistle."
Main image:
BYPASS SUPPORTERS: Pictured previously with the heavy traffic of Mottram behind them are (left to right): Glossopdale councillors Jean and George Wharmby, Longdendale councillor Jacqueline Owen, MPs Jonathan Reynolds and Robert Largan, and Longdendale councillor Janet Cooper.