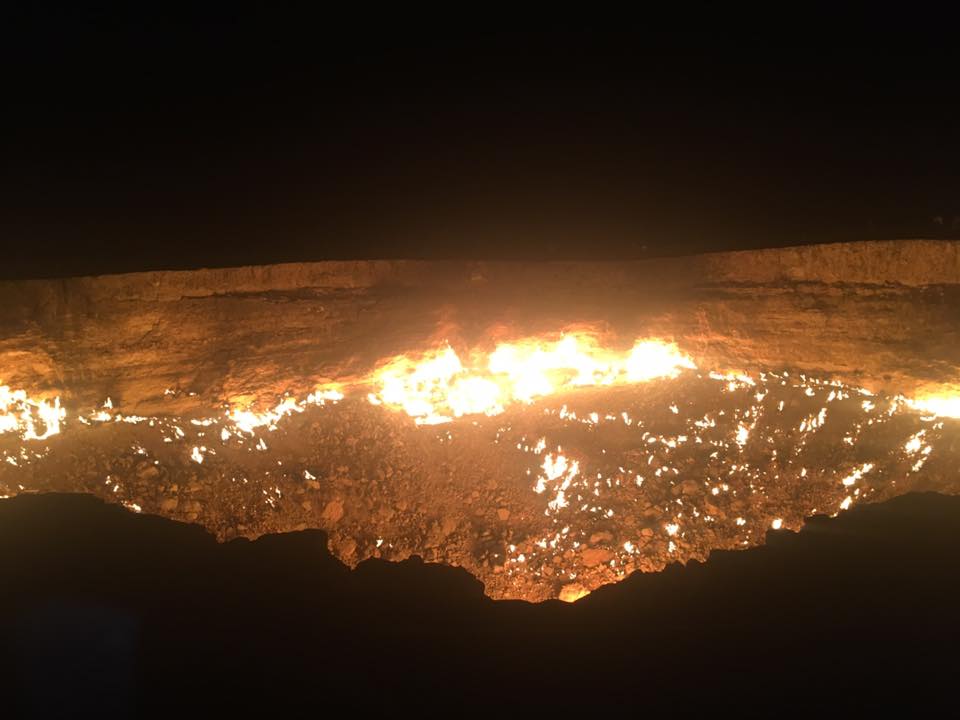 Two Glossop men were flown for emergency treatment after being caught up in a gas cylinder blast near the 'Gates of Hell' in Turkmenistan, while taking part in the Mongol Rally.
Seb Rimmer and Elliot Pote were experiencing the rally with Alex Proctor when the accident happened.
In a message on social media Alex, from New Mills, said: "At the Gates of Hell (a burning natural gas crater in Turkmenistan) we had a bit of a disaster. Loads of us were cooking when a gas canister exploded and burnt Seb and Elliot."
The 24-year-old friends had completed 8,000 of the 10,000 miles charity road trip to Russia when disaster struck. They were sitting in a circle with other drivers when flames and shards of burning metal headed their way.
Seb, from George Street, suffered facial burns, Elliot, who lives in Pikes Lane, was more badly hurt with blast injuries to both legs. Alex who was sitting between the two luckily escaped unscathed.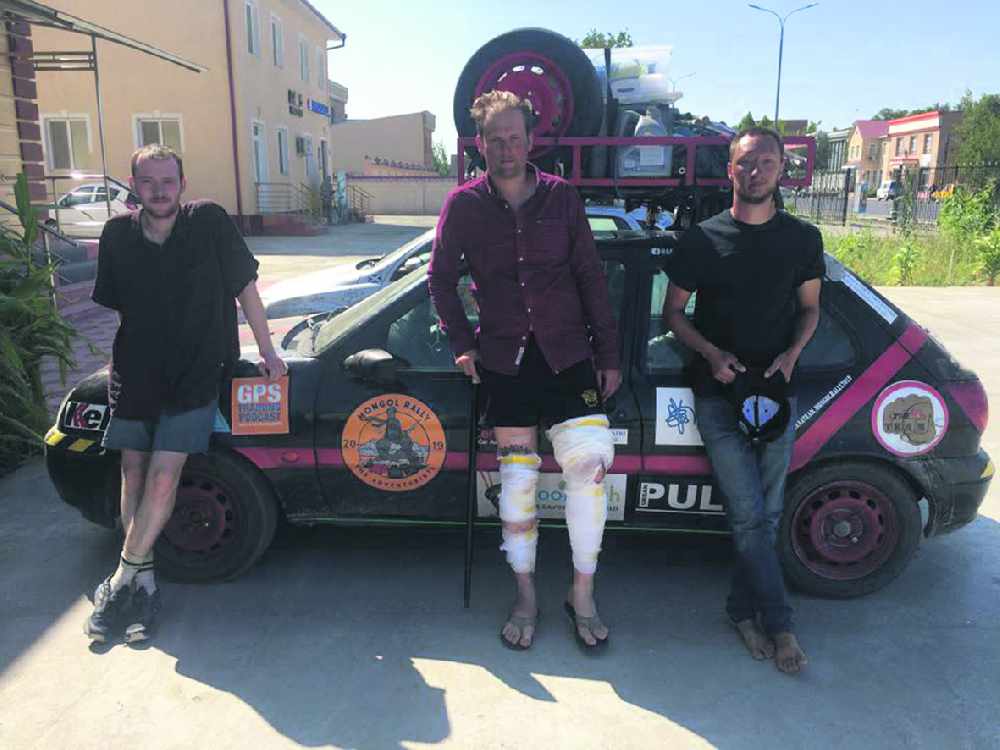 With no medical facilities nearby the three decided to drive to find desperately needed help.
It meant a two day journey across deserts in their £600 'run-down' Ford Fiesta bought especially for the fund-raising rally. They managed to reach a hospital in Nucus, Uzbekistan and then flew to a BUPA hospital in Tashkent for treatment.
As Seb and Elliot were flown to Manchester and specialist treatment in the Burns Unit at Wythenshawe Hospital, Alex was leaving the car and catching a plane home. It's believed Elliot remained in the hospital for a few days.
Seb received treatment for burns to his face and allowed home. Both are said to be in 'good spirits'.
Speaking on Tuesday night, Seb's parents Steve and Debbie Rimmer spoke of their son wanting to tackle the rally again. The three were doing it to raise money for the charities Cool Earth and Mind.
To donate go to www.coolearth.org/campaigns/280771/the-aa.team, the Mind fundraising page at, wonderful.org/fundraiser//theaateammongolrally2019, or the team's website, theaateam.wixsite.com/themongolrally2019.
The Mongol Rally is 10,000 miles over mountains, deserts, the steppes of Europe and Asia in a car bought for a few hundred pounds.