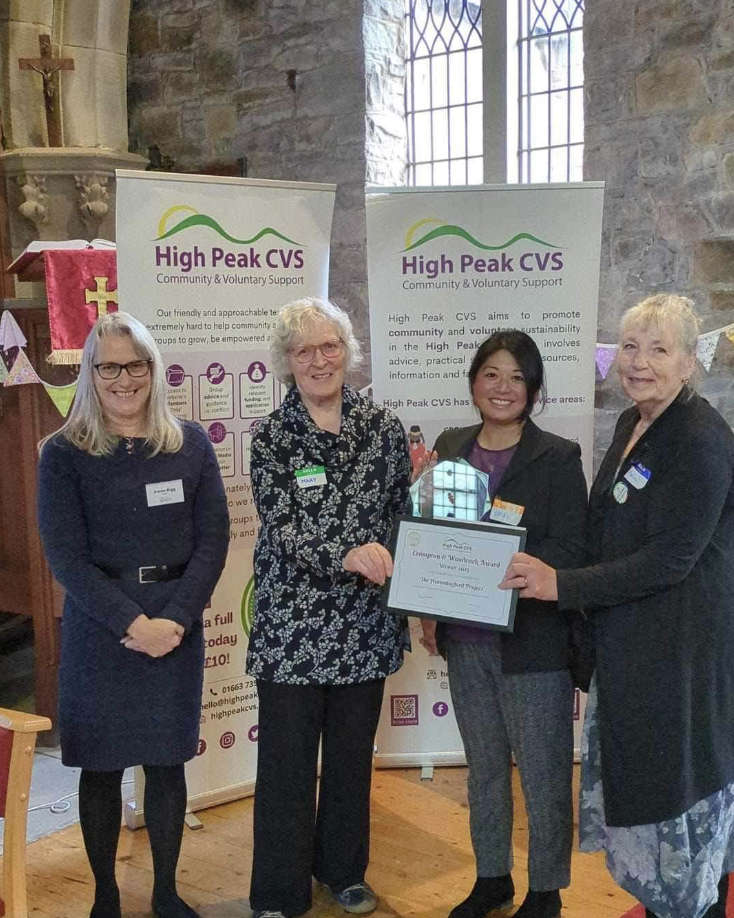 The High Peak Community and Voluntary team hosted their annual AGM awards last week.  
The Glossop based charity, The Hummingbird Project were awarded the prestigious Crompton Woodcock Award.
This award aims to celebrate and recognise the impact local community and voluntary groups across the High Peak have made in their local communities over the last 12 months. Nominations are made by the local community and local groups themselves and is a real reflection on the amazing work being done to support local people
There was tough competition with 22 groups and charities nominated in total.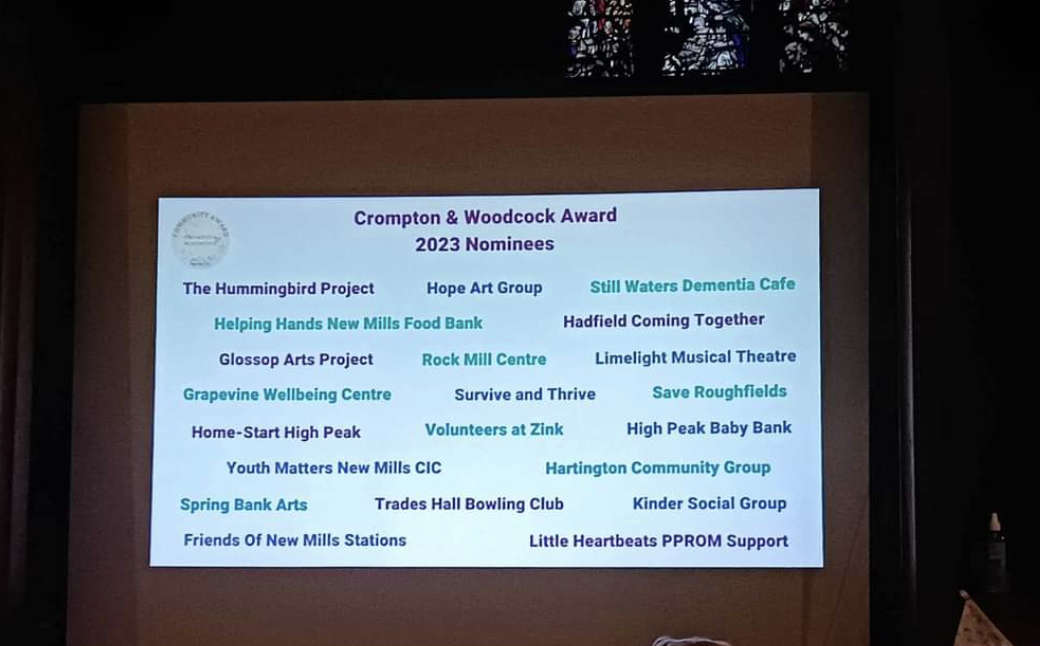 Jo Gregory, Founder of The Hummingbird Project says ' It is a huge honour to be recognised in this way and even more so to be included in such a fantastic list of groups and charities who were also nominated We are very proud of our little community project and this award is all thanks to our amazing team, volunteers and community who donate and support our project
The award was collected by Chika Jones and Marion Hoyle from the Hummingbird Project.