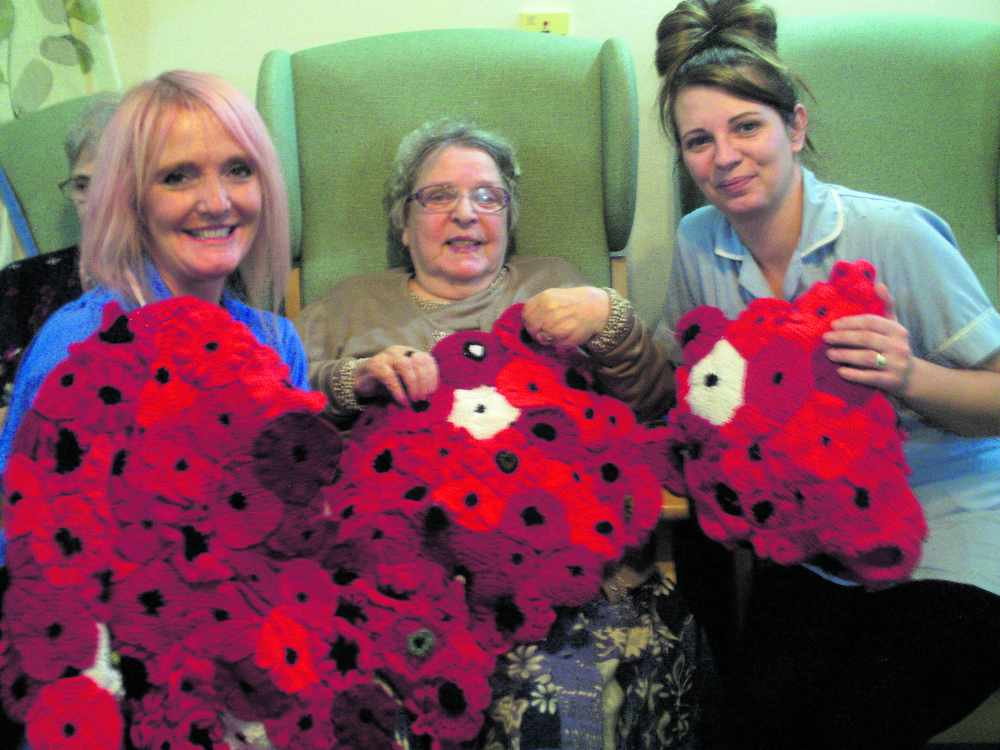 The sight of brightly knitted poppies decorating the railings around Hadfield War Memorial has been a familiar one over the past few years after a huge community effort to mark the centenary of the end of the First World War.
Almost 1,920 poppies were knitted to symbolise the year the war finished, but following the anniversary, The Friends of Hadfield Hall were left puzzled as what to do with them.
When many of them ended up in storage - clogging up Joy Hallsworth's loft - the group came up with an idea.
Joy said: "We originally decided we wanted to get involved with wool-bombing the area, but when it came to the centenary, we thought it would be a good idea to decorate the memorial.
"When we got to 2019 and the centenary had finished, we were left wondering what we'd do with them - as I'd quite liked some of my loftspace back! We thought it would be a good idea to take apart the pieces, repair the ones that have gotten a little tatty over time and make them into pillows or blankets."
The group handed the reworked poppies to Willow Bank nursing home earlier this month.
Joy added: "They seemed pleased, especially as it was such a big community undertaking. Everyone pitched in."
Main image:
SAYING IT WITH FLOWERS: Carol and Karen from WIllow Bank Nursing Home with Lily.