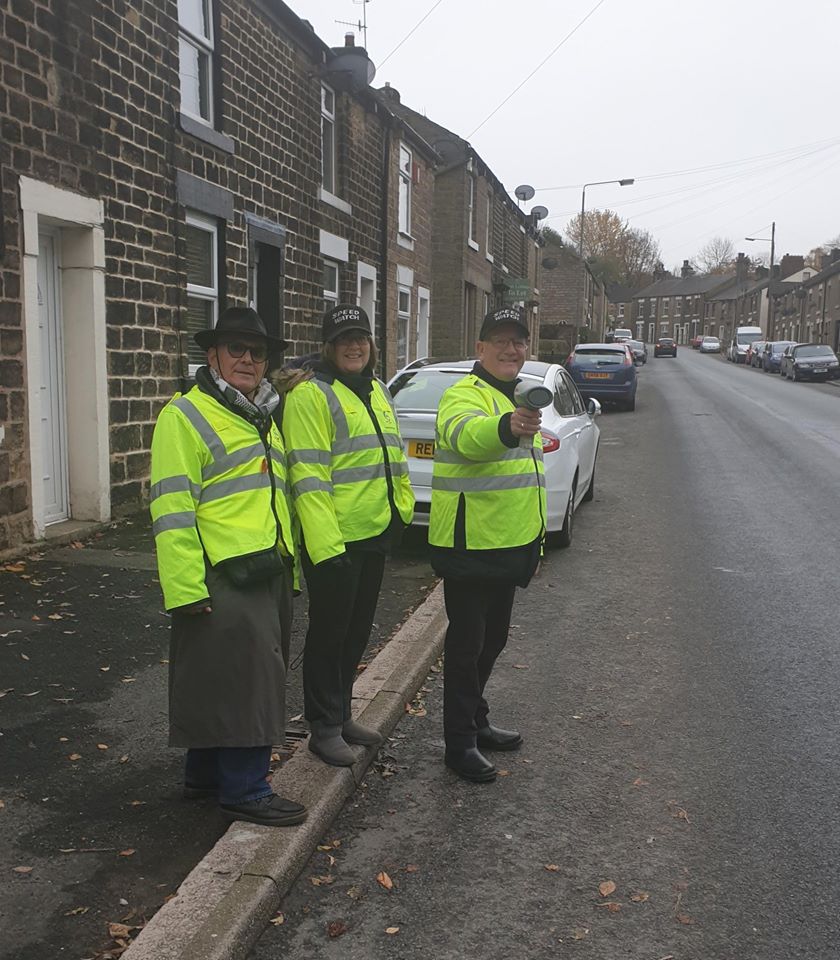 The speed of drivers along a road in Glossop was closely monitored on Saturday afternoon.
Officers from the Hadfield Safer Neighbourhood Policing Team, together with three dedicated volunteers, completed an hour-long Community Speed Watch event along Primrose Lane.
Between 2.15pm and 3.15pm, a total of 373 vehicles drove past the team.
The speed limit on the road is 30mph and only 18 drivers went above this, recording speeds between 31mph and 35mph.
Hadfield SNT said no drivers will receive letters of advice on this occasion and thanked both the volunteers who helped and the drivers who stuck to the speed limit during the event.
Speed Watch is a community-based, education-centred scheme which helps ordinary people make a significant contribution to improving road safety.