Stepford Wives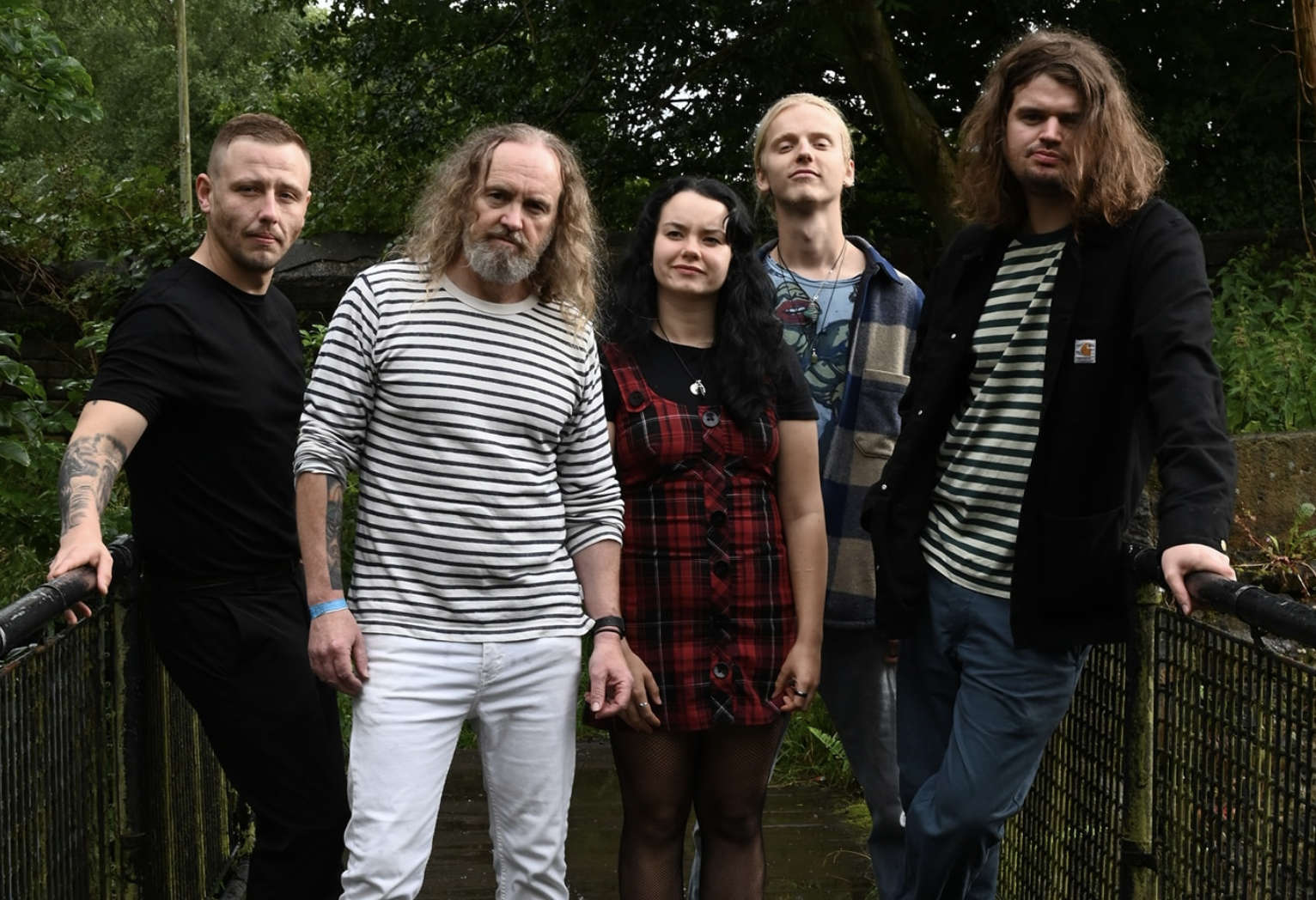 Band of the week on Tameside Radio's Local Music Spotlight' feature are Stepford Wives.
Hailing from Northwest England, Stepford Wives are one of the most crucial new voices in alternative rock music, existing in the DIY underground as one of the UK's most thrilling live bands. Spanning Generations X to Z, Stepford Wives are Brad (guitar, vocals), Maisie (vocals, percussion), Nathan (drums), Niklos (guitar, vocals), and Rowan (bass, vocals).
Stepford Wives critical wit, intense stage presence and compelling blend of post-punk, art-rock and psychedelia
sounds like nothing else around -and led to their debut ep 'All On Me' being championed by BBC Introducing Manchester, Janice Long on her BBC Wales National show and a full appearance on Sky Sports Soccer AM. If the single 'All on Me' introduced their soul-searching honesty, the new material takes that to anthemic new ground. Stepford Wives call themselves 'the sound of joy, pain and discovery within the fragility of life, love and the eternal search for meaning in the world'.
They recently played a headline gig at the Castle in Manchester, which was described by influential alternative magazine Louder Than War as an "amazing post punk assault of brilliant songs that punch you in the gut". Stepford Wiveshave also played support to legendary bands Buzzcocks, Half Man Half Biscuit, and the Undertones. Stepford Wives and their music can be found on all social media and streaming platforms, along with a strong gig list, and their music will be played on every weekday show on Tameside Radio between 6am and 7pm all of next week.
The band also joined the team on The Dave Sweetmore Show last Monday night, you can listen again via the OnDemand section of the website. For more information on Stepford Wives, the Local Music Spotlight feature, and a link to the official Spotify account which features all bands and artists who have been included so far, visit www.tamesideradio.com.
Tameside Radio Local Music Spotlight