Send us your Valentine's Day messages and song requests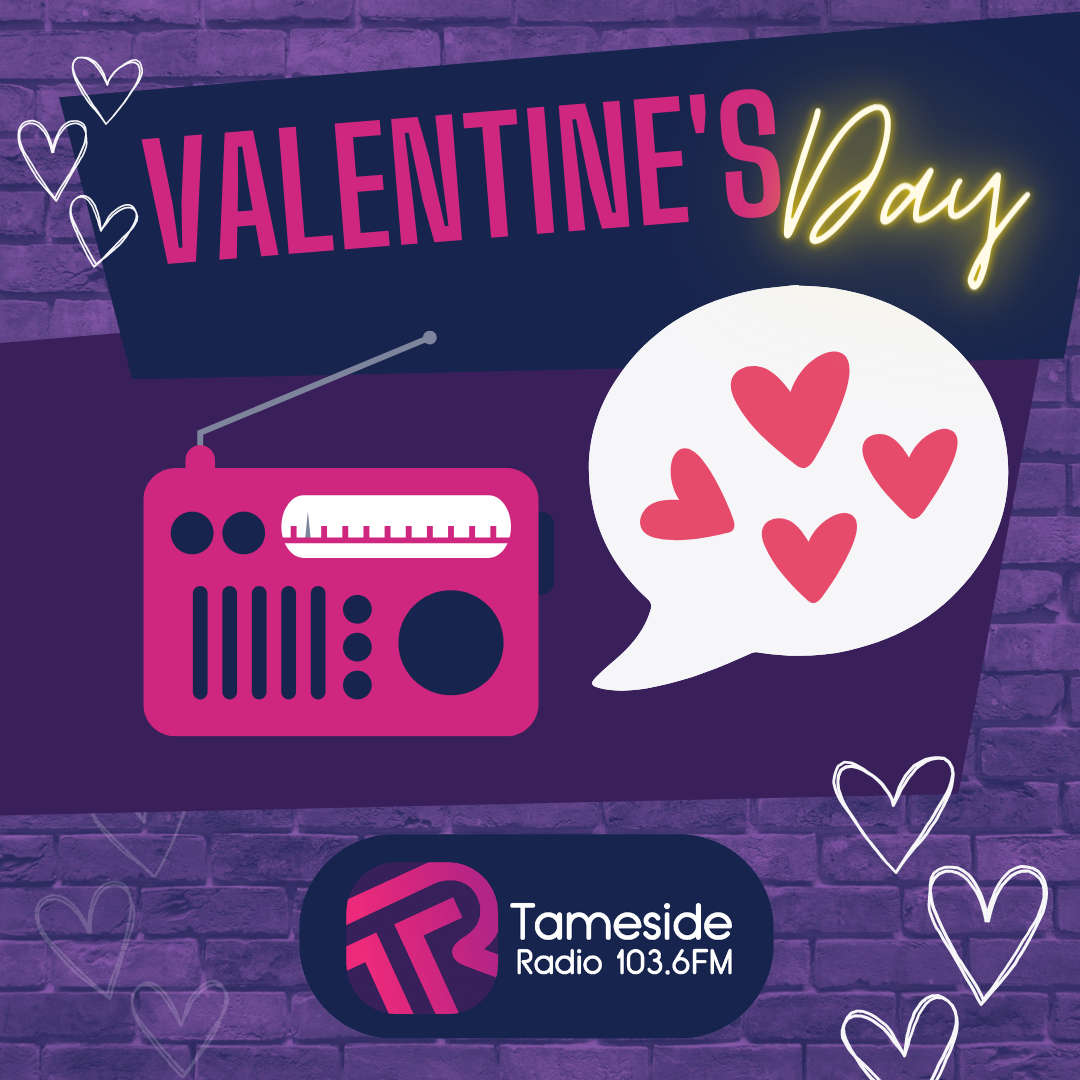 This Valentine's Day (Tuesday 14 February) on Tameside Radio, we'll celebrate by playing the best love songs EVER!
Between 5am and 7pm, there'll be a brilliant love song after the news at the top of the hour, and another near the bottom of the hour.
Would you like to send a special Valentine's message for our presenters to read out on air and request a love song for your special someone? ❤️
Just fill out the form below and we'll try to include as many as we can.
To get you in the mood, we're spreading the love already by presenting you with a selection of classic love songs for you to enjoy...
Berlin - Take My Breath Away
Bill Medley / Jennifer Warnes - (I've Had) The Time Of My Life
Celine Dion - My Heart Will Go On
Whitney Houston - I Will Always Love You
John Paul Young - Love Is In The Air
Wet Wet Wet - Love Is All Around
Roxette - It Must Have Been Love
Joe Cocker and Jennifer Warnes - Up Where We Belong
Frankie Valli - Can't Take My Eyes Off
Spandau Ballet - True
POLL