Review: Alpha Papa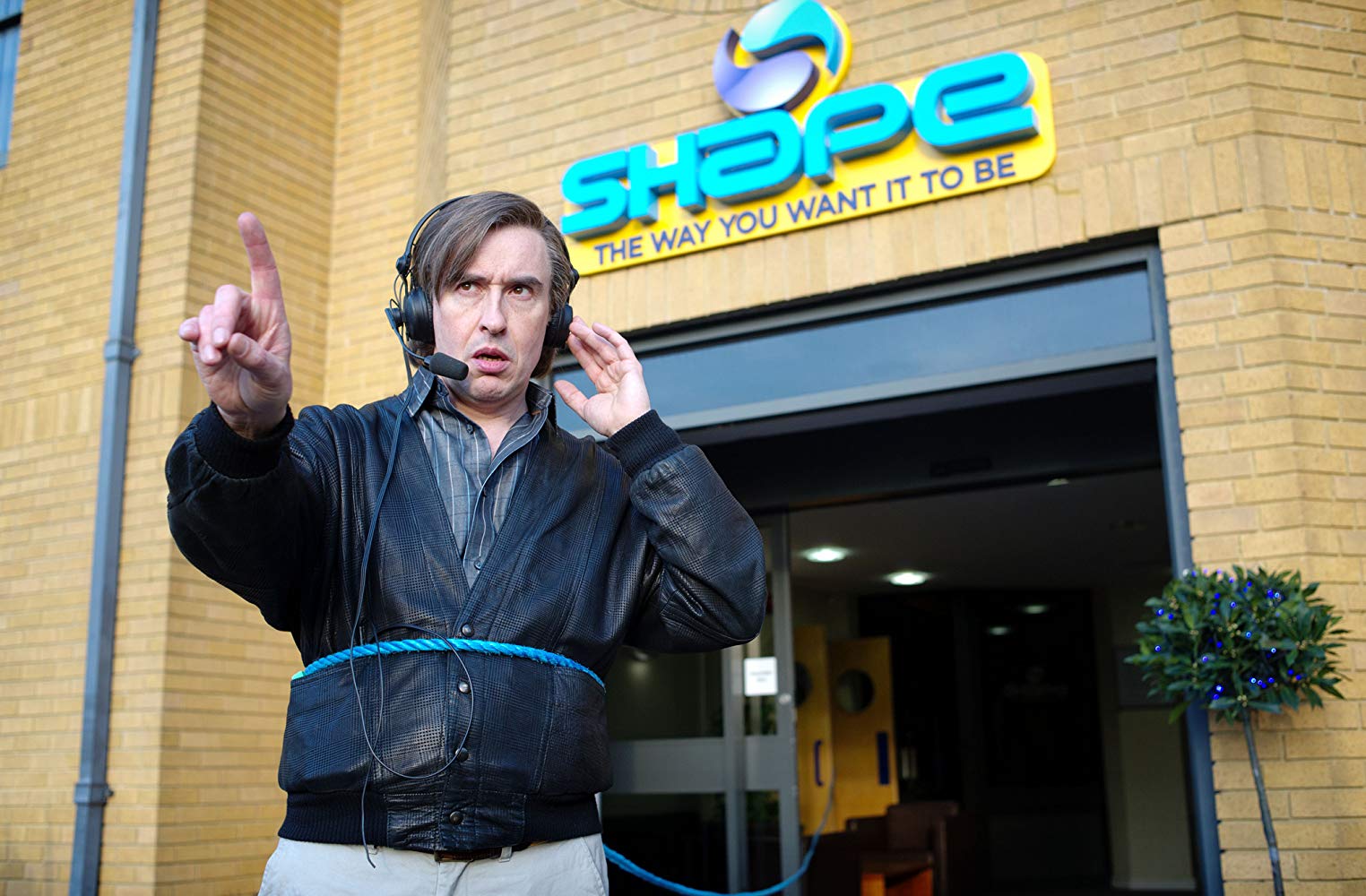 Photo: Nicola Dove via IMDb.
The plot of the film takes place during a change of management at the North Norfolk Digital radio station with many staff members facing redundancies. As a result, one of the fired radio DJs raids the building during a party and takes the staff members hostage, leaving one of remaining DJs, Alan Partridge, to attempt to resolve the situation. The film is a parody of many various action films such as Die Hard, with the underdog having to deal to a situation outside of their comfort zone.
The film uses close-up shots and wide shots to emphasise the tone of the scene. An example of this is the scene in which Alan is talking to the Police Chief about the hostage negotiation process. The camera frequently cuts back to the Police Chief with a close-up of his face with a baffled expression due to Alan's failure to understand the severity of the situation. Variously throughout the film, the camera uses a wide shot to display Alan's reactions to the characters and environments around him.
The film features a large cast of characters, the majority of whom have appeared in TV programmes starring Alan Partridge. Alan Partridge is played by Steve Coogan, who does a very talented job in translating Alan's dry sense of humour and bizarre reactions to the big screen. The film's main antagonist, Pat Farrell, played by Colin Meaney, is a quite serious and unhinged contrast to Alan's more comedic portrayal. Throughout the film, it is revealed that he also has a tragic side to his character which makes him surprisingly complex and compelling.
The music consists of various genres and types of song with the music appropriately fitting the tone of the individual scene. An example of this is the scene in which Alan and Pat face off at Cromer Pier and Pat throws Alan a shotgun to shoot him with. The song 'The Number One Song In Heaven' emphasises the drama and tension of the situation.
Overall, I would rate 'Alan Partridge: Alpha Papa' as a 4.5/5. The characters from previous Alan Partridge shows keep their original character traits and are well integrated into the story. The new characters are given proper development to keep them interesting and unique and the ending feels like the film had been building up to it all the way through. However, I feel that the pacing in certain scenes was either too slow or too quick and that some of the soundtrack choices did not emphasise the tone of the scene enough.
Review by Alexander Hoad.