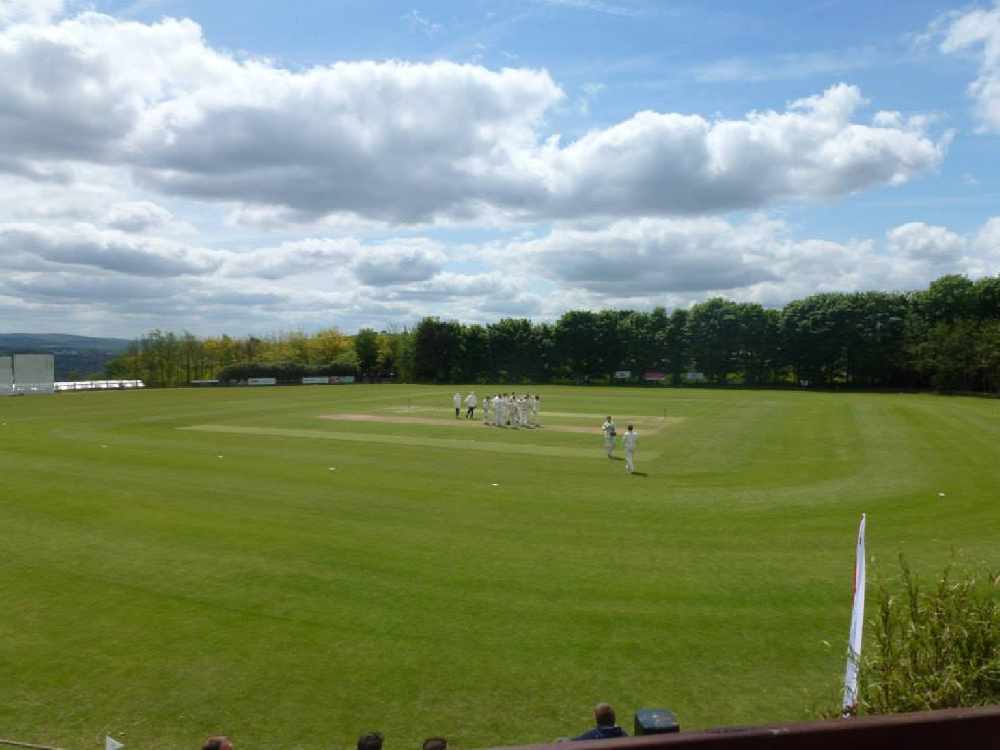 The GMCL season is moving towards its conclusion with only 4 games left now.
No honours have yet been handed out as issues of silverware; promotion and relegation are still very much in the mix. Things have become a little more interesting with confirmation from the GMCL that 5 clubs will enter the league next year, these being Bradshaw; Milnrow; Mottram; Hadfield and Daisy Hill. The statement makes it clear that these clubs will be placed in a division which reflect both playing records in recent years and facilities. Unofficial reports suggest that Bradshaw will be placed in the championship, Tier 2), and it would be no surprise if Milnrow joined them. The allocation of the new Clubs will mean that there will undoubtedly be clubs throughout the structure who finish in what they have previously thought would be a promotion place, or indeed have avoided what were thought to be relegation places, are going to be very disappointed as the impact of this announcement is felt. The uncertainty that this has introduced has caused debate on social media in the last week.
Premier Division
Denton St Lawrence can clinch the title with a win at Clifton this weekend if results elsewhere go their way. They faced Woodhouses and posted 222-9 which was a decent recovery after being 95-6. There were half centuries for both Liam Parkinson, (52), and Mark Dilnutt, (62). Woodhouses stayed in the game, and with 15 overs left, and 6 wickets in hand needed less than 100. However, pro Neil Hornbuckle stepped up and his 4-37 limited them to 169-8, leaving DSL winners by 53 runs. At the bottom Royton's relegation will be confirmed on Saturday if they lose to Clifton.
Flixton beat Greenfield ; Egerton 86-7 Monton 82ao; Clifton 84-1 Roe Green 83ao; Denton SL 222-9 Woodhouses 169-8; Stand v Prestwich and Woodbank v Royton – no play
Division 1A
With 2 Premier Division places up for grabs things are really tight with 6 clubs still in the hunt. Denton West suffered an abandonment at Swinton Moorside and this allowed Flowery Field to climb into 2nd place. It was the Mike Finan show again. He smashed 60 at the top of the order and provided the platform for Flowery's 196-9, (pro Ayaz Tasawar picking up 5-70 for visitors Uppermill). Finan and Mike Burns then routed Uppermill, getting 5 wickets each as all 10 wickets fell for 19 after they reached 28 without loss. Glossop, in a game which started late due to ground conditions, were at Unsworth. The hosts managed a paltry 62 as Alex Coates ran through them ending with 6-18, and finished the innings in fine style with a hat-trick. Glossop then romped home inside 14 overs, losing only 1 wicket in the process, and they are now only 6 points adrift of leaders Moorside. In 3rd place are Glodwick who reached 154-9 in a 38 over game at Denton, (Jamie Grade picking up 5-31 for the home side). It was too many for the hosts who limped to 97-9, (Azam Zeer 5-27). Denton will be looking over their shoulders now as they stand only 8 points outside of the relegation zone.
Denton 97-9 Glodwick 154-9; Unsworth 62ao Glossop 68-1; Austerlands 77ao Moorside 198-7; Uppermill 47ao Flowery Field 196-9; Brooksbottom v Heywood and Swinton Moorside v Denton West – no play
Division 1B
The Tameside derby between Droylsden and Stayley fell victim to ground conditions and the 2 points Droylsden got took them out of the relegation zone as Dukinfield lost to rock bottom Thornham who picked up their first win of the season. Thornham ended on 170-9, (Ajmal Ghafoor 4-36) and despite starts for a number of the Dukinfield batsmen nobody could really push on and they fell 21 short. Things opened up at the top as leaders Astley lost to Heyside allowing Walshaw, (who trounced Westleigh in a game reduced to 20 overs), to get within 2 points.
Astley & Tyldesley 102ao Heyside 145ao; Bury 116-9 Greenmount 49ao; Dukinfield 149ao Thornham 170-9; Walshaw 231-5 Westleigh 44ao; Whalley Range 163-6 Edgworth 140ao; Droylsden v Staley – no play
Division 2A
With Elton and Winton both falling victim to the elements Shaw extended their lead at the top to 4 points with an easy win at Roe Green 2nd XI. It will be a tight finish with the three clubs separated by only 7 points and 4 games left. The key game looks to be when Elton meet Shaw a week on Saturday. Shaw can make it a double if they take the title having defeated Westleigh to win the League Cup on Sunday. Micklehurst are 5th and can now look forward to a campaign in Division 2, (Tier 4), next year subject of course to the impact of the introduction of the new clubs.
Glossop 2nd XI 78ao Elton 79-3; Littleborough Lakeside 18-0 v East Lancs PM dnb (aban); Prestwich 2nd XI 106-6 Werneth 105ao; Roe Green 2nd XI 114ao Shaw 115-3; Elton Vale v Micklehurst and Winton v Bury 2nd XI – no play
Division 2B
There was a welcome win for Ashton in a game against SW Manchester which saw only 97 runs scored for the loss of 15 wickets. SWM were dismissed for 48, (Danny Hawthorne 4-22 and Luke Sumner 4-16). The fragility of Ashton's batting is well known and when they fell 13-4 in reply the warning bells were ringing. Ashton skipper James Edmondsen then took things into his own hands and hit them to the win, finishing on 35*, (only 4 fewer than the total managed between them by the 17 other batsmen in the game!). It leaves Ashton 12 points clear of the drop zone.
Denton West 2nd XI 52ao Stretford 166-9; Edenfield 160-3 Deane & Derby 159ao; Ashton 49-5 SW Manchester 48ao; Greenfield 2nd XI 77-9 Oldham 78-6; Friarmere 332-7 Whalley Range 2nd XI 94ao; Tottington v Wythenshawe – no play
Division 3 East
Flowery Field 2nd XI 131ao Stand 2nd XI 190-9; Heywood 2nd XI 115-7 Denton 2nd XI 116-6; Glodwick 2nd XI 135ao Dukinfield 2nd XI 168ao; Saddleworth 164ao Denton SL 2nd XI 257-8; Werneth 2nd XI 135-8 Unsworth 2nd XI 132ao; Oldham 2nd XI 139ao Springhead 82ao
Division 4 East
Ashton Ladysmith took the points in a visit to the Paddock, Royton after limiting the hosts to 117, (Paul Reynolds 5-30). They fell to 20-3 in reply but 48 from Connor Kemp took them over the line.
Thornham 2nd XI 112-8 United Stars 113-7; Woodhouses 2nd XI 128-2 Ashton 2nd XI 127ao; Royton 2nd XI 117ao Ashton Ladysmith 118-6; Heyside 2nd XI 96ao Friarmere 2nd XI 202-7; Stayley 2nd XI 98ao Newton Heath 139ao; Moorside 2nd XI 235-5 Failsworth Macedonia 71ao
By Martin Frost