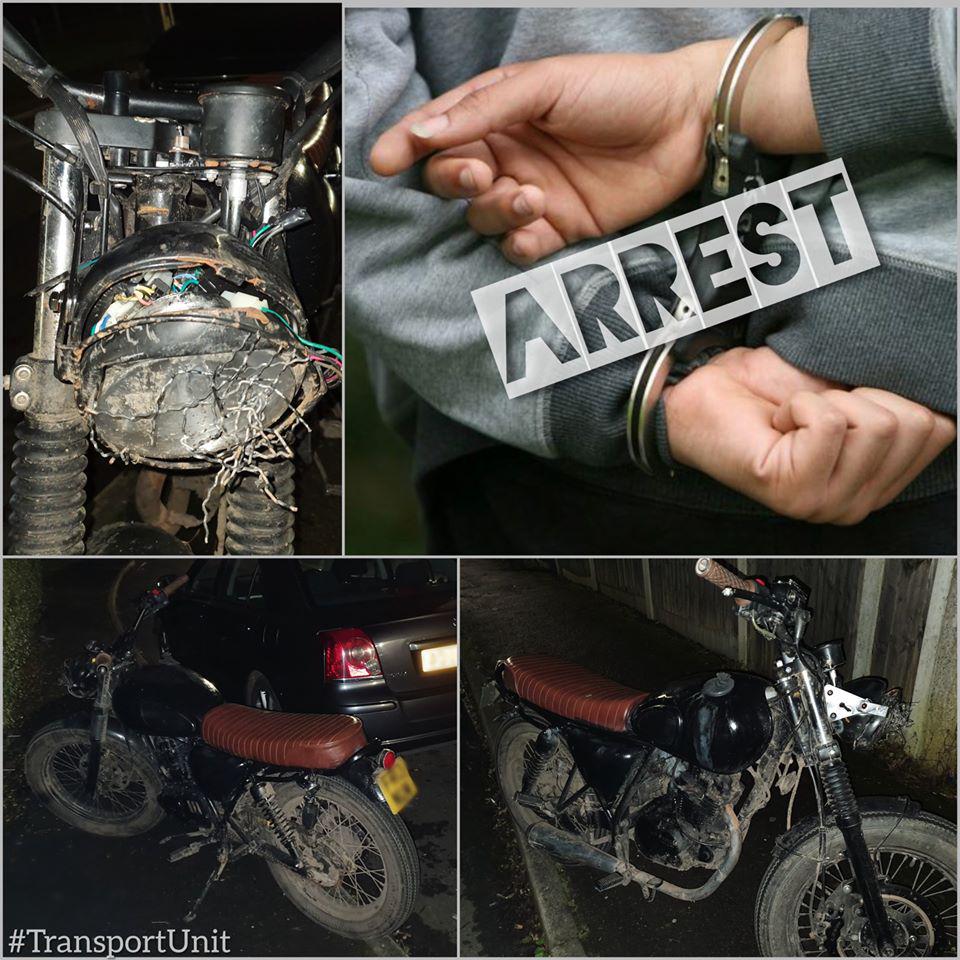 Officers tailed two young men on a stolen motorcycle to their home last night before forcing their way through the front door in to arrest them.
In a story on GMP Tameside South's Facebook page, they describe how officers from the Transport Unit were on their way to a job when the bike rode past them, with a smashed headlamp, no L plates, a sock for a fuel cap and the registration from a different bike.
In their covert vehicle they followed them to their front garden where what's described as "a few choice words" were exchanged before the pair attempted to lock themselves in their house.
They proceeded to force entry to the house and once inside arrested two men aged 17 and 20 on suspicion of Theft of a Motor Vehicle and other offences.
The bike was later confirmed as having been stolen from Mossley in October.