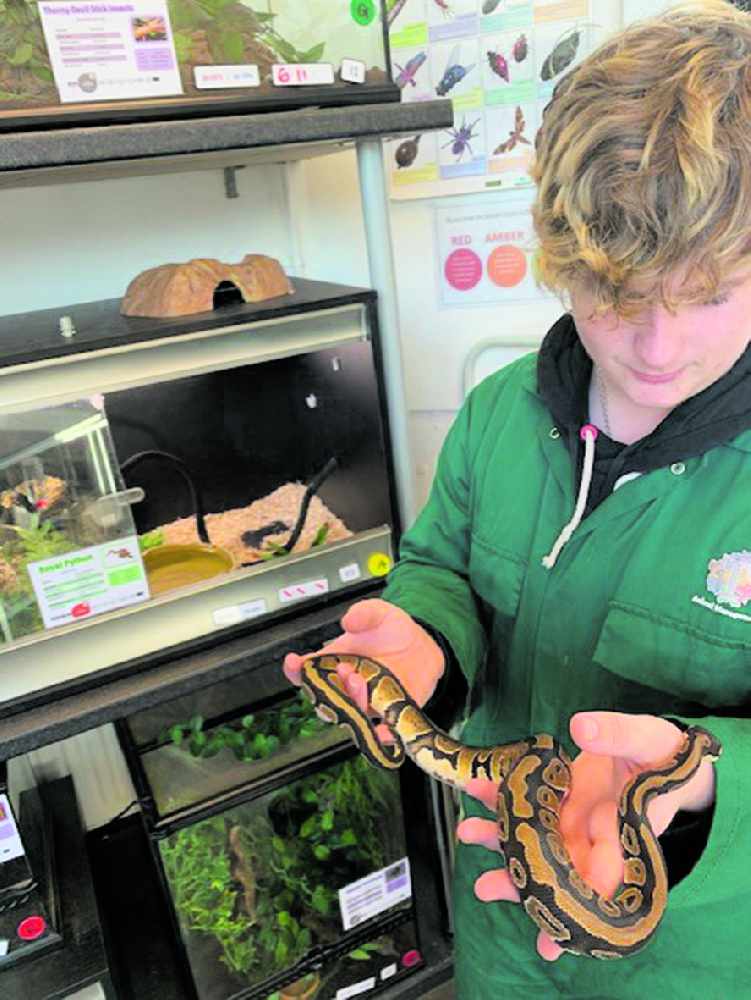 A Stalybridge teenager is appealing to kind-hearted local businesses to help fund a dream trip to South Africa.
After being the victim of bullying at high school, Declan Gibbons, from Carrbrook, has found his calling with an animal management course at Tameside College.
The 18-year-old's dream is to become a zookeeper and he's hoping to travel to Markele National Park in October to complete three weeks' experience working with wild animals.
While Tameside College is helping to fund some of the trip, Declan (pictured) still needs to raise £1,000.
"In high school I got bullied for my sexuality and this has had an impact on my mental and physical health," Declan explained.
"Being around animals helps with my depression; they are a comfort.
"I've made new friends on my course who accept me and working with the animals helps a lot as well. As well as extensive support from my family, the course has given me the strength to progress.
"I found the trip to South Africa online. I got in touch with a guy called Charlie who is based there and will run the trip.
"I was offered three weeks' work experience which would involve me working closely with the wild animals.
"I'm over the moon that Tameside College is funding the cost of most of the trip, as it was recognised how valuable this experience would be to my future career. But I still need around £1,000 for equipment, appropriate clothing, vaccinations and a visa."
While Declan is saving money from his part-time job and utilising other fundraising methods such as car wash days and football cards, he's also looking for sponsorship from local businesses to help raise the money.
So far, he's received help from Marie Hare at Millbrook Slimming World, Annabelle Robinson from AR Lingerie and Intimates, Sean O'Brien from CBB Gold, Emma Smith from Groomingtails and Dukinfield and Stalybridge Rotary.
Any other local businesses who would like to help Declan realise his dream can contact him on 07707 012363.