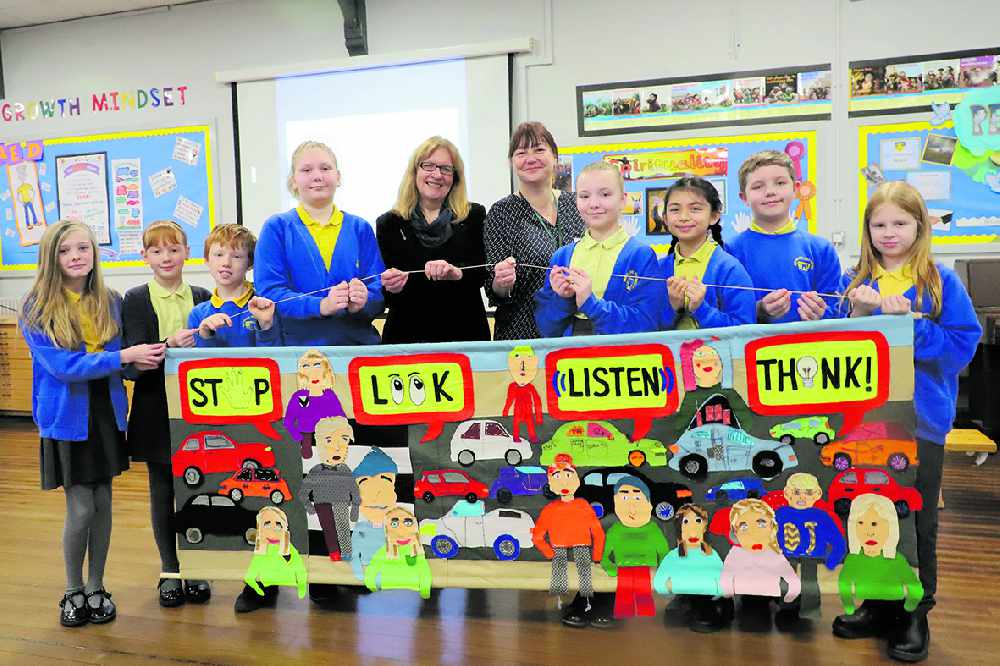 Pupils at Gee Cross Holy Trinity Primary School have created an impressive work of art to drive home the message of road safety.
Head teacher Craig Beaty said: "It's so important to help shape children and young people's understanding and attitudes towards road safety. This gives them the best chance of keeping safe while they are young and also as they get older.
"At Gee Cross Holy Trinity Primary School we have been doing just that. As part of our learning we have discussed the topic of road safety and how to stay safe outside of school.
"As a way to communicate this important message, we have worked with Tameside Cultural Services and Arts Award to produce a wonderful piece of art, which helps get the message across.
"I am very proud of how our children have worked on this project," he added.
Pupils were presented with their Arts Award certificates at a special assembly last Friday.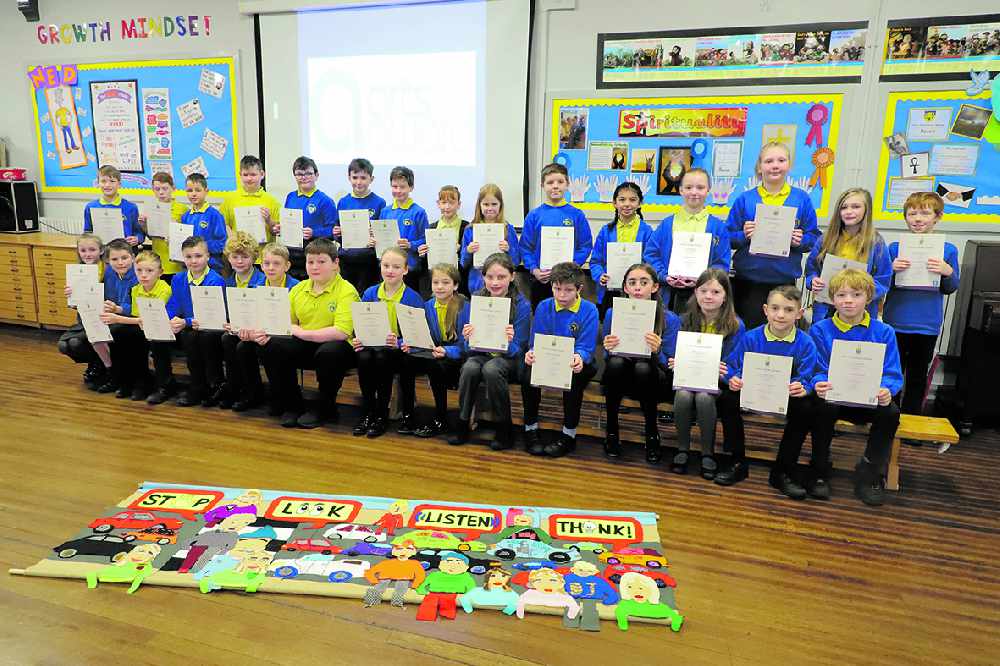 Main image:
PROUD OF YOU: Pupils show off their impressive work of art on the subject of road safety.