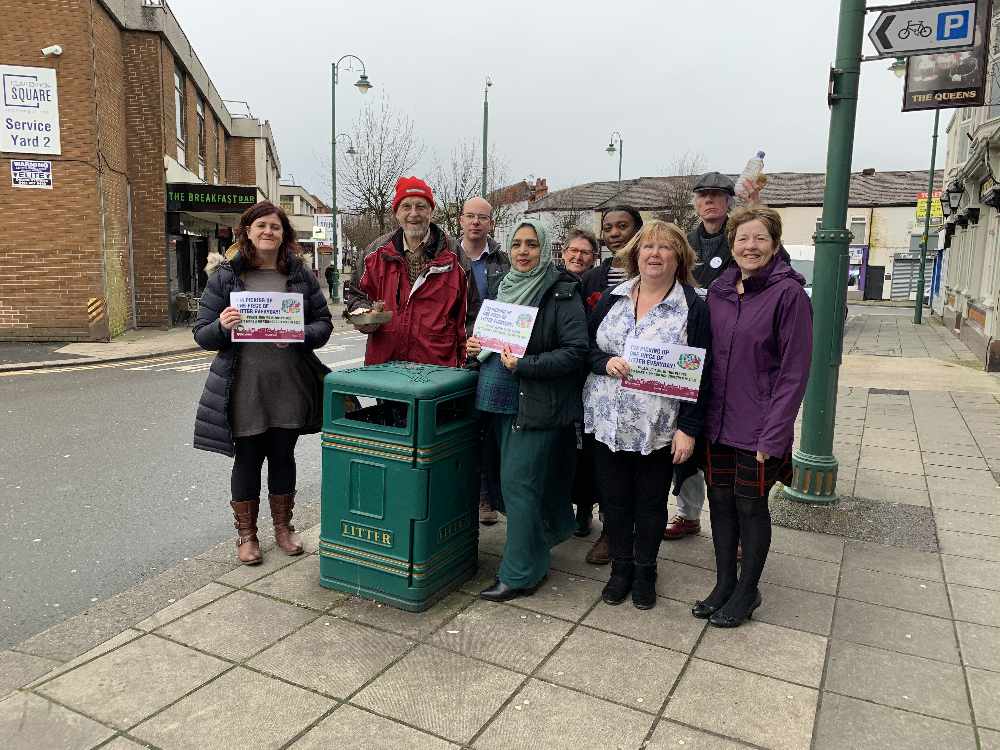 Residents across Tameside are being encouraged to pick up one piece of litter a day to make a difference to where they live in 2020.
The Litter Community [TLC] were formed this time last year after a successful 'Keep Britain Tidy' campaign, and are bringing on numerous partners to help them in their quest.
They're asking everyone to pledge to collect just one piece of litter a day to protect the environment.
Tameside Council are supporting the scheme, and ward councillors Peter Robinson, Shibley Alam and Betty Affleck were all in attendance for the first meeting of the year. The Canal and River's Trust, Regenda Homes and Onward Homes also sent representatives.
A Facebook page has been set up at facebook.com/TLCHyde for people to share their photos of them fulfilling the pledge.
Sharon Power, group founder, said: "Lets make a difference to 2020. We want people to take pride in what they look out at and what they walk into.
"We want them to come and get involved.
"It's everyones responsibility, not just the councils."
The launch follows the opening of the Litter Hubs Network late last year, where groups of people can book out free litter collecting equipment before the bagged rubbish is collected by the council.
There are hubs all across Tameside and a full list is available at www.tameside.gov.uk/litterhubs .
Cllr Allison Gwynne, Tameside Council Executive Member for Neighbourhood Services, said: "The majority of us don't drop litter, but if everyone did a bit to pick it up then it would really help in keeping Tameside tidy and protecting the environment.
"Through working together we can make Tameside a better place for all."