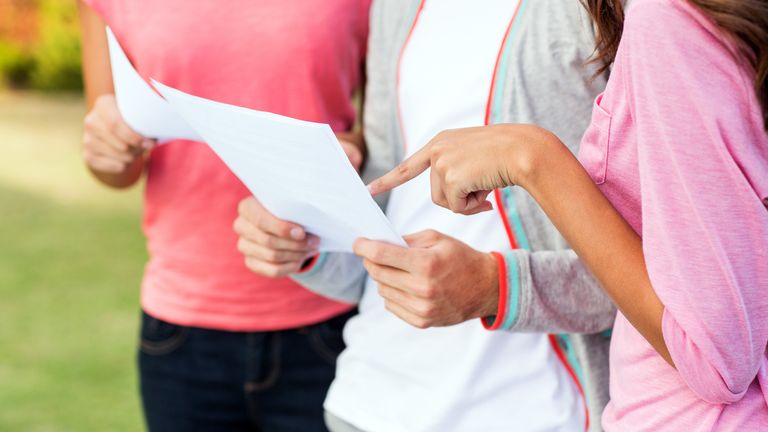 Young people in Greater Manchester receiving A-level, BTEC and GCSE results this week are being reminded of the support available to them to navigate their next steps.
Tuesday (10 August) saw young people learn their AS, A-level and BTEC grades - which for the second successive year were judged by teachers instead of via examination due to the pandemic, which has presented extra challenges due to solo learning.
GCSE results will be revealed on Thursday (12 August).
The Greater Manchester Apprenticeships and Careers Service (GMACS) is a tool for anyone aged 11-30 in Greater Manchester.
It exists to help young people explore and design their next steps in their career, or to help them prepare for leaving school/college.
During results week, the live chat function is open 9am-6pm to help young people navigate their next steps.
Visit www.gmacs.co.uk to find out more.
What does GMACS do?
The website is a hub of tools, opportunities, events and more, all there to help young people.
It brings together different stages of the career planning process, helping people navigate choices available to young people – developing skills to take their next steps in life.
It showcases what Greater Manchester can offer and provides a direct way to apply for apprenticeships and search for courses, events and opportunities.
Why does it exist?
GMACS is part of the Mayor's commitment to ensure every person has access to opportunities and no one is left behind.
A Youth Task Force made up of young people has created a Young Person's Guarantee– making sure young people don't miss out on any opportunities because of COVID 19.
This includes promises to young people about education, employment, training, apprenticeships, health wellbeing and access to the internet.
GMACS is where young people can go to make sure they have the best advice and info to help choose their next steps and create their future in Greater Manchester.
Congratulations from the mayor
Andy Burnham, Mayor of Greater Manchester, has congratulated everyone who received their A Level and BTEC results on Tuesday.
He said: "The last year has been incredibly tough for young people across our city-region. You've worked hard through unprecedented challenges, and you should all be extremely proud of your achievements.
"There is support available if you didn't get the results you wanted or if you're unsure about what to do next. Our Greater Manchester Apprenticeships and Careers Service (GMACS) exists to help you figure out your options, from going to university, starting an apprenticeship, or choosing a different path that's right for you.
"Whether your next steps are here in Greater Manchester or elsewhere, I wish you all the very best of luck with the future and the opportunities that lie ahead."