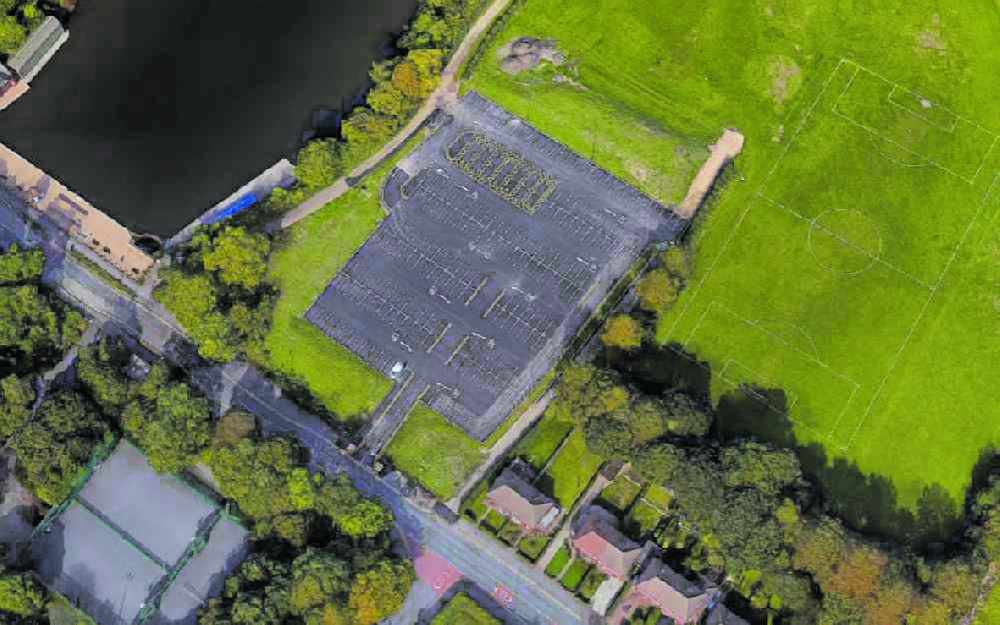 Proposals for parking restrictions around Stamford Park and West Hill School in Stalybridge are 'a ruse' to drive motorists to a council car park, it has been claimed.
But plans to introduce a series of no waiting and limited waiting times in the area were unanimously supported by councillors, despite objections, at the latest speakers' panel meeting.
Manager of risk and traffic at Tameside Council, Jody Hawkins, outlined the long-running problems with parking around the entire area bounded by Darnton Road and Ridge Hill and covering areas including Stamford Park, hospital and the train station.
"The problems are seasonal when the park is a lot more active and there are a lot more problems with parking," she said.
She added that work between residents and the council had been ongoing for the last seven years about the best ways of resolving parking problems.
"We are now advertising additional waiting restrictions - and have received seven objections to those, including two petitions, but one letter in favour of the restrictions," she told the panel.
The plans will introduce 'no waiting at any time' restrictions - double yellow lines - at points near junctions on Astley Road, Ash Grove, Stamford Grove, Norman Road and West Street to stop vehicles parking right up to junctions and to make the roads safer.
Limited waiting hours of up to four hours Monday to Sunday, 9am to 5pm, with no return within four hours will be introduced along parts of Stamford Grove.
Two surveys to explore resident only parking options had not received a sufficient response and there are no plans for any other such survey.
But the council will look at making the waiting restrictions seasonal only - when the park is at its busiest - between Easter and October.
The council had received seven objections to the plans - two petitions - but also one letter of support.
Objectors highlighted the point that any restrictions implemented locally would just force people to look for parking on local residential streets nearby - the nearest being West Street and Norman Road - already heavily congested.
Local resident Paul Guerin addressed the panel on behalf of residents opposed to the implementation of the restrictions.
"This is nothing more than a ruse by the council to try and increase the usage of the new Darnton Road car park," he said.
"This car park has been proved to be a white elephant and an embarrassment for the council, a car park which is unkempt, and has a reputation for vandalism to which the current state of the pay and display machine is testament.
"Residents-only parking has been an issue for a long time and we understand we have not achieved the 50 per cent poll targeting required to implement this," he said, but he added that residents' only parking would be a far better option - and result in increased revenue for the council.
He added on behalf of residents that the restrictions would not be an acceptable position for local residents to be placed in - and would have huge impact on a number of residents especially, making it impossible for them to park near their homes.
"There is no reason for the proposal to go forward," he said, stating if it did, local residents opposed to the restrictions were quite prepared to go to the government ombudsman.
The Darnton Road car park should be improved - sign posted and cleared up with a cashless option, he added.
Cllr Doreen Dickinson questioned if the restrictions were 'heavy handed' asking if it was possible for residents who had been shopping and collected two children from school for example to park near their home and 'get into their house safely'.
Jody Hawkins said you could park on double yellows and load and unload legally and there would be no waiting restrictions on West Street or Norman Road.
Cllr Dickinson agreed the Darnton Road car park should be better sign- posted and this would be taken away from the panel as an action.
The officer added that the whole scheme had come about because of problems with parking in the area, that residents could not get off their own driveways in some circumstances, the council refuse wagon could not easily access Stamford Grove and because of dangerous parking at junctions.
Officers believed the restrictions to be a 'happy medium' to allow people to use the park and for residents to park overnight.
There was unanimous support and the officer's recommendation was approved.