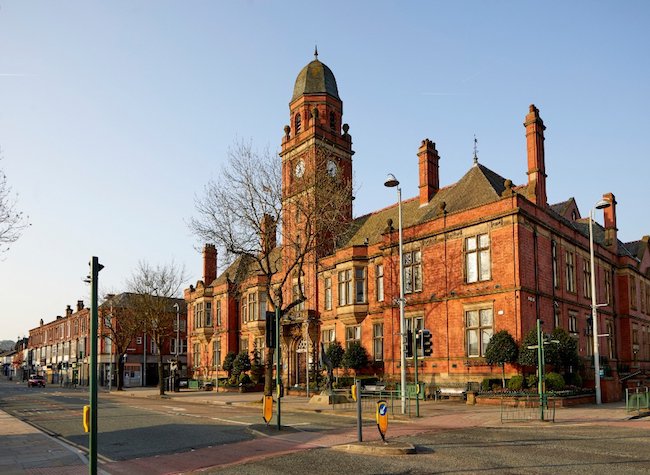 A total of 67 young people have been presented with scouting honours in the latest ceremony staged at Hyde Town Hall.
Chief Scout Gold, Platinum and Diamond Awards were presented along with a Young Leader Award Belt.
Special guests the Civic Mayor of Tameside, Cllr Leigh Drennan, and the Mayor of Stockport, Cllr Laura Booth, both presented the awards.
Fifty-one scouts were presented with their Chief Scout Gold Award, which is the highest progressive award a Scout can obtain before transferring to the Explorer Scout Unit.
The Chief Scout Platinum and Diamond Awards are the first two awards for an Explorer Scout on their way to the ultimate award of the Queen's Scout Award.
The Young People came from across the whole of Greater Manchester East County, covering Tameside, Glossop, Stockport and part of Manchester. Nineteen came from the four districts within Tameside and Glossop.
Nisbah Hussain, North West Region Scout Commissioner, said it was the first presentation she had attended in her role and she thought it was fantastic that the young people get the recognition for all their efforts and all the hours they had put into achieving their awards. She also thanked all the parents and leaders for all their hard work in helping the young people achieve their ambitions.
Kyle from 2nd Glossop Scout Troop said he enjoyed the camping, especially the adventurous activities.
Luke from 3rd Glossop said completing the Chief Scout Gold makes him more confident and to look after other scouts.
Benji, also from 3rd, said that scouting had taught him new skills, such as orienteering and allowed him to take part in activities that he may not have had the opportunity to take part in if he had not been in scouts.
Caitlin from 2nd Dukinfield Scout Troop said she loved going on camps and joining in the activities. She also enjoyed working with the younger sections.
Freya said she enjoyed the night out rafting on Stamford Park Boating Lake. Daisy from 5th Stalybridge said she liked the camps and cooking best. Zak from 3rd Newton Scout Troop said scouting had taught him new skills and allowed him to make new friends.
Harrison from Broadoak Explorer Scout Unit said he enjoyed activities not normally done like deep fried ice cream, jelly bubbles, making a fire barrel and painting with light.
Thomas from Madhatters ESU, in Denton, said he liked best going to the World Jamboree in America. Daniel from Tame Valley Explorers said he liked going to the World Scout Jamboree and being awarded his Young Leader Belt at the closing ceremony. Mark from the Hurst ESU said being in scouts had given him the chance to go to America and make new friends.