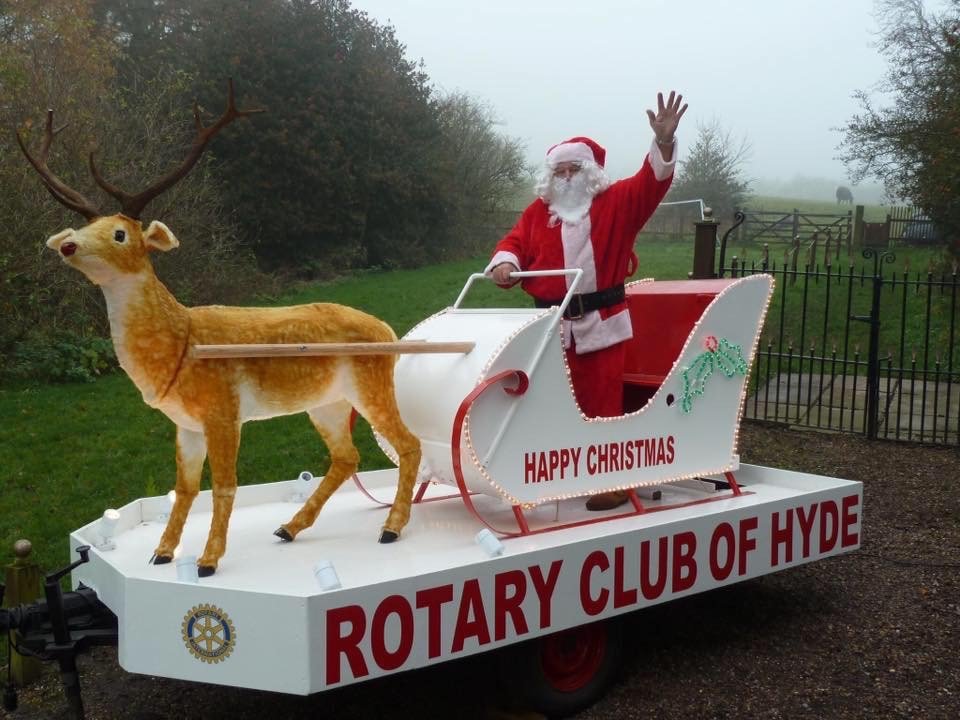 Hyde Rotary's annual Santa Sleigh collection has broken new fundraising records, it has been revealed.
A record-breaking £5,496 has been collected by the Rotary team as a result of their tours to residential estates in the town and at key store and business locations in the countdown to Christmas.
The Hyde Rotary Sleigh was kept extremely busy in the three-week countdown with a packed itinerary of visits around the town's streets, plus visits to business and schools.
The Rotary's Father Christmas was greeted by excited children and adults on his route as he gave out Christmas cards and sweets from his sleigh.
He also found time to visit Oakdale Special School in Dukinfield, the Tameside Young Carers' Party in Hyde, Tesco in Hattersley, plus Asda, B&M, and Morrisons in Hyde.
Hyde Rotary President Vicky Gaunt said the town's Rotary team had moved up a gear, changing two of the routes to accommodate new housing and added an extra night.
"We love seeing the happy smiling children out on the streets waiting for the big man and donating to our collections," said Vicky.
"The visits would not be possible without the help we receive and this year I would like to thank The Hyde Police Cadets, 3rd Newton Scouts and Cubs, Godley Guides, Gee Cross Guides and Scouts, Glossop pony club and Hyde Rangers.
"We would also like to thank Nemo Autos, Gracie's coffee lounge in Hyde and Chalkers Snooker Club in New Mills for sponsoring the Christmas cards and sweets.
"And finally all the people of Hyde for the kind donations of money that will be used this new year to support local charities."
The sleigh is manned and operated entirely by Rotary volunteers.
To find out more about your local Rotary Club, visit their Facebook page at Hyde Rotary or if you would like to join Rotary one evening, email Karen Dorney at dorneykaren@outlook.com.