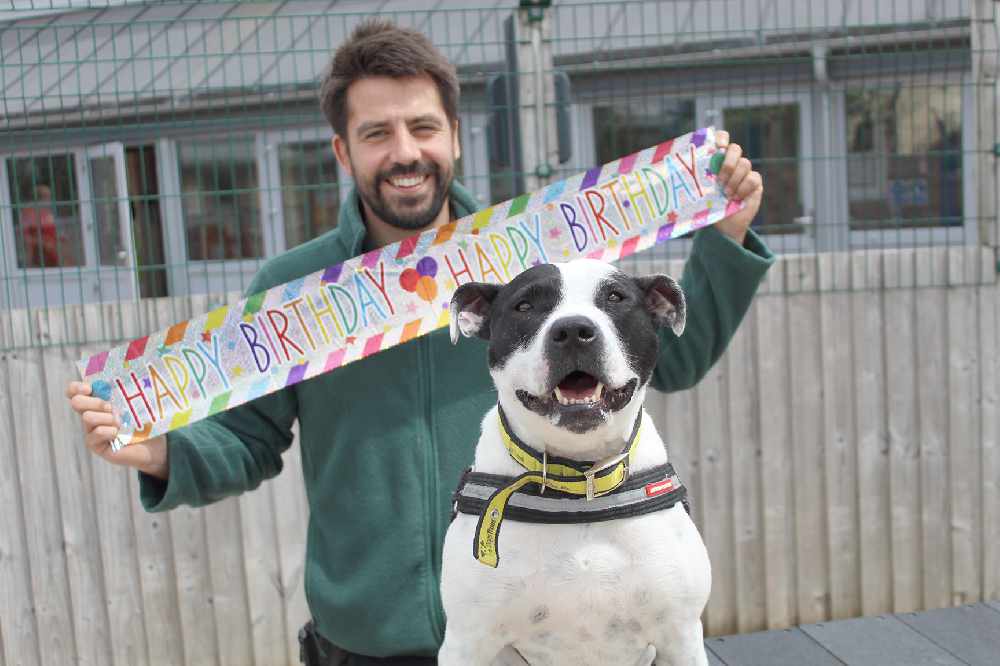 The team at Dogs Trust Manchester is hoping a dog who has been waiting six months for a new family to fall in love with her, will find her birthday wish comes true very soon.
Staffordshire Bull Terrier, Tia, arrived at the Denton-based rehoming centre in January after a change in family circumstances meant the family who she had spent most of her life with could no longer take care of her.
Although staff thought she would find a forever family quickly, they are completely baffled as to why that hasn't been the case, so when her sixth birthday came around, they made sure she had the best day possible.
Dawn Bishop, Dogs Trust Manchester Manager, says: "We are so surprised that Tia is still with us. We love looking after her of course but she would make such a lovely family dog, we really want her to find a new family soon.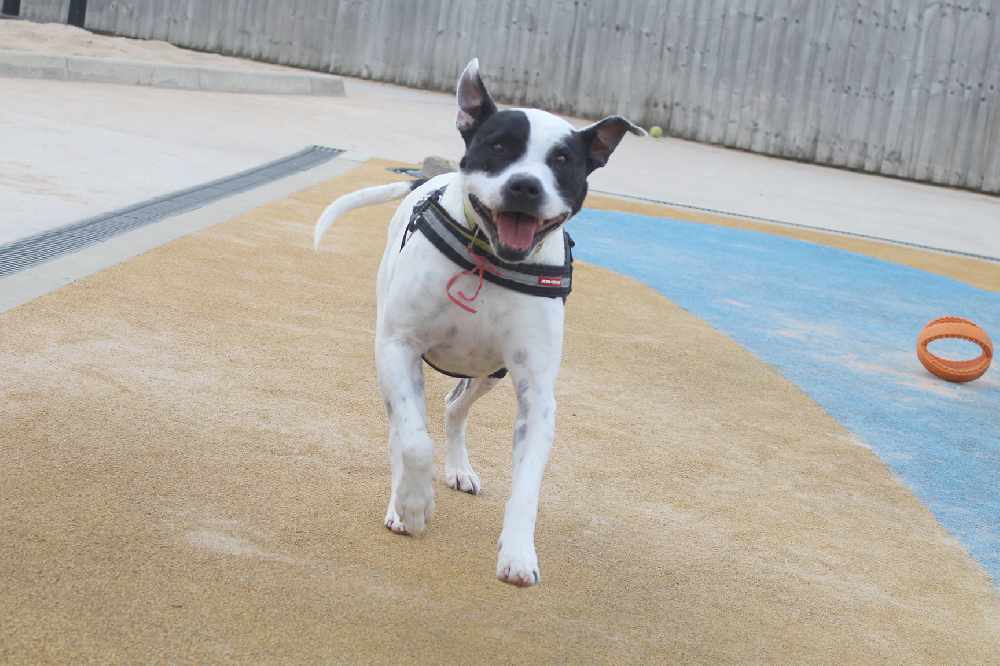 "We gave her an extra special birthday with a lovely offsite walk, lots of play time with her new toys and of course birthday cuddles, but we are really hoping that any future celebrations will be with her new family."
Tia would thrive in a family with children over the age of 16 but she would like to be the only pet in the home, although she enjoys a doggie meet up when out on her walks. She loves being with her two-legged friends so doesn't like to be left home alone too much and she enjoys learning new things in return for a tasty treat.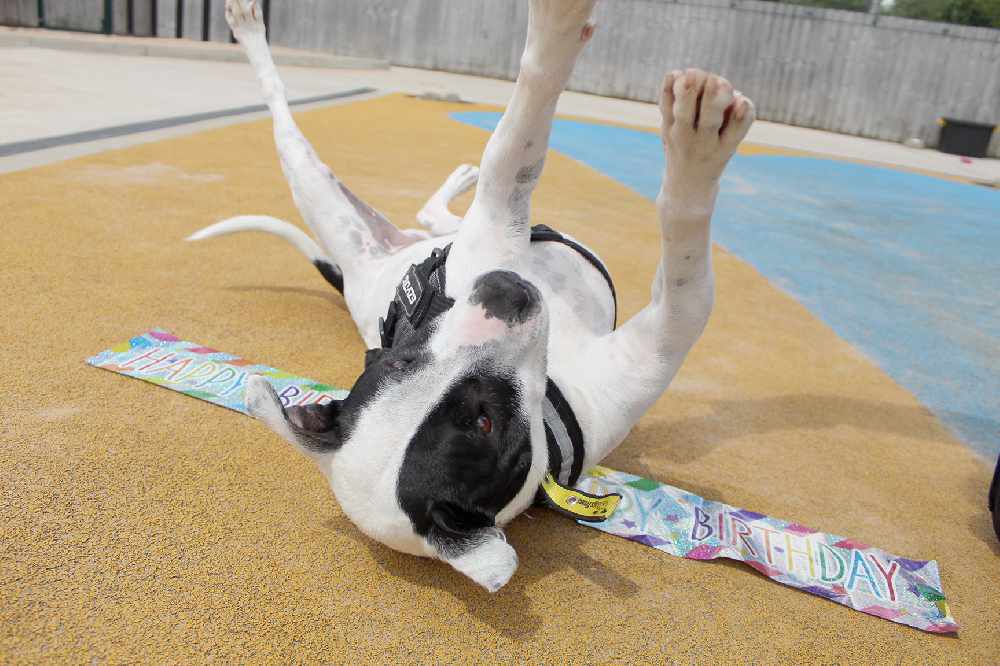 Dawn says: "Staffordshire Bull Terriers were recently voted the UK's favourite pet and anyone that meets Tia will be able to immediately see why. She is ridiculously friendly and absolutely loves a cuddle but is up for adventures too. She simply loves life! Who could ask for more from a four-legged friend?!
"She is a joy to be around so fingers crossed her birthday wish will come true and she will be in her forever home very soon."
If you think Tia could be the perfect match for you, you can visit the centre at Dogs Trust Manchester on Parkway, Denton, M34 3SG. You can also find out more about all the dogs waiting for their forever homes at www.dogstrust.org.uk or call the centre on 0161 470 1042.